Blog
Happy New Year from H+A!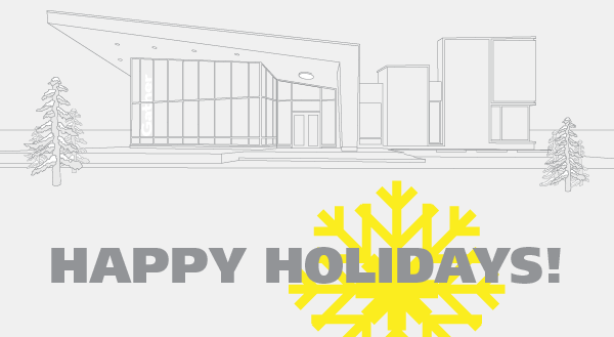 H+A had an exciting year in 2013 and we're even more excited for what lies ahead in 2014! Here are some of the many things that we've been fortunate to have done and been a part of as the year came to a close.
District Hall Opens
Boston's new home for innovation in the Seaport District opened this fall. Thus far, the 12,000 square foot gathering space has hosted a tech sector dance party, a salon on guerrilla urbanism, a full week of events celebrating the impact of design in Boston, and shortly after being awarded a BostInno 50 on Fire for Design, an afterparty for Boston's best and brightest.
Gather + Brew
Supporting all these activities and the Seaport District's newest restaurant, Gather is making waves in Boston's restaurant scene. At the top of everyone's list has been Gather's savory duck tacos and, just in time for another bitter cold New England winter, hot Domaine de Canton Mulled Cider. Check out their menu, or stop by any day of the week for some of the area's best food and drink.
H+A Welcomes New Designers
Though we said goodbye to architectural designer Kendra Kirchmer and interior designer Katelyn Miersma this year, H+A welcomed six new designers in the last twelve months! First came architectural designer Aimee Epstein in February, then graphic designer and media coordinator Scott Mitchell in May, architect Russell Higgins in August, architectural designer Joshua Lentz, and interior designers Matthew Woodward and Rebecca Rivers in the fall. We're excited for all the new talent in the office and for all the great things to come ahead for each of them.
Holiday Party at Kings!
Going out in style, this year's H+A holiday party was held at Kings in Boston. Dressed in our finest from the Las Vegas Rat Pack days, H+A gathered to compete head-to-head for a chance to gift livestock, feed, clean water, even bees to communities in need through Heifer International. With over $650 dollars in donations, the H+A team was able to give a hive of honeybees, three rabbits, two flocks of geese, a flock of chicks, ducks and goslings and a partridge in a pear tree one clean water well for an entire village. H+A was also able to help purchase a share in one heifer that will feed a village with milk, provide fertilizer for crops, and substantially improve their income.
Here's to 2014
Of course, that's not all that happened this year, but you can stay up-to-date with everything in the office by liking us on Facebookor following us on Twitter. And, of course, you can always read about our latest projects at hacin.com.