News
February 2, 2015
Hacin in the Classroom Series: Matt Arnold
//php $catname; ?>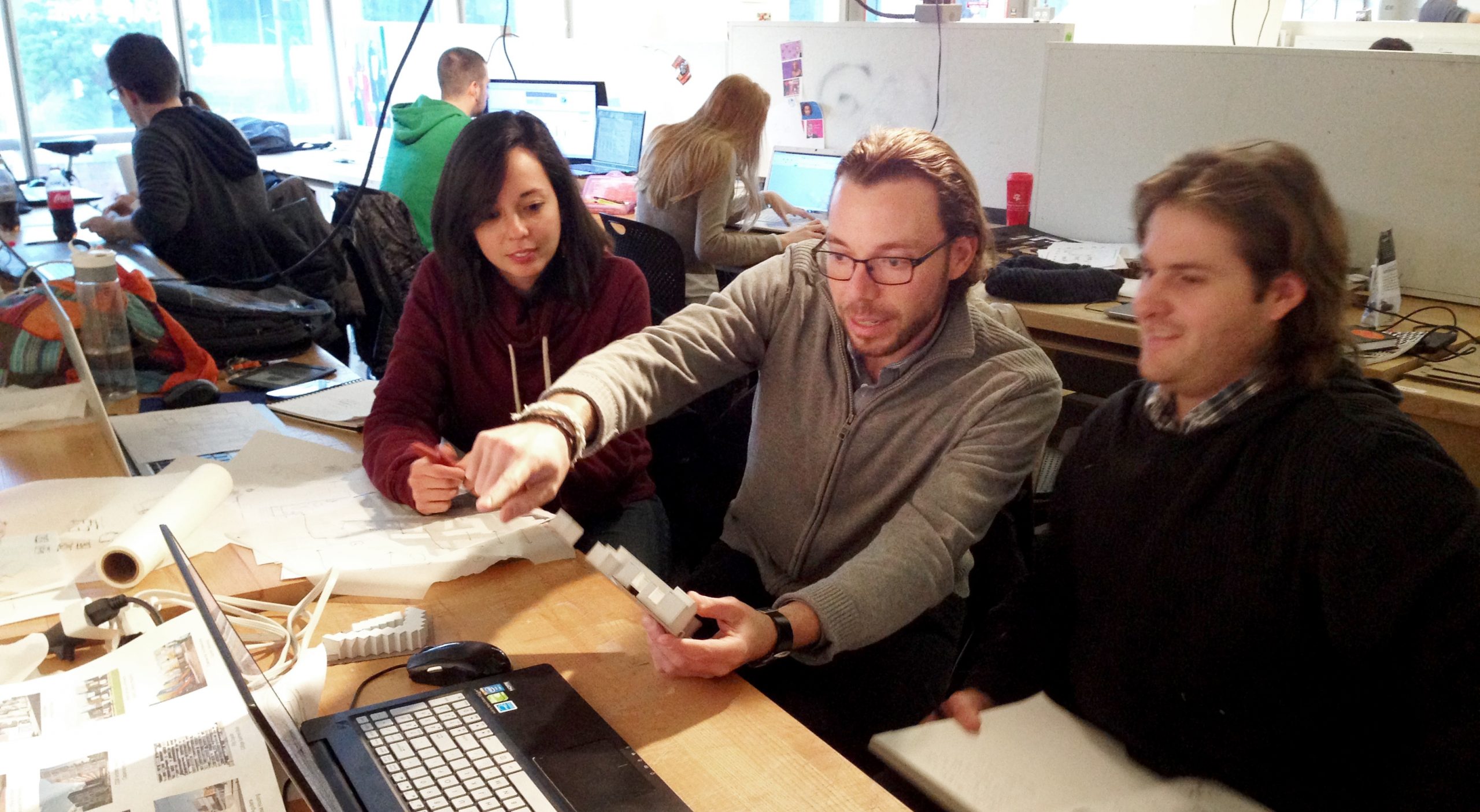 This week we continue our Hacin in the Classroom Series, featuring our own designers who are teaching at local design studios and architecture schools. In part III we hear from Hacin designer, Matt Arnold on his role teaching at Northeastern University School of Architecture. As both an alumni of the program and a present instructor, Matt shares with us his insights on returning to NEU to teach the next generation of architects and designers.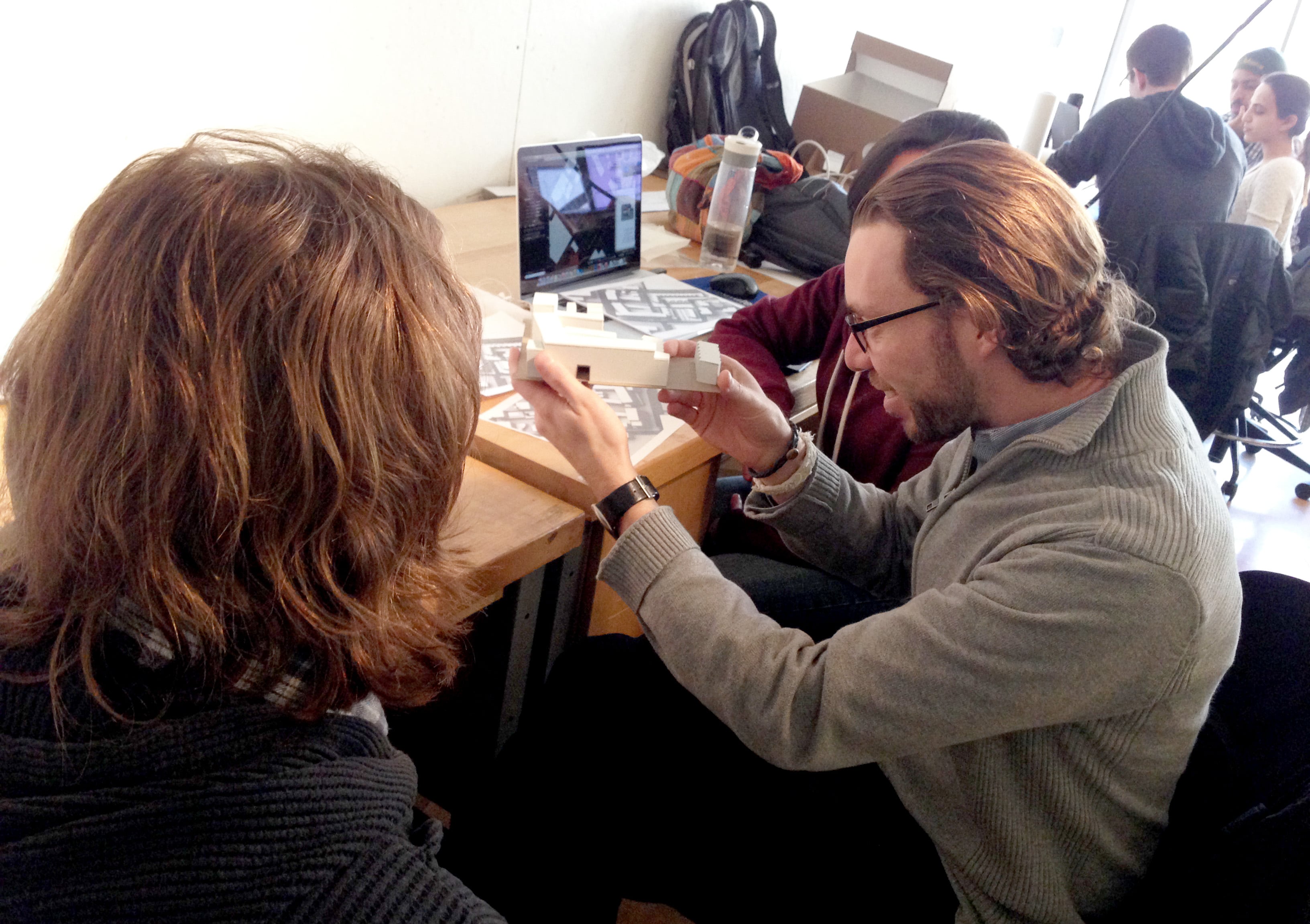 Institution:  Northeastern University School of Architecture
Years Teaching:  2 years
Current Course:  Housing and aggregation (5th year undergraduate + 1st year M.Arch graduate students)
What made you want to start teaching?  I enjoy the contrast between professional practice and teaching studio. It's nice to leave behind the professional world of budgets and schedules and talk about design as a strategy for solving urban issues.
What do you find most interesting/enjoyable about the teaching process?  I enjoy watching the evolution of the projects. Students never come to class on the second day with everything figured out. It's an iterative process that takes time. I also like the "aha moment" where everything seems to fall into place and the design starts to drive itself.
How would you define a good student of design and architecture?  A good student of architecture is someone who comes to class prepared for a discussion, clearly makes progress from class to class and finds a way to keep their ambition and inspiration throughout the studio.
What exactly are students learning in the Housing and Aggregation course that you're teaching now?  Urban, market driven housing. The students are designing a large scale housing development at the border of the South End and Roxbury. In this studio we have an inside out approach to the design process. Students start by designing multiple types of units, one, two, and three bedroom unit types. Then students assemble the units into a proto-typical building devoid of a site to allow them to get an understanding of accessibility codes and real estate market influences. Once the prototype is developed it is deployed on a site. Now, the prototype becomes a building that will have to address all of the urban issues that come with designing within the city.
How do you encourage creative thinking in your classroom?  I often encourage my students to look at local and international precedents to give them an understanding of what has been done before and what is being done now. Architecture, much like law, is all about what was done before. Many architects pick up where others left off which is how an idea gets fine-tuned and resolved. As said before, I encourage my students to be aware of the built fabric around them in hopes that it spawns some new brilliant ideas.
Do you find that your work at Hacin influences your role in the classroom?  Yes, I try and use experiences I've had in the office as examples for my students. Some of my students have worked in a professional setting and some have not, so any insight I have I try and share with them. Everything from time management skills to financial implications.
How does teaching influence or inspire your work as a designer at Hacin?  Teaching has taught me how to give clear and constructive criticism about design in regards to the work of other people and my own. Stepping back and having a critical eye towards your own work is very important.
Is there anything you would like to do in the future in regard to teaching?  I would like to continue teach urban related design studios. Up until this point I have mostly focused on urban housing, but I would like to teach some different studios. Maybe even teach a design build studio which would give the student some perspective from the contractor/ construction side of our industry.
What's your most valuable piece of advice for someone thinking of studying architecture?  Pay attention to your surroundings. Architecture is everywhere whether it's good or bad. If you understand what conditions need to be fixed and why, you will develop an understanding of how to do it better.
If you haven't already, check out part I of this series, interview Hacin designer, Aimee Epstein Norton.