News
May 31, 2016
1470 Tremont Street Receives BRA approval
//php $catname; ?>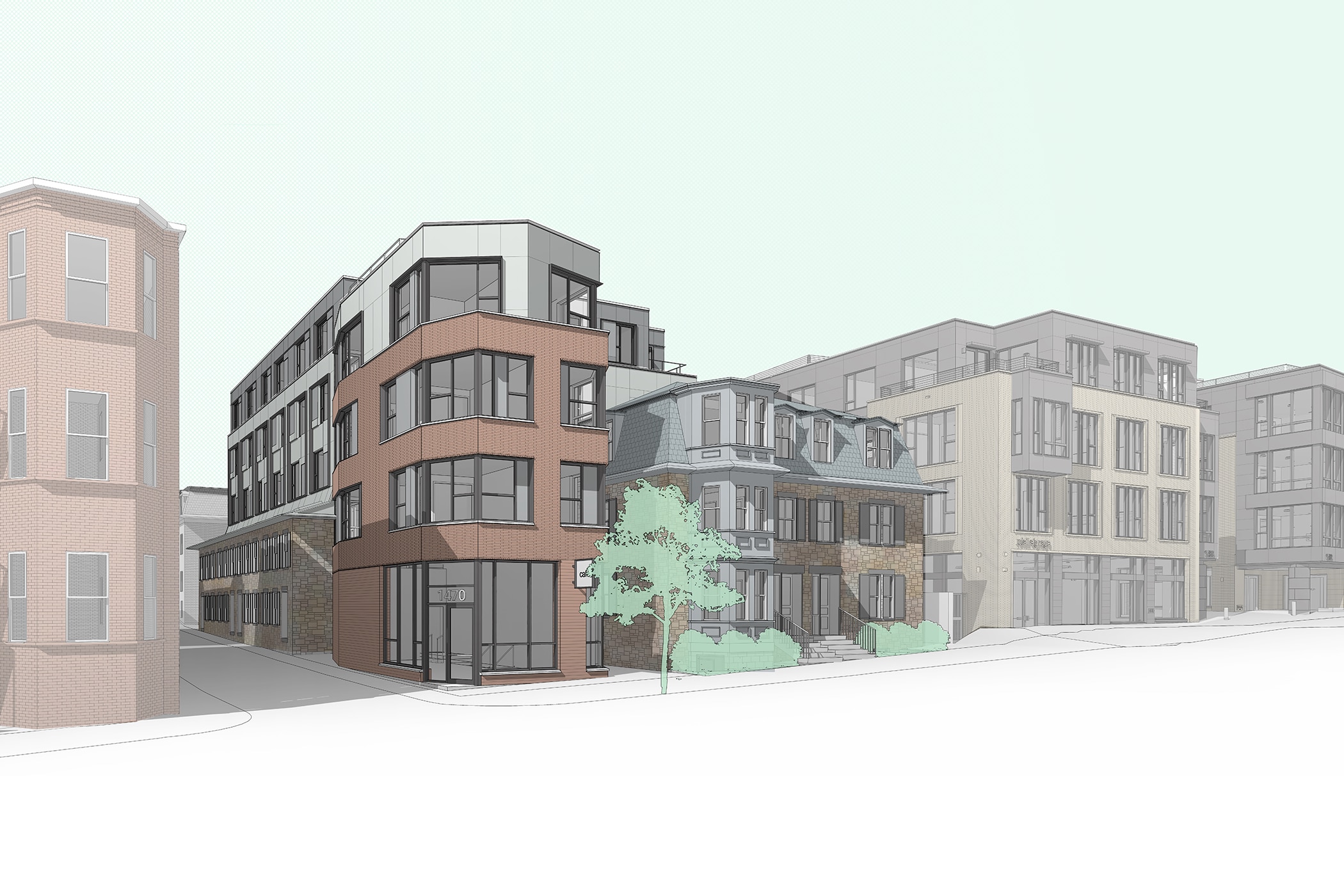 After an extensive public outreach process that involved many stakeholders including, the Mission Hill Neighborhood Housing Services, Community Alliance of Mission Hill, Boston Landmarks Commission, Boston Preservation Alliance, and the Boston Redevelopment Authority (BRA), 1470 Tremont street received BRA approval on May 12, 2016 and is proceeding towards a construction start later this Fall.
The project is a combination of renovation and new construction work, preserving the Roxbury puddingstone townhouse structures at 2-5 Sewall Street and 1472-1474 Tremont Street. The design highlights the juxtaposition of existing and new, inspired by the contrast between the natural puddingstone and the man-made materials like composite panels and brick used in the new construction. The new building at 1-3 Sewall Street includes four stories on Tremont Street and five stories set back from Tremont and Sewall. Overall this project includes a total of 33 living units, 10 covered parking spaces, space for 33 bicycles, and ground floor retail at the corner. In addition to the four units renovated in the Tremont Street townhouses, 29 living units will be located in the new building and will include 12 studios, 14 one-bedroom units, and three two-bedroom units. Four of these 29 living units will meet the city's affordability requirements.
Follow us on Facebook and Instagram to see more updates on the project as progress continues.