News
November 15, 2021
Back Bay TH Featured in Aspire Design and Home
//php $catname; ?>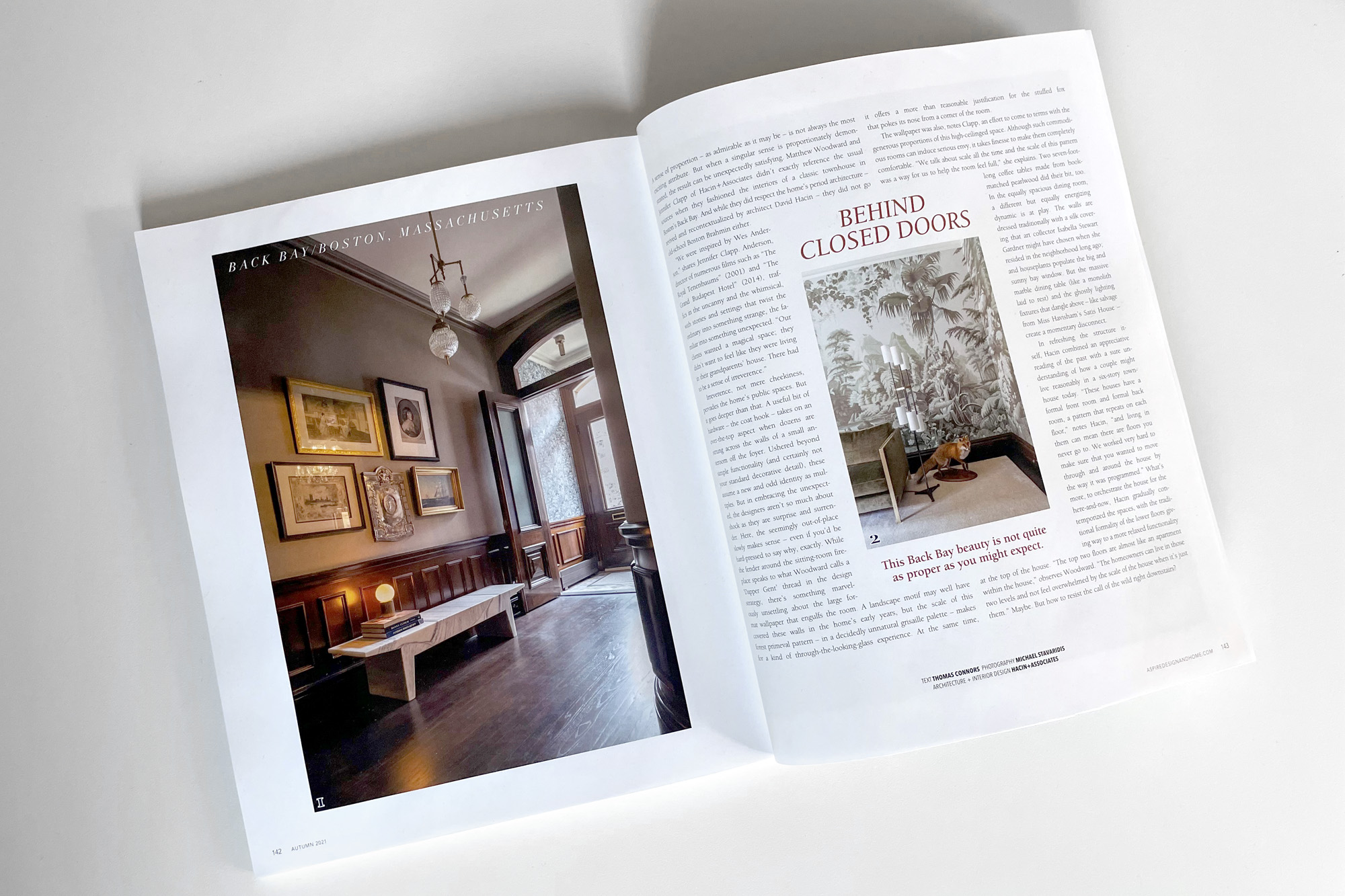 Back Bay Townhouse made its editorial debut in Aspire Design and Home this month. Located in Boston's historic Back Bay neighborhood, the 2021 IIDA Interior Design Competition finalist was reimagined for a young, active couple with a penchant for travel and adventure. Both were captivated by the romanticism of the home's 19th-century style, inspiring our design team to preserve its historic charm with an added layer of exuberance. The renovation included a full scope of architectural and interior design services, crafting a space for contemporary living with a nod to the past.
Thomas Connors (virtually) sat down with President David Hacin, Senior Associate Jennifer Clapp, and Associate Matthew Woodward to talk through the project concept and how it served as the driving force behind the interior design process. Jennifer remarked that the team was inspired by Wes Anderson, describing the clients' desire for a "'magical space'" with a "'sense of irreverence.'"
They walk through the home's six floors together, diving into specific details and intentions for each space. Connors notes an element of surprise in the receiving room, a motif intentionally threaded throughout the entire home.
"But in embracing the unexpected, the designers aren't so much about shock as they are surprise and surrender," he said. "Here, the seemingly out-of-place slowly makes sense – even if you'd be hard-pressed to say why, exactly."
The compromise between historic appreciation and practicality of use is also discussed. Matthew points out that the top two floors function as an apartment within the spacious residence; the homeowners need "'not feel overwhelmed by the scale of the house when it's just them.'"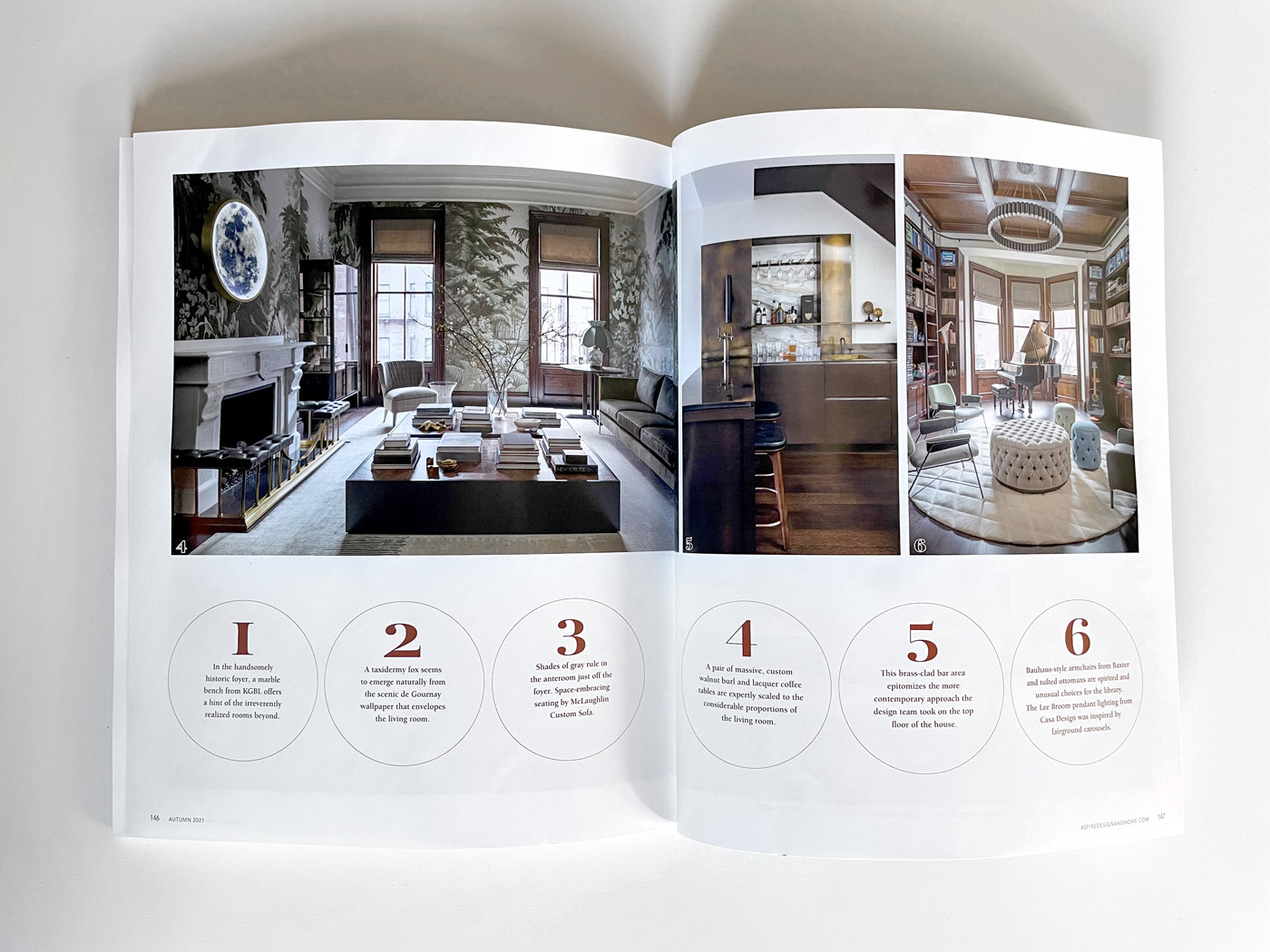 Click here to read the full article that is now available on newsstands in Aspire's fall issue. Thank you to Thomas Connors and the Aspire team for capturing the story of this project and Michael Stavaridis for photographing it. We'd also like to congratulate our interdisciplinary design team on a job well done: David Hacin, Jennifer Clapp, Matthew Woodward, Eduardo Serrate, Eric Carlson, Rebecca Rivers, Elena Reinhardt, and Emily Neumann.