News
March 4, 2022
Beacon Courtyard TH Featured in Architectural Digest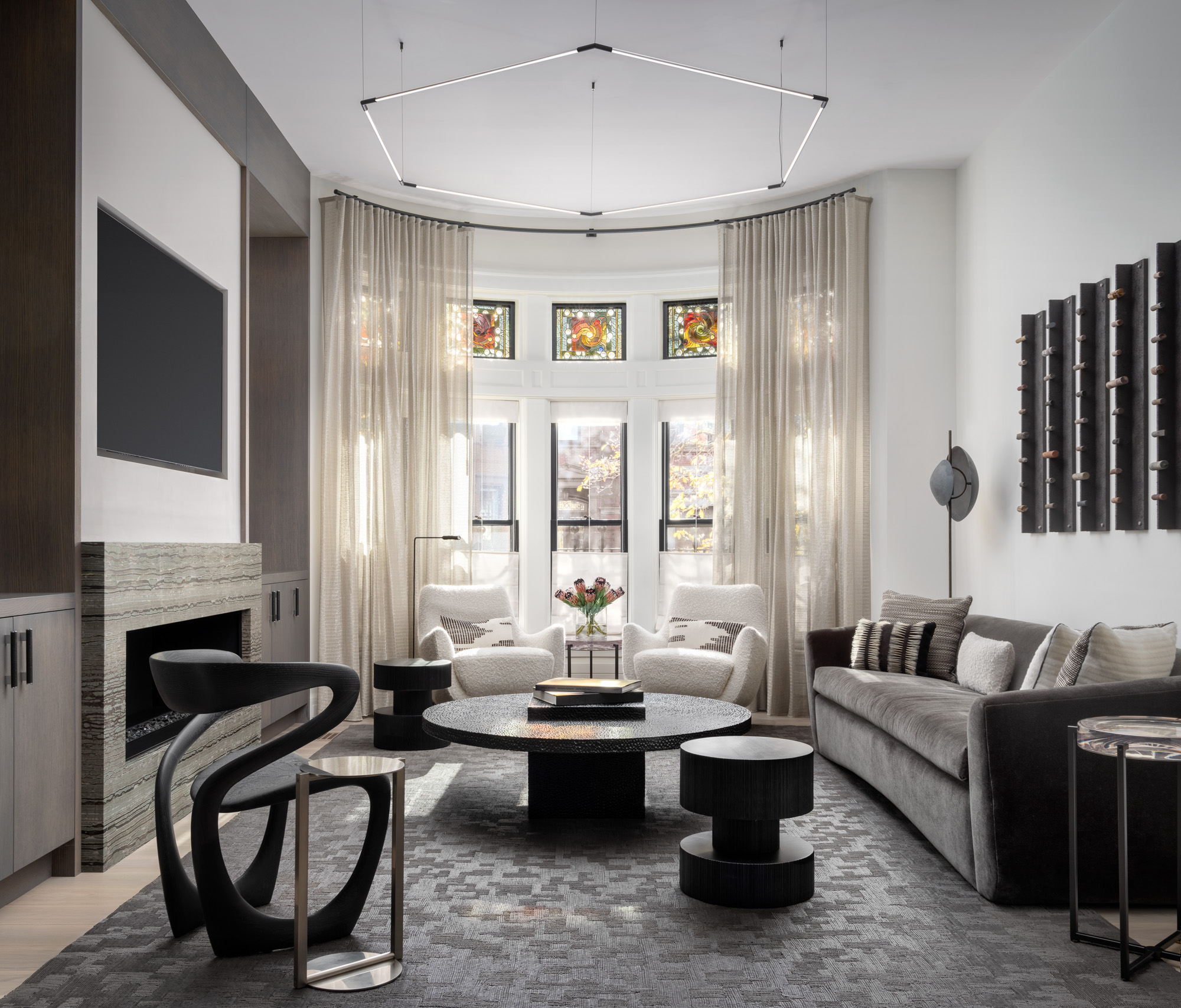 Hacin makes its debut in Architectural Digest with a feature on our Beacon Courtyard TH project, located in Boston's Back Bay and photographed by Trent Bell.
David Hacin, Matthew Woodward, and Christine Rankin, as well as our client, were recently interviewed by Kathryn Romeyn of Architectural Digest and had the opportunity to discuss the architectural and design strategy behind one of our most recent residential projects, the Beacon Courtyard TH.
The feature walks through the townhouse in a series of thirteen images, noting the ribbonlike staircase that connects every floor. '"[It] really feels like a thread, unraveling and unwrapping from the ground all the way up to the sky," Hacin says. "It's almost pulling light in and pulling the dark accents up and out. It unifies the whole house."' Catch a glimpse into the living room, dining room and kitchen of this home, as well images of the client's dressing room, game room, and courtyard spa pool, featuring a living moss mural by Plant the Future.
Thank you to Kathryn Romeyn and the Architectural Digest team for the spotlight on this very special project and client. Read the full article here!