News
December 13, 2013
President of Bentley University Highlights Importance of Business and Arts
//php $catname; ?>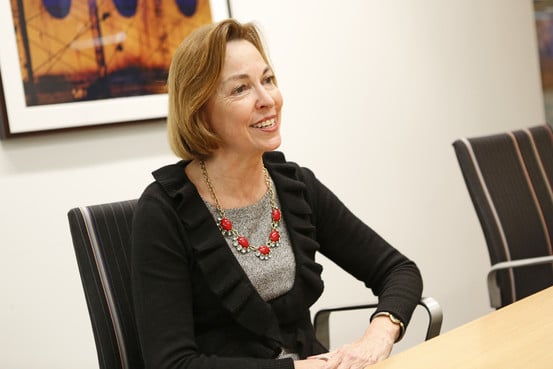 Photo copyright Parker Eshelman/The Wall Street Journal
Bentley University President Gloria Larson, a client and long-time friend of Hacin, spoke with the Wall Street Journal last month about the unique focus Bentley gives, not only to the liberal arts, but to preparing students with a business education, as well.
The firm was fortunate to have worked with Ms. Larson and the University to redesign the Bentley University President's House in 2008.
Bentley has long been known for it's accounting, finance, and business education, but as Larson explains in the interview, the school is equally focused on providing both professional and lifelong learning skills at every level. All 4,200 students, she says, complete general business courses before selecting a major, whether it's business, finance, accounting or philosophy. To measure this model and engage with the generation of students and recent graduates entering the workforce, the University is currently undertaking an expansive program to identify the preparedness of students across the country.
You can read the full article by the Wall Street Journal.
UPDATE: In an article for Fast Company, Ms. Larson, along with PayScale CEO Mike Metzger, expands on her experiences with Bentley's unique approach to business and liberal arts education. She and Metzger answer some concerns about the unique challenges the newest generation of students encounter as they prepare for and enter the workplace, particularly from the very businesses that are seeking to hire them.