News
May 24, 2013
Boston Home: Fresh Take
//php $catname; ?>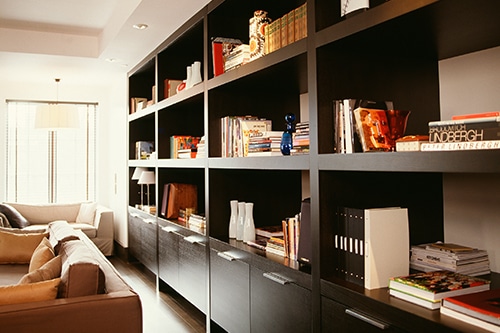 Built-in bookcases are deep and wide enough to accomodate Roytberg's many "art/design/architecture/travel/passion" books.
— Boston Home
Fresh co-founder Alina Roytberg was recently featured in this month's issue of Boston Home Magazine. Boston Home took a behind-the-scenes peek at elements of her Brookline apartment completed in 2004, praising the neutral color palette and gray-stained ash floors designed by our team.
We here thought it was time we took our own fresh peek and show you some of what we love about her Brookline apartment.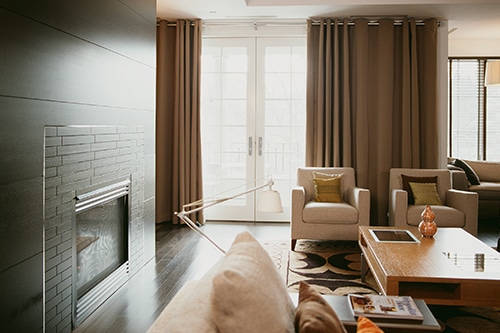 The large, traditional floor plan was completely redesigned for the stylish family into a modern, open plan defined by walls of cabinetry, sliding screens and distinctive materials. The gray-stained floors and furniture in warm neutrals are accessorized with color.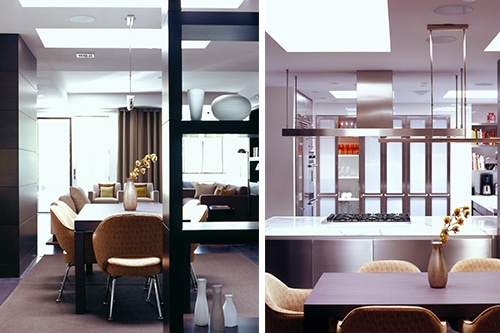 The apartment is organized on a long axis running from the street facing living room through a sky lit open kitchen.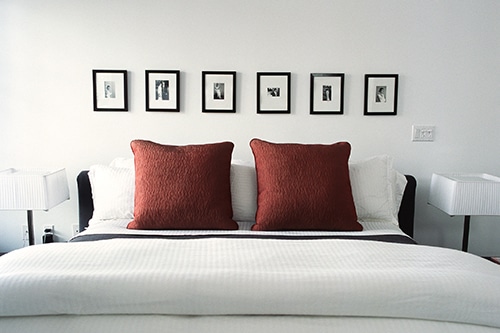 The home continues to the park facing bedrooms in the rear, which are bathed with light and provide a youthful retreat.
The original article about Alina Roytberg's home can be found in the Summer 2013 Boston Home magazine.