News
June 26, 2019
Brick Cladding: ArchDaily Features Four51 Marlborough
//php $catname; ?>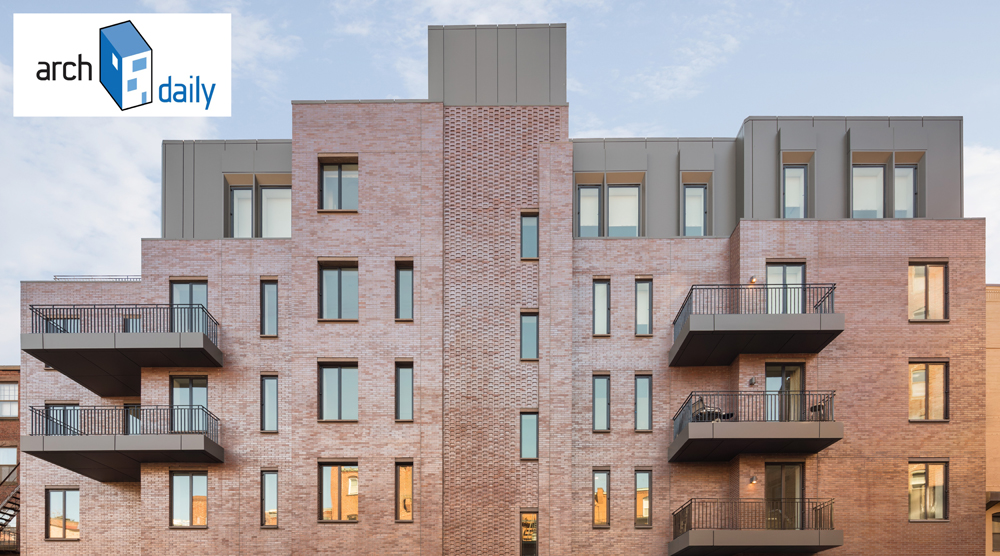 This week, ArchDaily published a piece about brick cladding, a technique that has the potential to "create facades of great complexity and beauty." Four51 Marlborough was included among a series of examples from across North America.
Four51 reinforces the street's character through its use of materials found throughout the neighborhood, including brick, precast limestone, and black steel windows, presenting a contemporary, contextually sensitive design to complement its 19th century context. Roman bricks are used throughout the façade of the building, working together with special chamfered and L-shaped bricks that were incorporated to turn corners. Two textural techniques were utilized to define layers and zones; the smooth 'outer layer' is created with a staggered running bond while the textural 'inner layer' is achieved through a ¾'' set-back Flemish pattern with a recessed small brick end, providing further relief.
Special thanks to ArchDaily for the feature! To read the full article, click here.