News
February 7, 2023
Congratulations to Our New Senior Associates!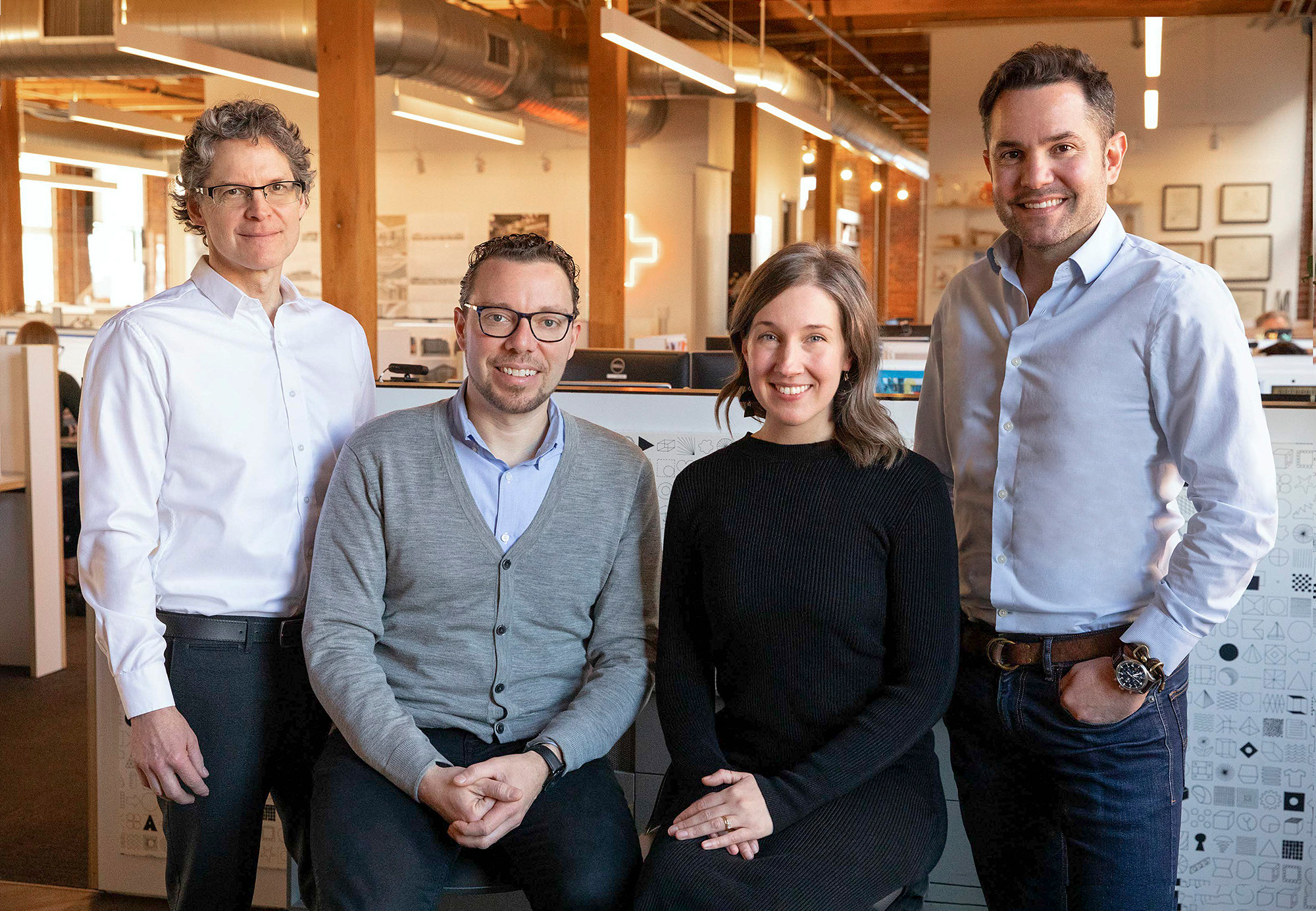 Hacin is excited to announce the promotion of four of our team members to Senior Associates! Jeffrey Brown, AIA, LEED AP, Matt Arnold, AIA, Darien Fortier, LEED AP BD+C, and Eduardo Serrate, AIA are a talented group from our architecture practice who have worked with our firm for a combined total of 50 years, contributing greatly to both our work and studio culture alike. Already leaders in our firm, we're excited to witness their continued growth and achievement as Senior Associates. Congratulations, Jeff, Matt, Darien, and Eduardo! Read on to learn more about each of these individuals and their work at Hacin.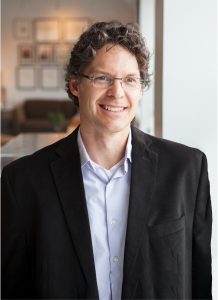 Jeffrey Brown joined Hacin in 2014. He has extensive experience in academic, institutional, and commercial buildings in addition to an in-depth knowledge of construction and technical issues. He previously worked with Perkins+Will in San Francisco, and ADD Inc. and Moshe Safdie & Associates in Boston. He has worked on award-winning projects including the UCSF Mission Bay Community Center, the WSU University Hall Dorms, and the Crystal Bridges Museum of American Art. A registered architect in CA and MA, member of the AIA, and LEED Accredited Professional, Jeff also holds a Bachelor of Architectural History degree from Syracuse University and a Master of Architecture degree from the University of Virginia. In his free time he enjoys skiing, cycling, and spending time with his wife and three children.
When reflecting on his time at Hacin, Jeff remarks "the most rewarding aspect of my work has been creating lasting connections in the office and community through making a positive contribution to Boston's city fabric".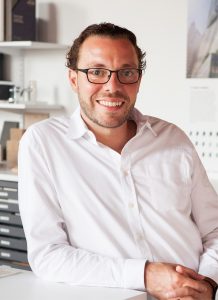 Matt Arnold joined Hacin in 2009 and has a strong expertise in residential, commercial, retail, and hospitality design. He has served as project architect and project manager across project types, including District Hall, the James Beard-nominated Shore Leave, Amagansett House, and Black Lamb. Since joining the team, Matt has taken on every type of project that is in Hacin's portfolio, equipping him with a unique and diverse range of design experience. He has a strong comprehension of the interdisciplinary process, having collaborated on many projects that incorporate all three of our disciplines. Matt received a Master of Architecture from Northeastern University and completed a co-op work/study program at Hacin. He went on to work at William Rawn Associates and Utile, gaining experience particularly in commercial and institutional projects, and traveled to Rome to study sustainable design in a historic urban context, before returning to us in 2011 as a full-time team member. Matt is also passionate about educating the next generation of designers; in 2015, he took on the role of adjunct professor for a housing design studio course at his alma mater. When he's not in the studio, Matt is typically working on home improvement projects at his new home in Jamaica Plain.
"I've enjoyed the opportunity to work on many different project types and with many different clients during my time at Hacin. The variety of experience has made me a better listener and problem solver, which has strengthened my skills as an architect and designer," says Matt.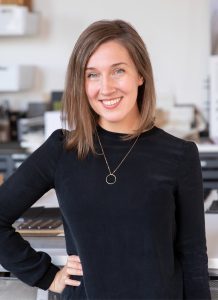 Darien Fortier joined Hacin in 2011 after graduating from Northeastern University and working at KPF in Manhattan, Jensen Fey in Seattle, and Daniel Contelmo Architects in the Hudson Valley. Her experience ranges across project types, primarily including custom residential and creative, 21st-century workplace design. Outside of Hacin, Darien is active in the creative community. In 2013, she co-founded Boston Makers, Inc. a not-for-profit makerspace in Jamaica Plain that provides access to digital and manual fabrication tools as well as entrepreneurial and skill development resources to the community. She currently acts as Creative Director and sits on the Board of Directors. In 2019, she launched a small jewelry and goods line that you can stay tuned into via Instagram! Darien has been a significant mentor to other Hacin team members and played a crucial role in the development of the communications team, the Co-Op program, and the collaborative culture at the firm. She also designed Hacin's 2013 website and our very own studio in Boston's SoWa District. Read more about her thoughts in "Learning From Other Disciplines" and "Why Makers Matter" in H+ Magazine.
When contemplating her time at Hacin, Darien says, "the most rewarding aspect of my career has been getting to know people: families, businesses, communities, makers, entrepreneurs, and students, and playing a part in helping them to realize their goals and dreams. From vision to execution, initial excitement through to the inevitable challenges, the experience is a journey that has proven incredibly rewarding."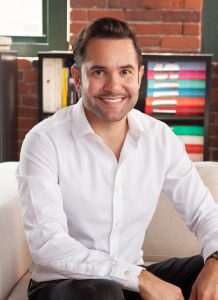 Eduardo Serrate joined Hacin in 2006 and has nearly two decades of design experience across multiple project types. While at Hacin, he has served as the project architect for a range of high-end residential projects, notably Newton Tudor, Marlborough Townhouse East, and Back Bay Townhouse, garnering numerous design awards and editorial coverage. On the commercial side, he has worked on multiple stores for global luxury franchise Fresh in New York City, Los Angeles, and Las Vegas. Having managed many of the fully interdisciplinary projects at Hacin, Eduardo engages every voice in the team, from client to trade, and directs them into a rigorous and elevated result. He received his Bachelors in Architecture from the University of Arkansas and studied history and design in Rome through a travel scholarship. Eduardo is a registered architect and a frequent guest critic at various Boston architecture schools. He enjoys time with friends and family the most, listens to electronic and classical music in equal measure, and continues to give baking a fighting chance.
Eduardo says, "In every project there's an "AHA" moment – the time when you've been able to distill the client's vision into a clear, cohesive idea – and their satisfaction is palpable. To transmit that excitement and bring that vision to reality has got to be one of the most rewarding feelings."
Be sure to keep up to date on other studio happenings by following us on Instagram, Facebook, and LinkedIn!