News
September 16, 2016
David Hacin in Architecture Boston Magazine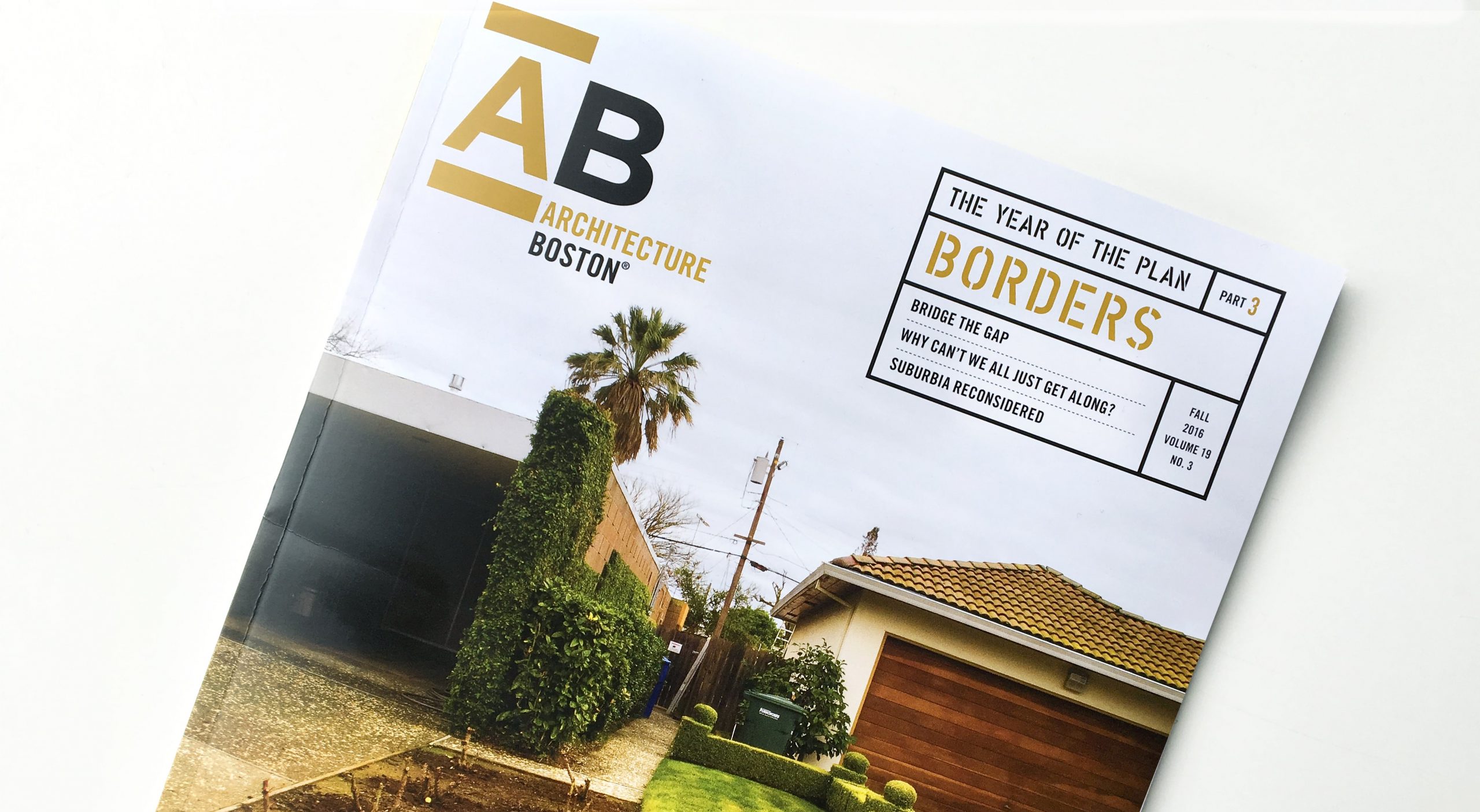 In Architecture Boston Magazine's Fall 2016, Volume 19 no. 3 issue, Bridge the Gap, David Hacin writes about the changing borders of Boston's neighborhoods, and how the 'in-between' places are helping our communities grow together. Read his thoughts in 'From the edges, a new identity', below. Check out the entire editorial at www.architects.org/architectureboston featuring written pieces by Jeffrey Rosenblum, Heidi Stucker, EkOngKar Singh Khalsa, and Brad Fellows.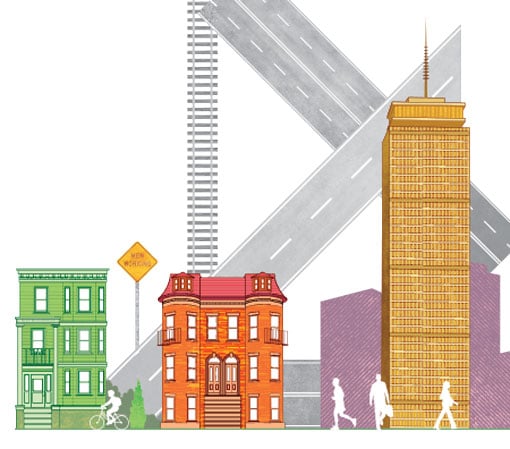 From the edges, a new identity
by David Hacin FAIA
---
Boston is a city of neighborhoods in a region well known as a patchwork of towns with sharply contrasting physical and economic characteristics. We take pride in our Old World DNA and how geography has fostered and preserved unique communities. The city can seem like a medieval territory not unlike the opening title sequence of Game of Thrones with its spinning fiefdoms, full of intrigue that pits one neighborhood against the perceived encroachments of another.
The almost tribal nature of how our communities have been defined, culturally and physically, is visible in architecture — from the brick bowfronts of the South End to the wood-frame triple-deckers of Dorchester — but also in how they rub up against one another.
This is evident in neighborhoods such as Southie, the Back Bay, and the South End and in enclaves such as Bay Village and Savin Hill; all have boundaries that are clearly understood as a highway, street, or set of train tracks, often bordered by ragged stretches of "no-man's land." These areas of scarred, underused land resulted from deindustrialization, '60s-era urban renewal, and the failed (and realized) transportation plans of decades past. These borderlands have allowed neighborhoods to keep their distance.
In the past few decades, repair came in the form of public connections such as the Southwest Corridor Park, the Prudential Center arcades, and, most recently, the Rose F. Kennedy Greenway. Until recently, many adjacent neighborhoods have remained disconnected from one another by physical and psychological boundaries.
In a city starved for land and reinvigorated by economic and population growth, something was bound to give eventually. Development has moved from contested and congested central areas to the edges. Boundary zones have gone from being "nowhere places" to "well connected" in marketing copy; the real estate website Curbed has even suggested that we may need to create neighborhood names for these newly hot in-between places, such as D Street in South Boston. The next generation of young workers, eager to be centrally located and car free, is blissfully unaware of the identity politics that have characterized Boston for years.
Adjacent to my South End neighborhood, the so-called New York streets area is exploding with development, including a previously unimaginable Whole Foods market; with two existing Asian supermarkets and competing outdoor Sunday markets, the area is becoming a destination for thousands of Bostonians. A few years ago, this area barely existed as an identifiable place on a map; today, residents of South Boston, the South End, Bay Village, and Chinatown share common ground, and the streets are alive with activity and diversity — and quite a bit of traffic. The same is happening all over town. Boston is being sewn back together piece by piece, like a beloved patchwork quilt that needed serious repair to become whole again.
Does this mean our city can finally grow together in other ways as well? Will decades of cultural barriers be broken down by a new sense of connectedness? Decide for yourself: Walk along Boylston from Fenway to Back Bay, take the T to Andrew Square or Dudley Square, or visit the SoWa/South End markets on a Sunday. Boston is changing. The borders are slowly disappearing. It feels like a new city. ?
Illustration above is by Chris Sanderson, a Boston-based illustrator, who has worked as an artist and designer for more than 15 years.