News
May 3, 2022
David Hacin Lectures at Kansas State University, Roger Williams University
//php $catname; ?>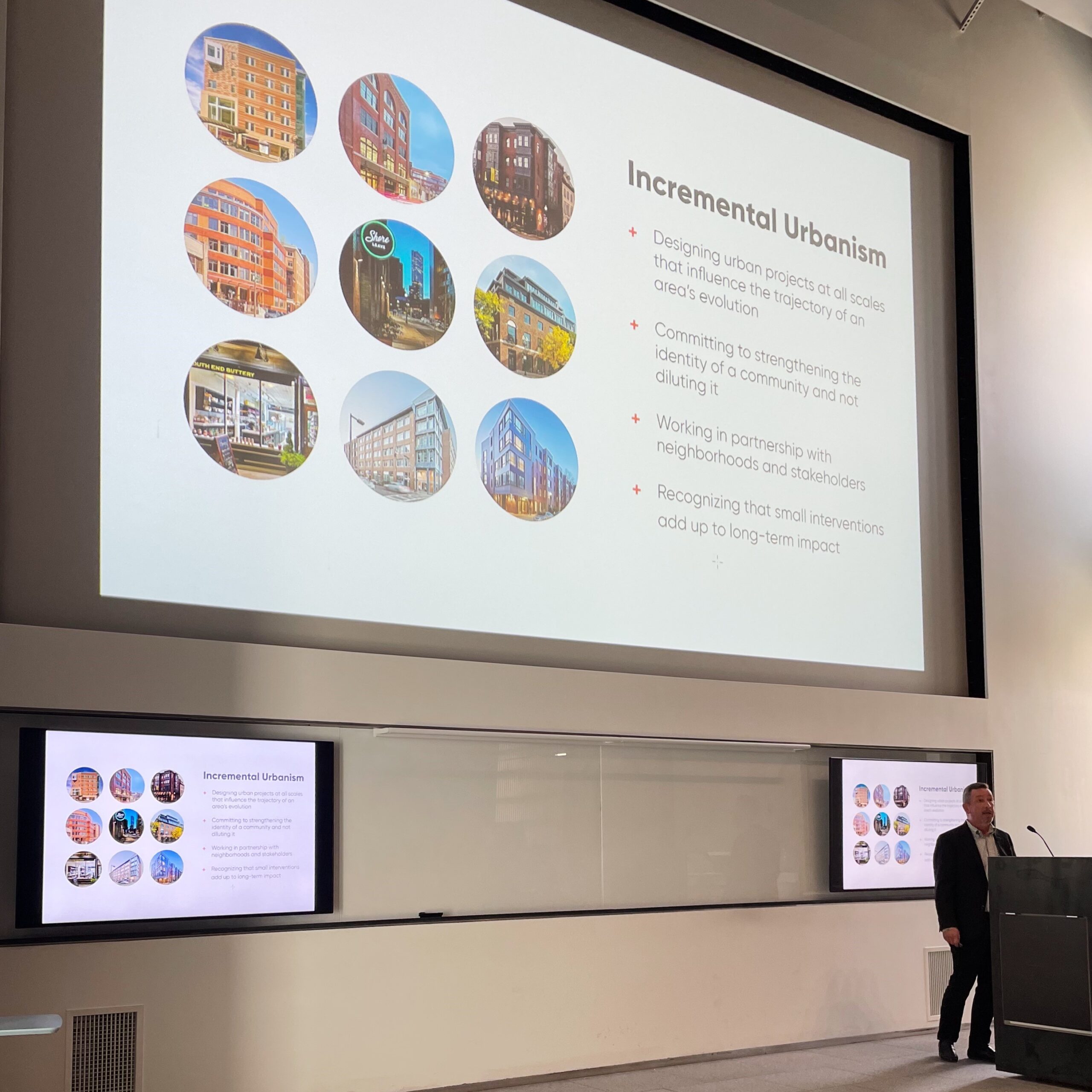 At the end of April, David Hacin, President and Creative Director of Hacin, traveled to Bristol, Rhode Island and Manhattan, Kansas to address students at Roger Williams University and Kansas State University. Presenting a lecture entitled "[re]Defining Context: Contemporary Interventions in a Historic City", his talks explored contextual design through the lens of Hacin's work in various Boston neighborhoods over three decades and included engaging discussions with attendees about what contextualism can look like as young architects and designers begin their careers.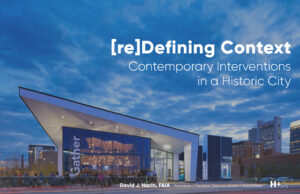 David is currently instructing a graduate architecture studio at RWU's School of Art, Architecture, and Historic Preservation, leading Hacin for the second time as a Teaching Firm in Residence for Spring 2022. It was his first visit to Kansas State's College of Architecture, Planning, and Design, participating as a speaker in the school's Ekdahl Lecture Series. In addition to his lecture, David also toured the school's beautiful campus, met with students of the APDesign programs and visited studios within the school. Thank you to both institutions for the generous hospitality and wonderful experience!
Follow this link to view David's Kansas State lecture and continue on for photos from David's experience at KSU! Header image courtesy of Roger Williams University's School of Art, Architecture, and Historic Preservation.