News
January 14, 2014
Hacin at Innovation and the City
//php $catname; ?>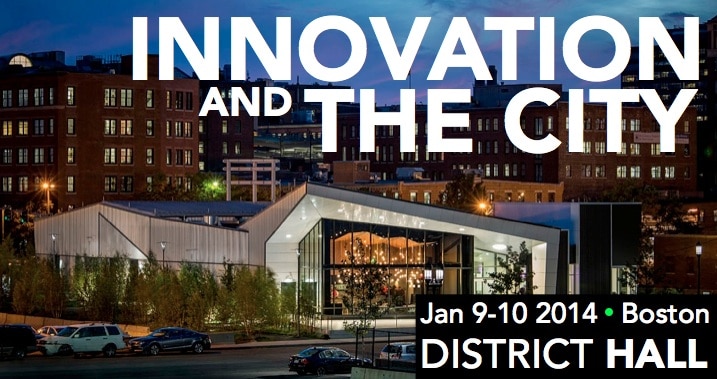 David Hacin presented last Friday at District Hall as part of the Innovation and the City colloquium, joined by former Hacin designer and manager of District Hall, Nicole Fichera, and Sasaki planner, Chris Horne. The conference gathered planners, designers, scholars, and urbanists to discuss how cities are reshaping their futures in the growing innovation economy. The trio presented District Hall as a case study and answered questions on the origins of Boston's Innovation District, and the birth of District Hall as a catalyst in the area.
Bruce Katz, Vice President and Director of the Brookings Institution's Metropolitan Policy Program, presented Thursday's keynote lecture, focusing on the role that localized politics, civic organizations, and cities have in the new innovation economy, a condition he and co-author Jennifer Bradley, also of the Brookings Institution, have studied in great detail in their book, The Metropolitan Revolution.
The conference also featured several discussions on the future of the city of Detroit's downtown, a neighborhood our partners at Sasaki Associates have been studying for some time.