News
July 7, 2014
Design Museum Boston Opens Home Base
//php $catname; ?>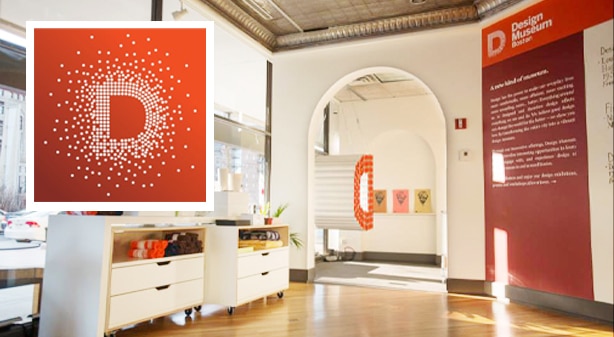 Since its inception in 2009 until just two months ago, Design Museum Boston (DMB) has existed as a pop-up organization, appearing in public and private locations across the city. Real estate firm Chiofaro Company recently gifted the nonprofit and its co-founder and executive director, Sam Aquillano, an empty commercial space on East India Row, just steps away from the New England Aquarium and the Institute of Contemporary Art. In this bustling section of Boston, DMB has already garnered a larger following and a growing membership list. Aside from serving to raise visibility, the storefront location also houses a gift shop and enough space to hold exhibitions and small events. There, visitors can buy objects designed by local artists, learn about upcoming events, or view collections.
Despite the acquisition of a permanent home, the organization's mission to emphasize that design is all around, especially in Boston, has not changed. Design Museum Boston continues to hold pop-up events across the greater-Boston area, but the establishment of these company headquarters greatly simplifies coordination. Recently, DMB organized an exhibited in Boston called "Green Patriot Posters: The Revolution Will Be Designed," which showcased poster designs that urge Americans to aid in the fight against global warming, inspired by the US government's "Do Your Part" posters during World War II.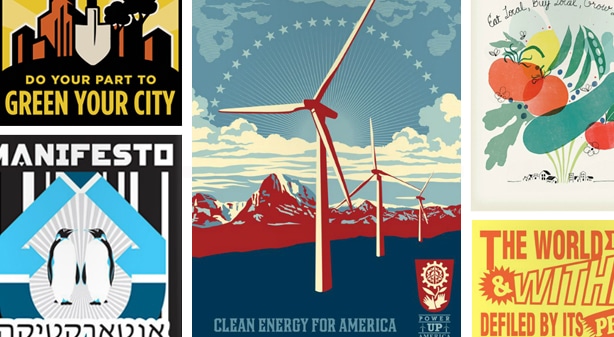 [Poster designs from Design Museum Boston's exhibit, "Green Patriot Posters: The Revolution Will Be Designed"]
DMB's big exhibit last year, titled "Street Seats: Reimagining the Public Bench," planted 17 benches around the Fort Point Channel in Boston. The displayed benches were handpicked out of a collection of over 170 entries competing in the challenge, which asked for seating that reused materials and was environmentally conscious.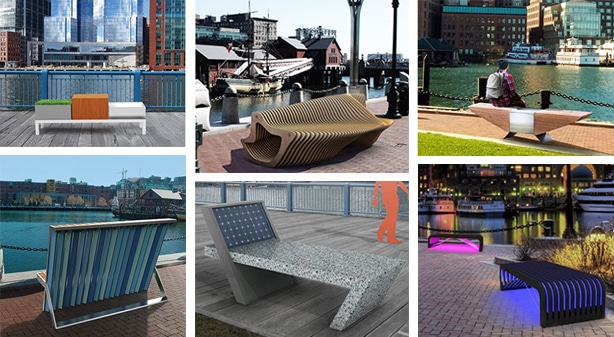 [Design submissions from the "Street Seats: Reimagining The Public Bench" exhibition]
This summer, DMB is celebrating local companies with "Better Business By Design: Good Design Boosts the Bottom Line," an exhibit that will run from July 18th until October 6th at the Innovation and Design Center in Boston. Visitors will see how better designs have helped local businesses like Zipcar, IDEO, and iRobot expand. On July 17th, DMB members are invited to attend the exhibit's opening reception, and anyone can purchase tickets for the Better Business Conference on August 6th.
DMB will also be hosting events at its new storefront location, including First Friday and the Open House, free events that allow the public to explore the store, admire the work of local designers, and enjoy an array of snacks and refreshments. Through these and many other exhibits and events, the museum hopes to expose Bostonians to the rich design culture that exists throughout the city and having a permanent home base is helping in this quest.
If you would like to support Design Museum Boston, consider donating to their Annual Fund.