News
November 7, 2013
District Hall, As It Was Designed to Be
//php $catname; ?>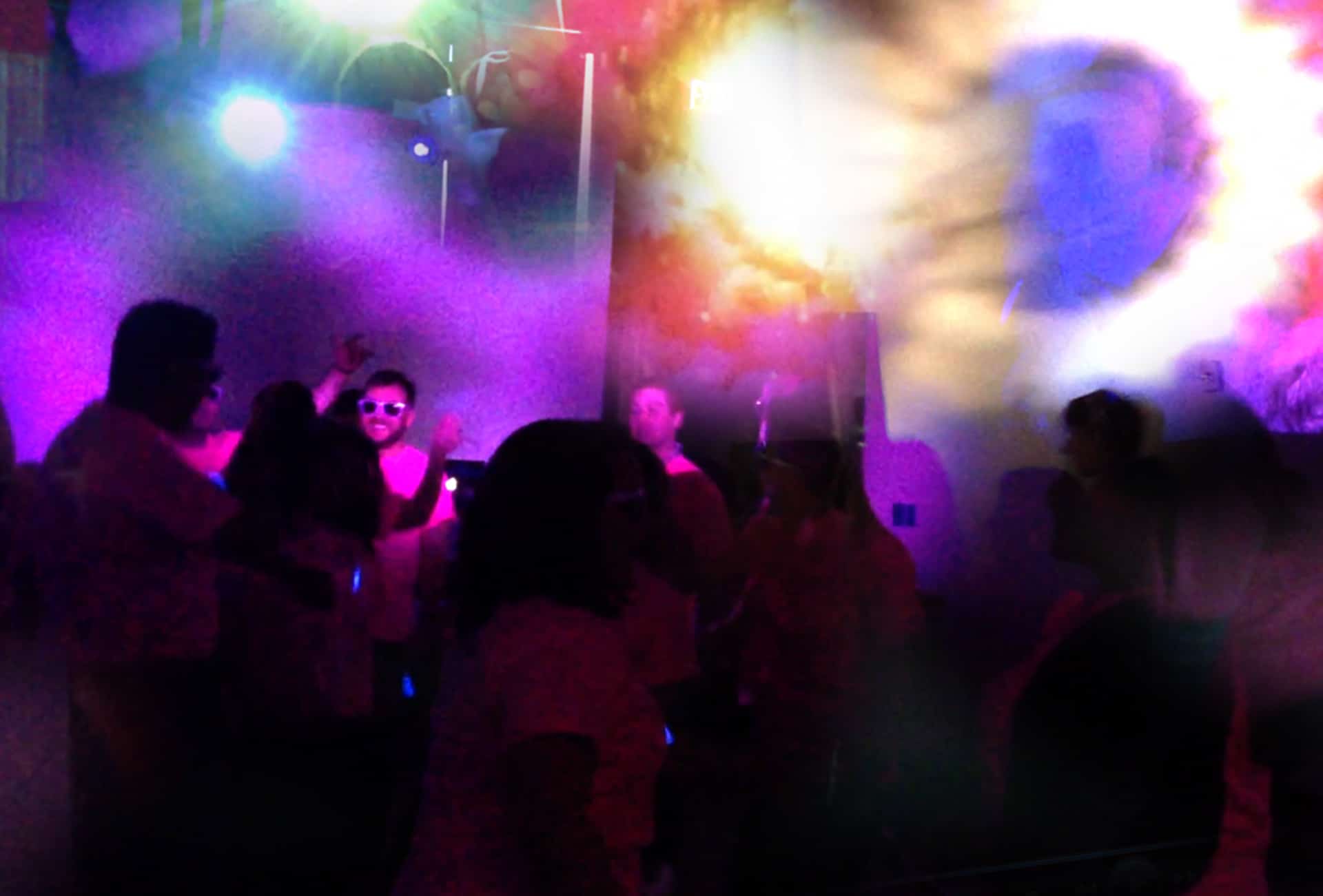 This is what District Hall was designed to be.
Not a stodgy board room for men in suits or a quiet office of endless cubicles, but a fun, flexible space with endless possibilities.
Yesterday afternoon, that meant loud techno music, a laser light show, and 160 hard-working designers, engineers, and techies from Boston's Innovation District—and beyond—dancing in the innovation center's large assembly space. As an article in this morning's Boston Globe noted, that included 40 employees from Acquia, a co-sponsor of the event, who brought a busload of employees from their offices in Burlington. Such is the attraction of District Hall and its new model of civic engagement. Blending work and play is de rigueur for the young tech sector, so an afternoon of dancing is a welcome break to the long hours.
"You have venture capitalists dancing next to college students, and it's not about business cards, it's not about business plans, it's not about any of that" says Dmitri Gunn, organizer for all four Lunch Beat Boston events.
What it is about—and always has been—is bringing together Boston's up-and-coming thinkers and tinkerers, entrepreneurs, designers, and techies, sometimes just for a bit of fun.
Now that's what we call a lunch break.