News
January 13, 2013
Flour 4 Grand Opening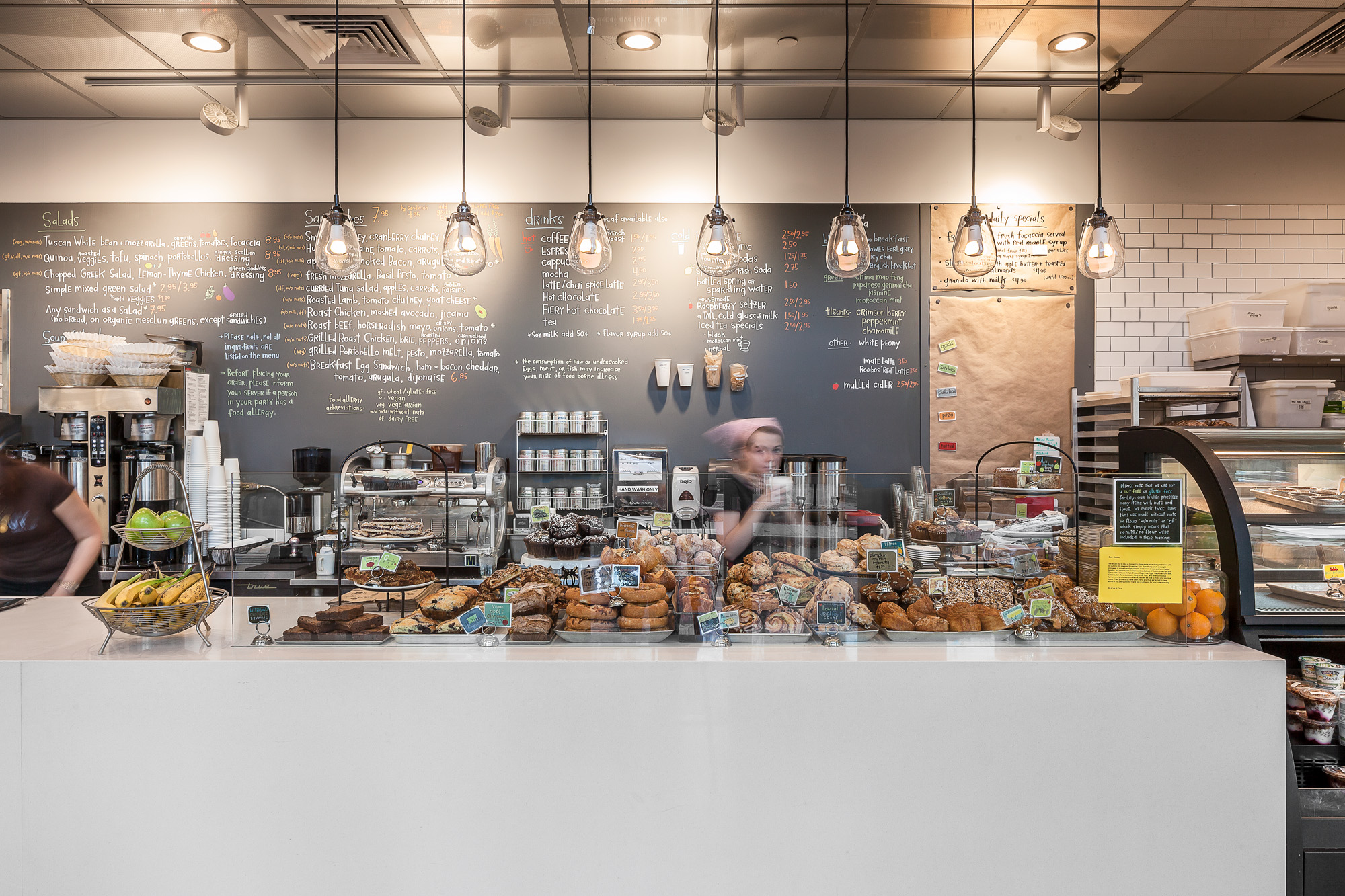 January 11th was the grand opening of Flour Bakery + Cafe on Clarendon Street in the Back Bay.  Designed by Hacin, it's the 4th Flour for owner Joanne Chang who has locations in Fort Point, the South End, and Central Square.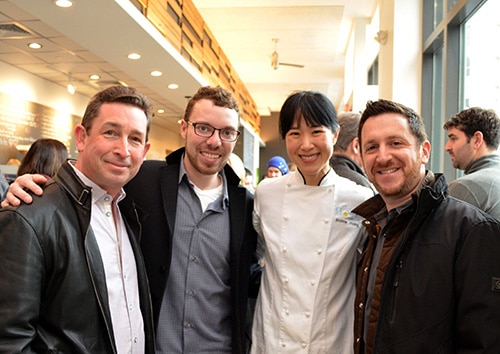 David Hacin, Matt Arnold, Joanne Chang, David Tabenken
Flour's entrance on Stanhope Street is opposite the newly completed Frieda Garcia Park.  On a Thursday, a few days after its opening, there was already a crowd of people sitting at the oak bar lining the cafe's 15 foot high windows.  While patrons were taking in the view, they were also becoming part of the streetscape and, together with the park, transforming a piece of Stanhope into a vibrant urban square.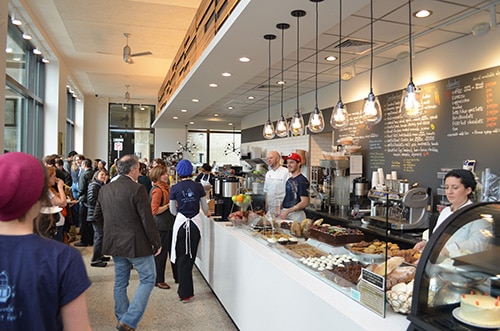 The café operates on both an urban and human scale.  The dining area, which has a relationship to the street, optimizes the natural light and views provided by the high ceilings of the existing architecture by concentrating the seating areas along the windows. The service area is defined by a patterned wood clad soffit which lowers the ceiling height, giving the space a more intimate scale and a distinct retail identity.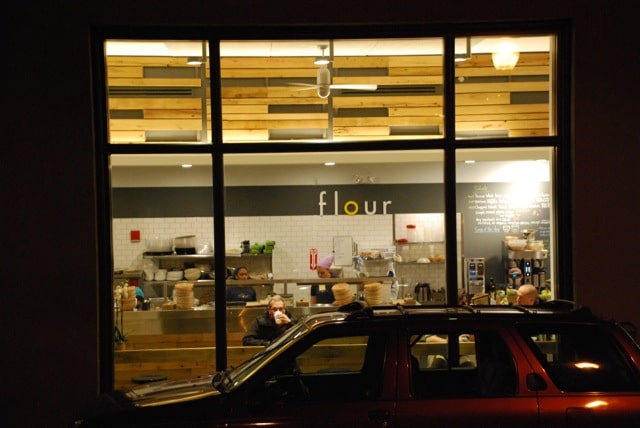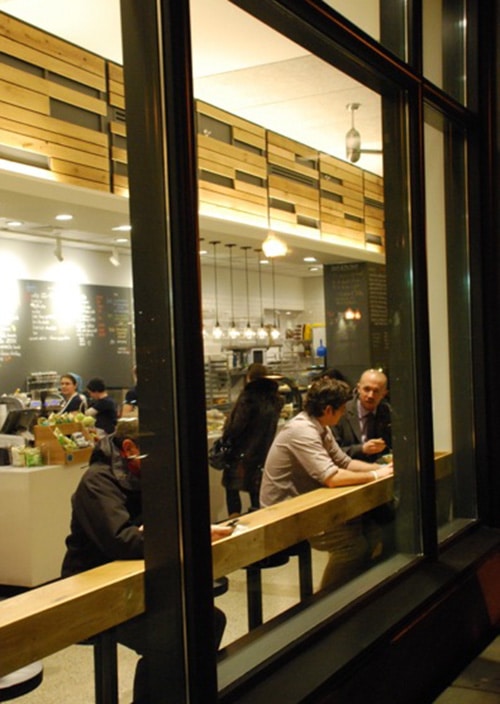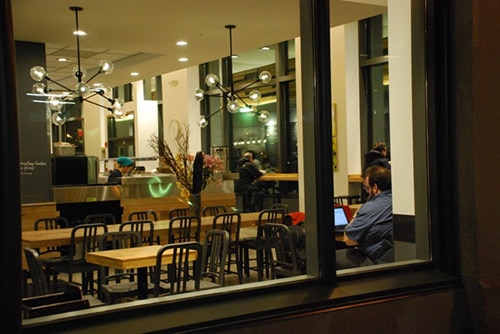 The idea of craft, the handmade, and sustainability were used to guide decisions about furniture, lighting, and material selection.  The soffit, service counter, and cabinetry are clad with reclaimed wood, complemented by new oak at the bar and tabletops.  Vintage inspired lighting fixtures illuminate the dining and service areas.  The color palette of the interior is a collection of greys and whites which provide a neutral backdrop to the most important aspect of Flour—the food.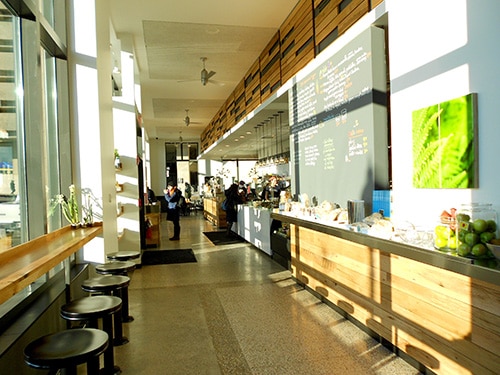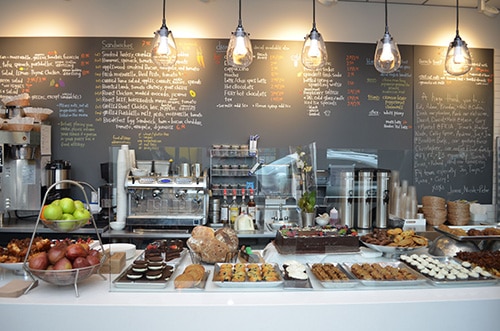 For more photos and info visit Joanne Chang on twitter @jbchang and bostoneater.com.