News
December 13, 2022
Four51 Marlborough Shortlisted for Harleston Parker Medal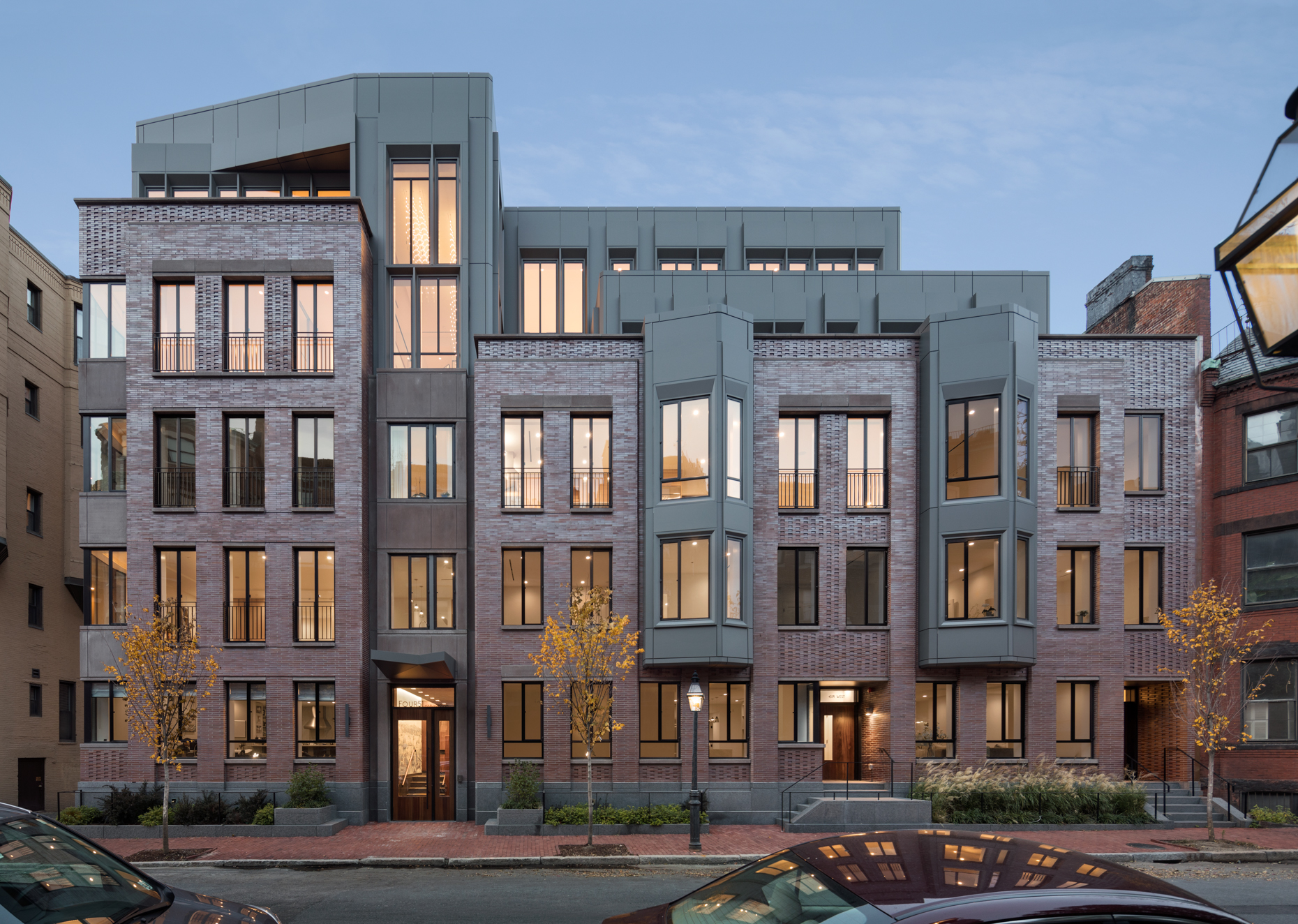 Four51 Marlborough, a contemporary residential building in Boston's Back Bay neighborhood designed by Hacin, has been selected as a 2022 finalist for the Harleston Parker Medal by the Boston Society for Architecture. Established in 1921 in memory of Boston architect J. Harleston Parker with the first medal given in 1923, this highest honor awarded by the Boston Society of Architects/AIA recognizes "the most beautiful piece of architecture, building, monument or structure within the City or Metropolitan Parks District limits." Past winners of the medal include the Harvard Art Museums Renovation and Expansion (Renzo Piano Building Workshop), the Dearborn STEM Academy (Jonathan Levi Architects), and the Richard A. and Susan F. Smith Campus Center (Hopkins Architects with Bruner/Cott).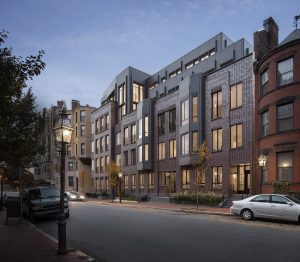 Four51 Marlborough engaged all three of Hacin's design disciplines: architecture, interior design, and branding. The project is a 31,000 SF new construction multifamily housing project located at the end of Marlborough Street, one of the most desirable residential streets in Boston's historic Back Bay. The building reinforces the character and texture of it's neighborhood through its use of materials found throughout the area, including brick, precast limestone, and black steel. The massing of Four51 builds from a lower scale of the adjacent townhouses up to a taller corner element, transitioning to the height of the Charlesgate building, and the street facade is punctuated by townhouse entries and window bays that continue the intimately scaled character of the block. Inspired by the historic use of delft tile in the Back Bay, the design team developed custom mosaic mural feature walls for the entry lobby.
The winner of the medal will be announced at the BSA Awards Gala on January 18th, 2023, and voting for a People's Choice Award will also be opened at the beginning of January. Congratulations to the other projects shortlisted for this immense honor, as well as the project team, including The Holland Companies, Souza True & Partners, Allied Consulting Engineering Services, DeCelle-Burke and Associates, Tricket Woodworking, William Bray Cabinetmaker, Solutions in Metal, and Tangram 3DS.