News
December 1, 2021
GRAY Magazine Features Back Bay TH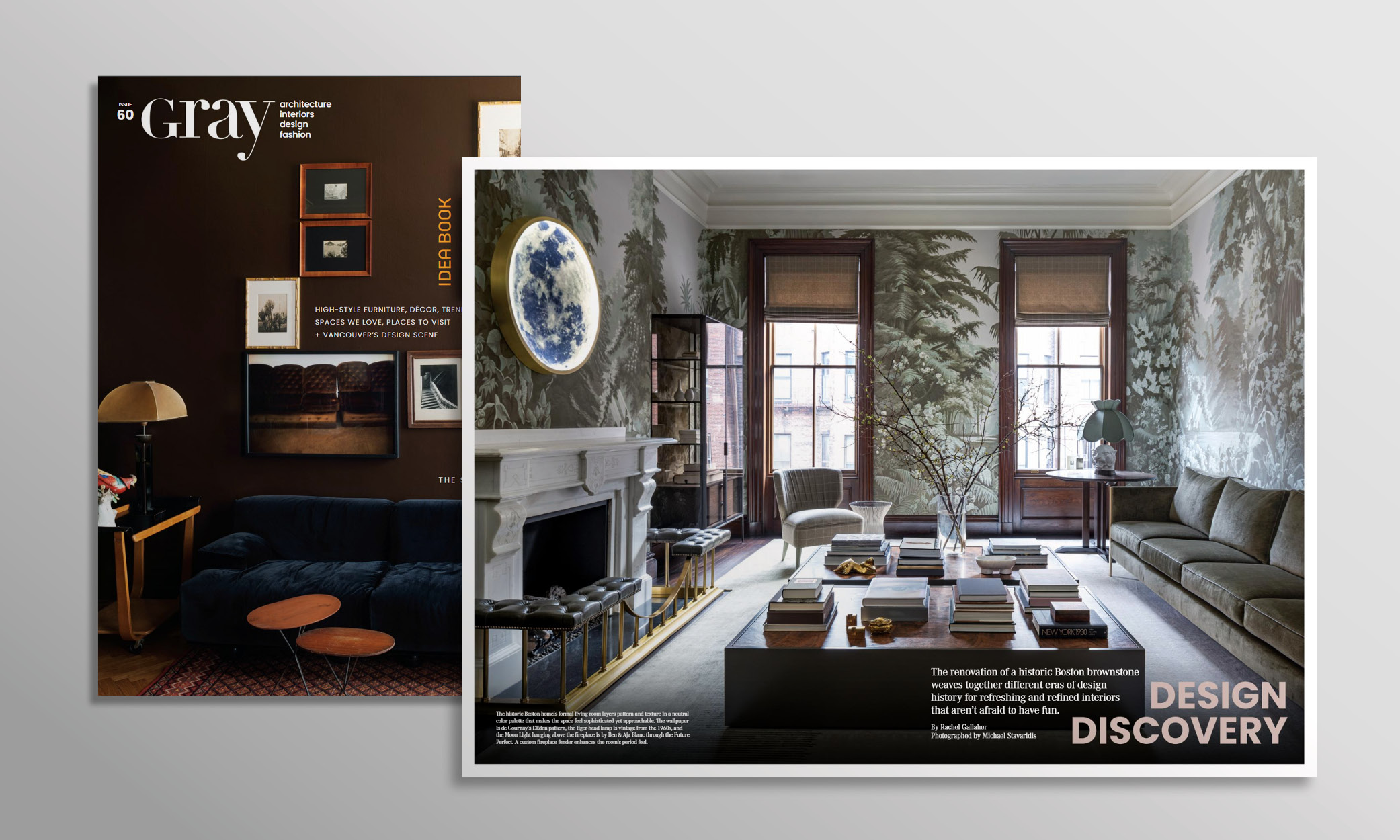 The design story behind Back Bay Townhouse continues with a feature recently published in GRAY Magazine | No. 60. Writer Rachel Gallaher spoke with President David Hacin, Associate Eduardo Serrate, and Associate Matthew Woodward to talk through Hacin's interdisciplinary approach to the historic, six-floor townhouse project and how the design team strategized to craft a home for modern-day living.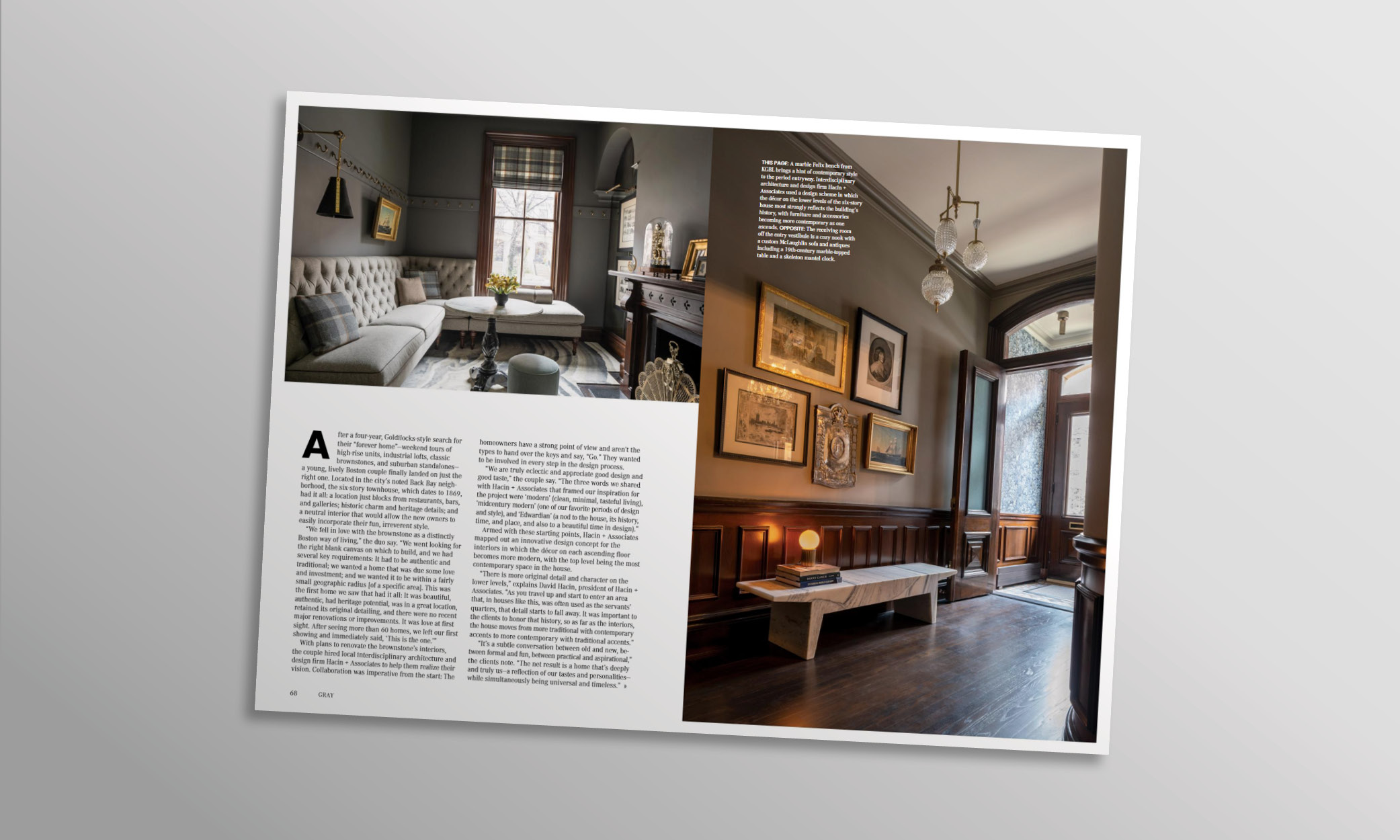 "'Six floors for two people can result in a lot of up and down,' Eduardo noted, 'so it was important to concentrate their main living space in one area of the house and leave the formality in the parts where they planned to do the most entertaining.'"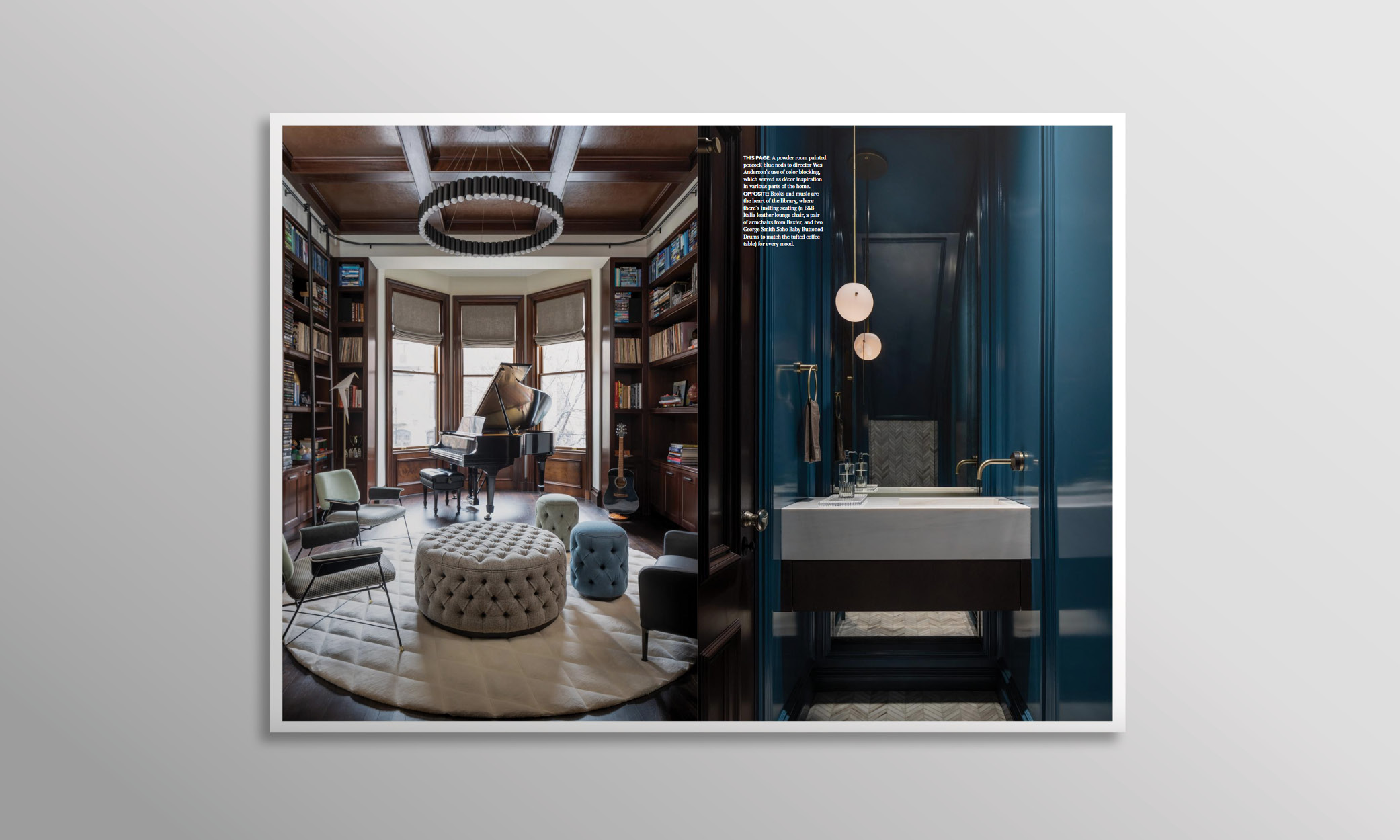 The feature describes "a custom personalized mark that was inlaid in custom floor mosaics, carved into millwork, and embroidered on custom linens." Designed by Hacin's Emily Neumann, the identifying symbol was inspired by the era's typography, the wrought-iron fencing present throughout the historic Back Bay, and an original design detail found on one of the home's fireplace mantels.
Our client also spoke about the search for their ideal property. "'This was the first home we saw that had it all: It was beautiful, authentic, had heritage potential, was in a great location, retained its original detailing, and there were no recent major renovations or improvements,' they said. 'It was love at first sight.'"
They also shared insights into Hacin's collaborative design process, a philosophy that relies greatly on the involvement of the client. "'It's a subtle conversation between old and new, between formal and fun, between practical and aspirational,' they said. "'The net result is a home that's deeply and truly us—a reflection of our tastes and personalities—while simultaneously being universal and timeless.'"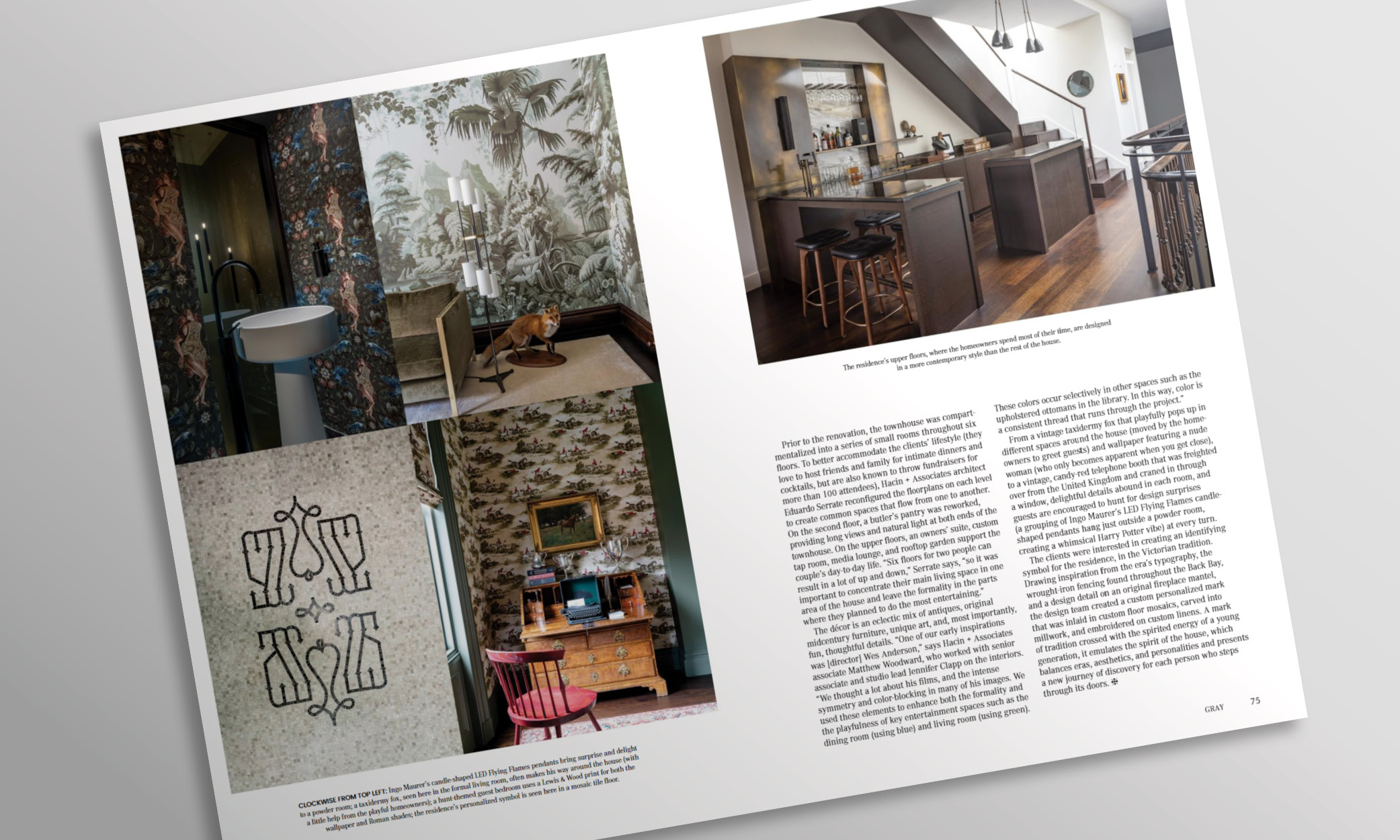 Click here to read the full article or to order GRAY's latest print issue. Special thanks to Rachel Gallaher for conducting one of the most well-rounded interviews our team has sat for in recent years. Once again, we'd like to recognize Michael Stavaridis for his photography work and our design team for their hard work on this award-winning project: David Hacin, Jennifer Clapp, Matthew Woodward, Eduardo Serrate, Eric Carlson, Rebecca Rivers, Elena Reinhardt, and Emily Neumann.