News
June 21, 2017
H+A Names Two New Associates
//php $catname; ?>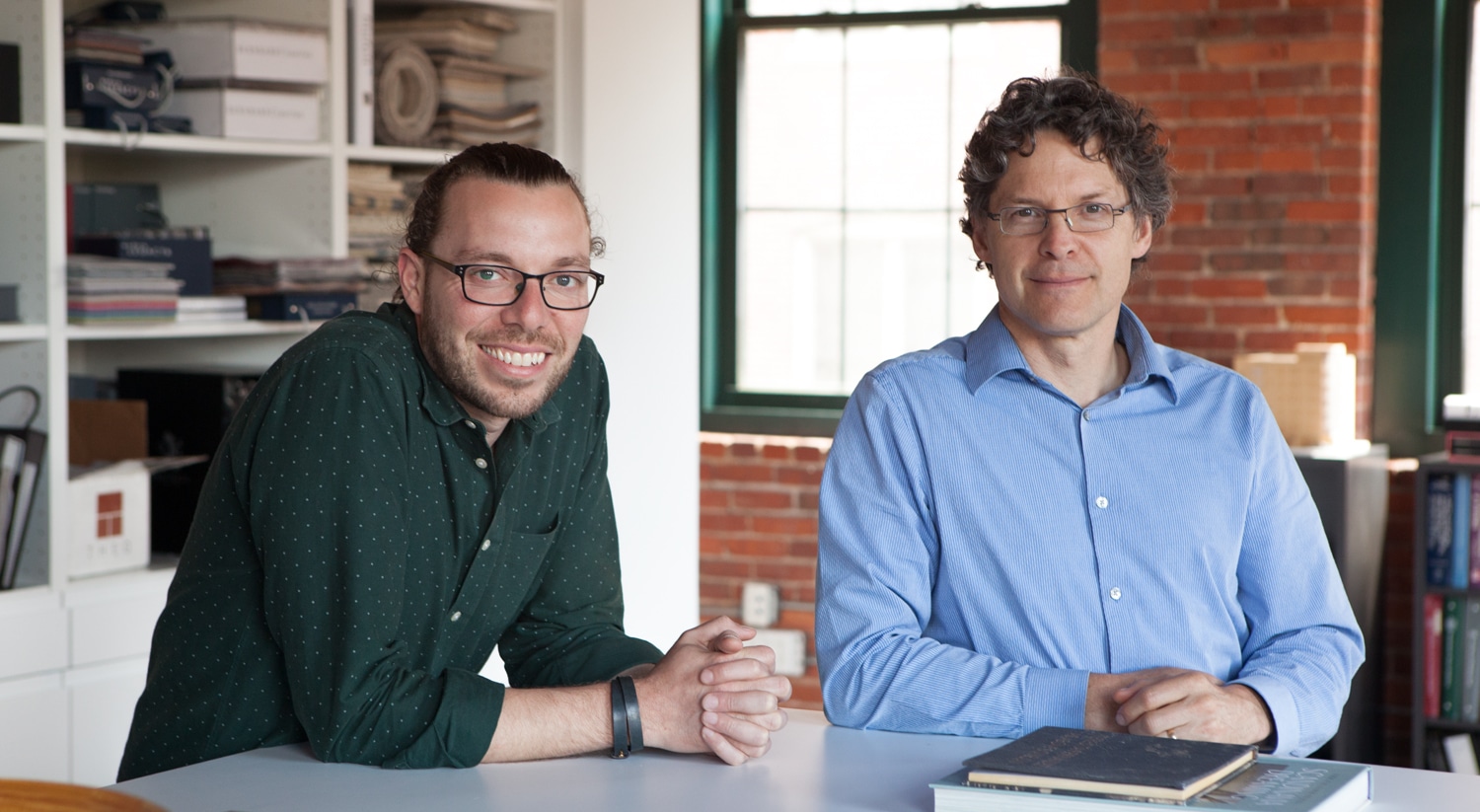 We would like to formally announce that H+A's leadership team has grown. Matthew Arnold and Jeffrey Brown were recently named H+A's newest Associate team members!
Matthew Arnold originally joined H+A in 2009 as part of the co-op work/study program at Northeastern University and returned after receiving his Master of Architecture there in 2011. Matthew gained experience working on commercial and institutional projects at William Rawn Associates and Utile. At H+A, his contributions over the years are notable; his work on Boston's celebrated innovation hub, District Hall, and its resident eatery, Gather Restaurant, has garnered national recognition for its role in shaping and defining the Innovation District model. Matthew's design expertise includes residential and hospitality work as well; he worked with renowned restaurateur Joanne Chang to create three new locations for popular bakery and cafe chain, Flour, and was project designer for Cambridge's award-winning restaurant and bar, Glass House. In addition to his work at H+A, Matthew is part of the academic community, acting as an adjunct professor at Northeastern University, teaching a studio course on housing design.
Jeffrey Brown joined H+A in 2014 as a registered architect in both California and Massachusetts and with extensive experience in academic, institutional, and commercial buildings in addition to an in-depth knowledge of construction and technical issues. A graduate of Syracuse University and the University of Virginia, he previously worked with Perkins+Will in San Francisco, and ADD Inc. and Moshe Safdie & Associates in Boston. He has worked on award-winning projects including the UCSF Mission Bay Community Center, the WSU University Hall Dorms, and the Crystal Bridges Museum of American Art. While at H+A, his project management and technical expertise has served multi-family housing projects like 150 Camden at Douglass Park in Lower Roxbury, and the Packard Crossing development in Allston, currently in progress. Beyond his own design work, Jeff has also been a significant mentor to other H+A team members in earlier stages of their professional career.
Congratulations to Matthew and Jeff on this professional milestone! We anticipate their future contributions to H+A in the years to come.
[Keep up with what's going on at the studio via Facebook and Instagram!]