News
April 22, 2016
A Look Inside Our Team's Proposal for Winthrop Square
//php $catname; ?>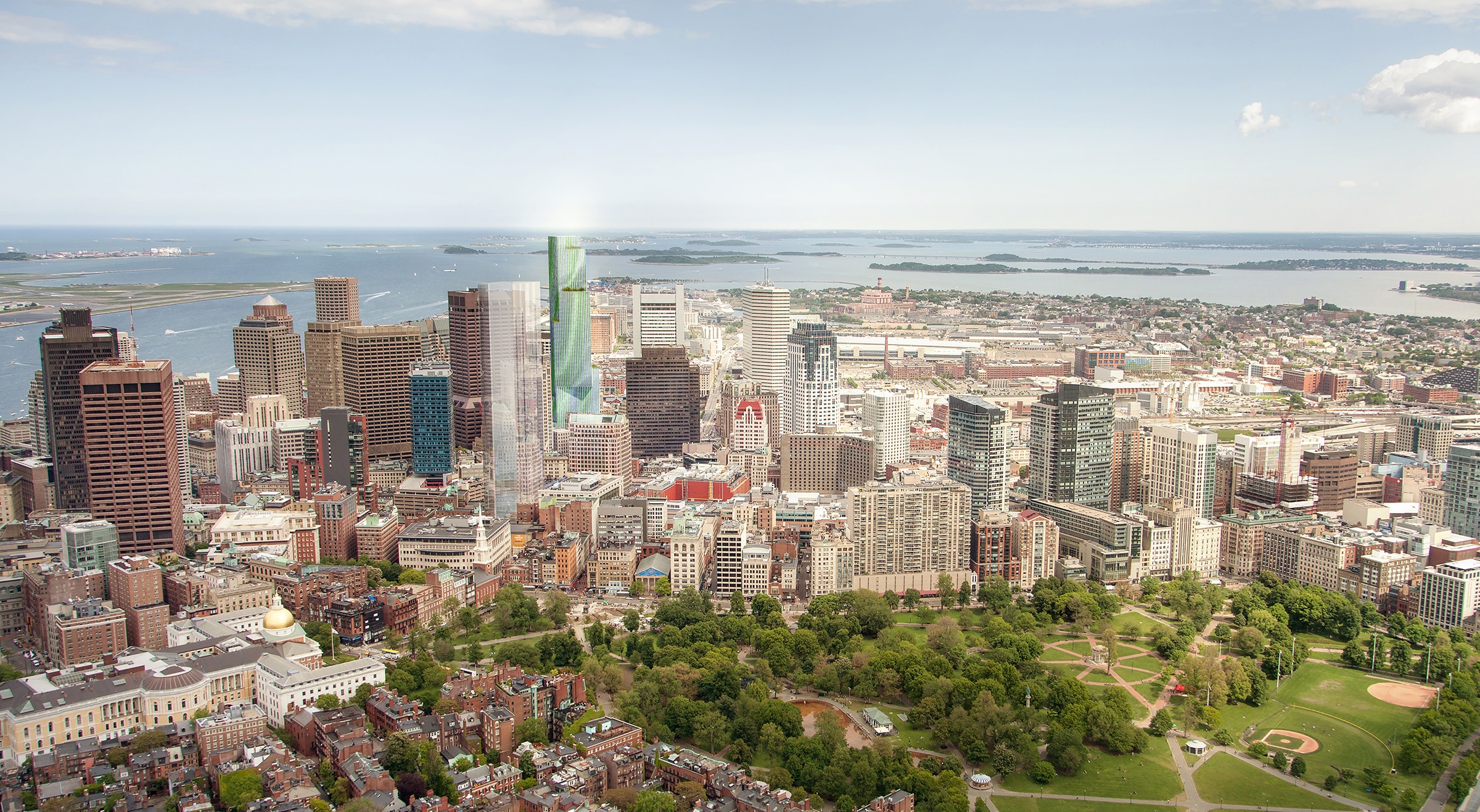 Hacin has continued to partner with a world-class design and development team including SHoP Architects and Mikyoung Kim Design on Accordia Partners' proposal for a new urban vision for 115 Winthrop Square. The design submission to the City of Boston and the Boston Redevelopment Authority, is one of six proposals to develop the Winthrop Square site with a mixed-use tower of over 700 feet, and a broad range of street level retail and public amenities enhancing the urban environment of Boston's Financial District.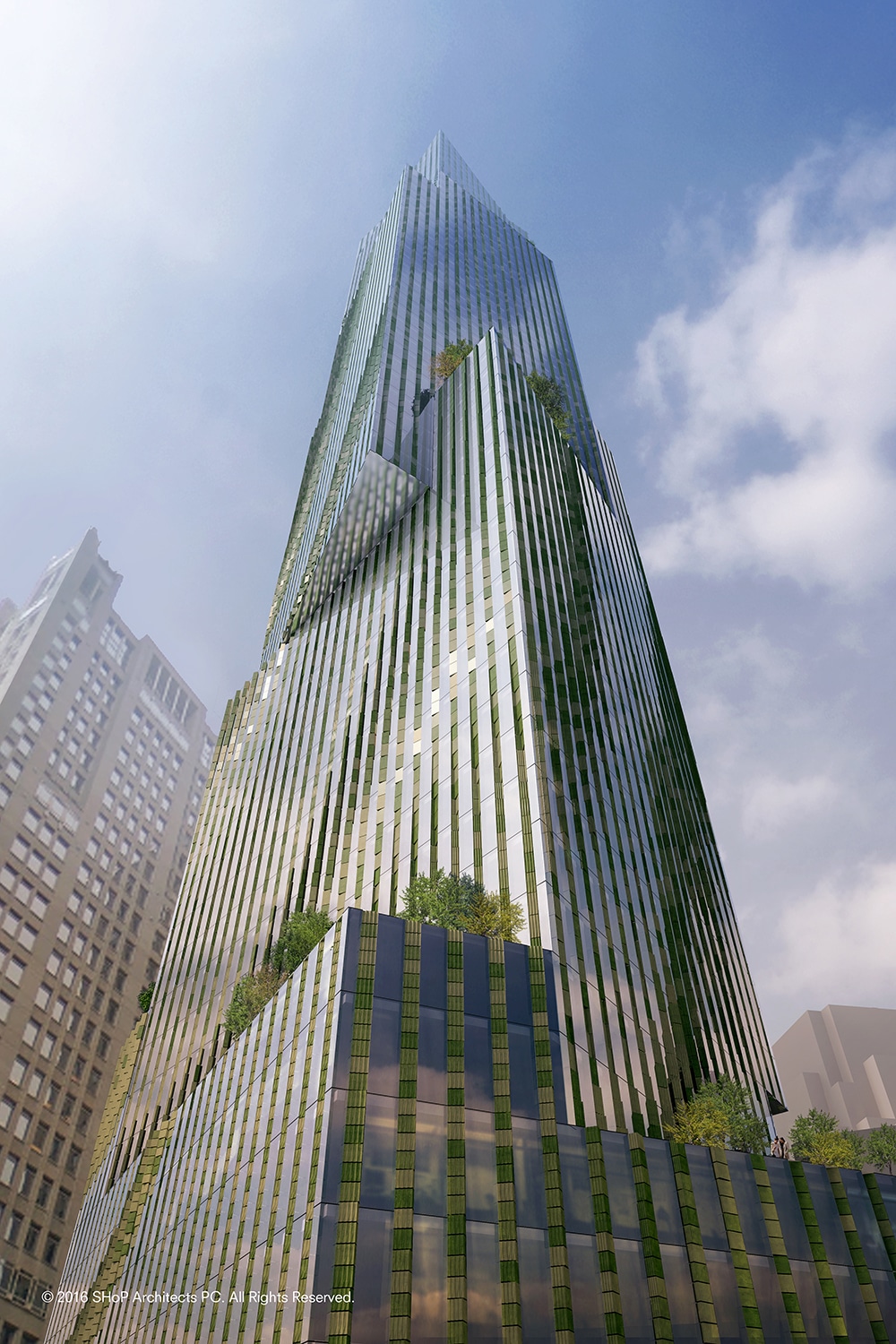 Brought together in collaboration by Kirk Sykes and Richard Galvin of Accordia Partners, LLC, Ares Management, and Starwood Hotels, the design team has submitted a proposal for the Winthrop Square site which includes a 725-foot, 57-story tower spanning 768,600 feet. The mixed-use building will include 188 condominium units, a 280-room hotel managed by Starwood Hotels and Resorts, and the city's only public observatory deck and a restaurant on the 56th, and 57th levels respectively. In addition to residential and hospitality the program introduces a 175-seat black box theater, and proposes 34,000 SF of civic and community space including a public art program. At the street level, the project consists of 5,300 SF of restaurant and dining space, along with 2,638 SF of retail space with below-grade parking garage. As mentioned in an earlier submission, Accordia's goal is to create a new kind of icon for Boston's rapidly changing skyline, that will become one of the great towers of of the city, while bringing economic and cultural vitality to the urban realm.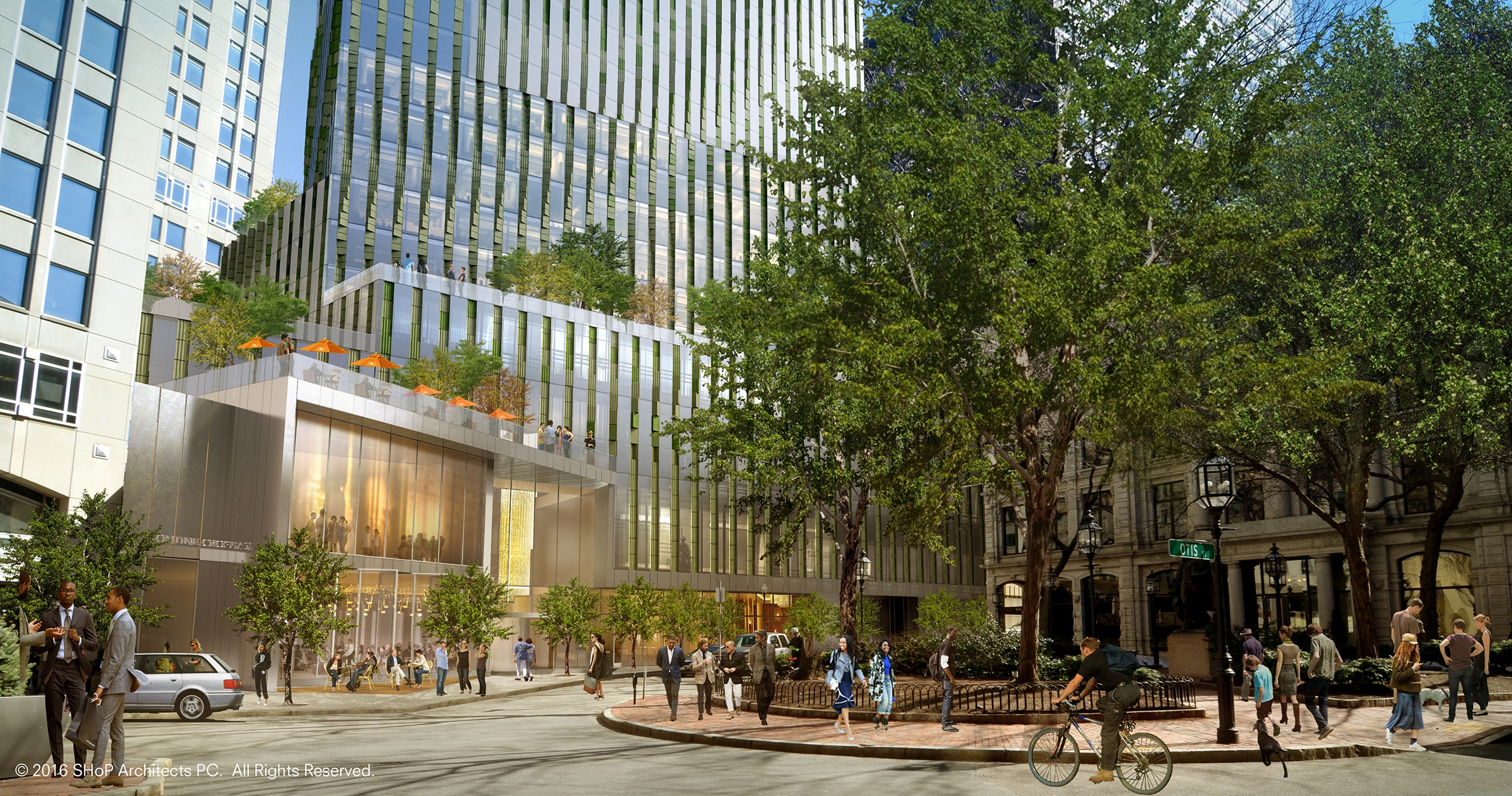 In addition to SHoP Architects, Hacin, and Mikyoung Kim Design, the development team includes structural engineering firm Thornton Tomasetti and sustainability experts at YR&G and research institute Fraunhofer USA; Clark Construction has been designated as the construction partner for the project. Other expertise from a team of outside consultants with knowledge of the specific components of the Boston hotel, retail, and residential real estate market. These consultants include Kevin Ahearn of Otis & Ahearn, and Patrick Lyons of The Lyons Group.
An extensive Boston Business Journal article along with other press on the six proposals has already been released and more is sure to come. The City is expected to designate a team to develop the Winthrop Square site in the coming months, and we'll be sharing more exciting details on this project in weeks ahead. If you like what you see, be sure to click here and submit your comments to the BRA via the website form here.