News
October 11, 2018
Hacin Named Fall 2018 Teaching Firm in Residence at RWU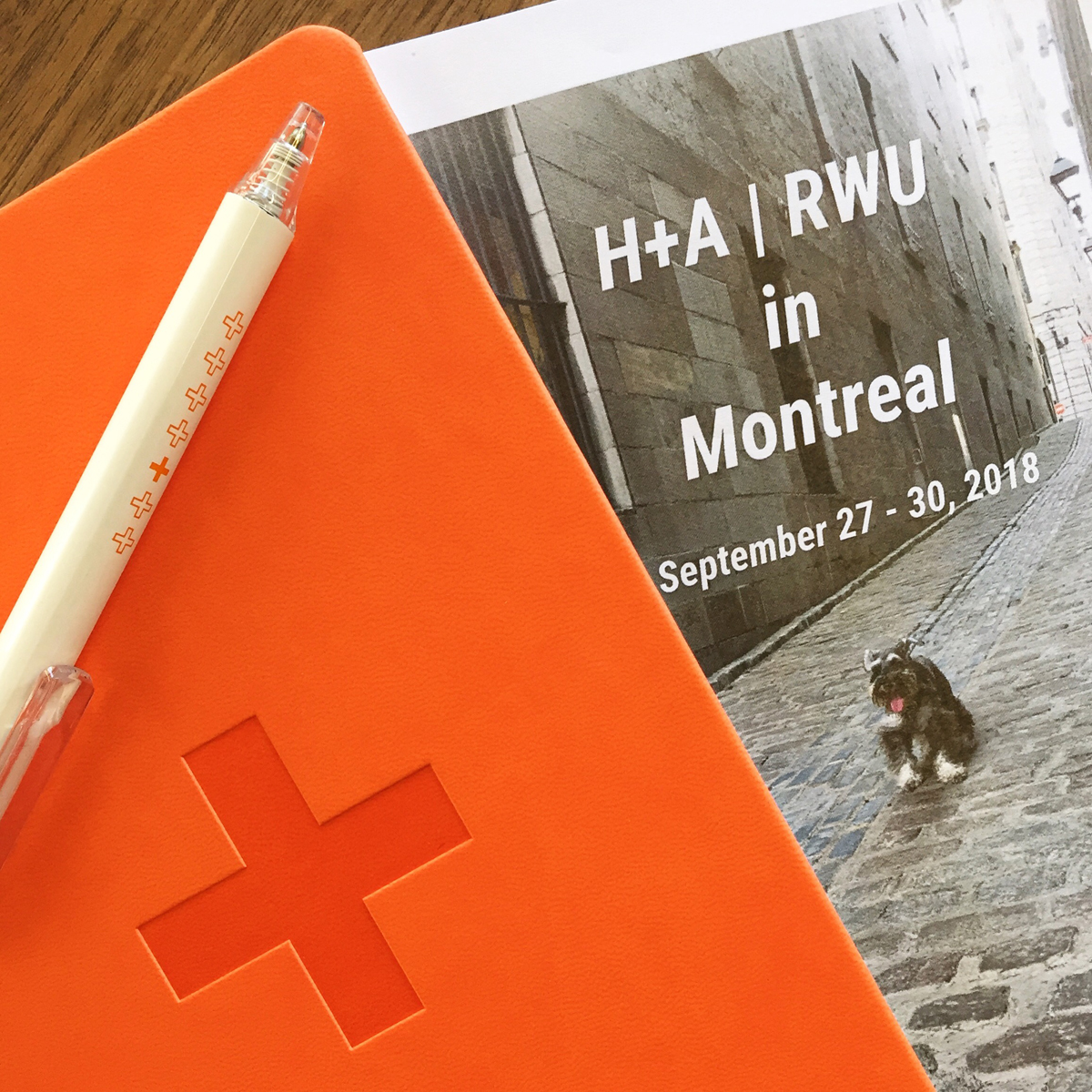 We are pleased to announce Hacin as an Architecture Teaching Firm in Residence at Roger Williams University for the Fall 2018 semester. Established in 2007, the program involves "two to three lead participants from a noted firm teaching in the graduate architectural design studio." They are expected to lead a seminar focused on the firm's specialties, conduct critiques, and organize off-campus visits, including those to projects under construction. In addition, the Teaching Firm in Residence offers a public lecture in the SAAHP Public Events series and hosts a month-long exhibition on campus. Past program participants include CBT Architects, Joeb Moore Partners Architects, and Perkins + Will.
Hacin's seminar is entitled "Re-Envisioning Heritage: Contemporary Interventions in a Historic City." Drawing upon the studio's 25 years of experience with the surgical procedure of building in a historic city like Boston and the sensitive navigation of strict city requirements, the students are tasked with engaging two contextually-sensitive structures in Boston's Chinatown and Montreal, Quebec. The semester-long course is led by David Hacin FAIA, Scott Thomson AIA, and Matthew Manke. Michelangelo Latona RA and Joshua Lentz AIA (RWU March '12) have played integral roles in organizing the course, including syllabi composition, off-campus travel planning, additional teaching assistance, and coordination of the on-campus firm exhibition.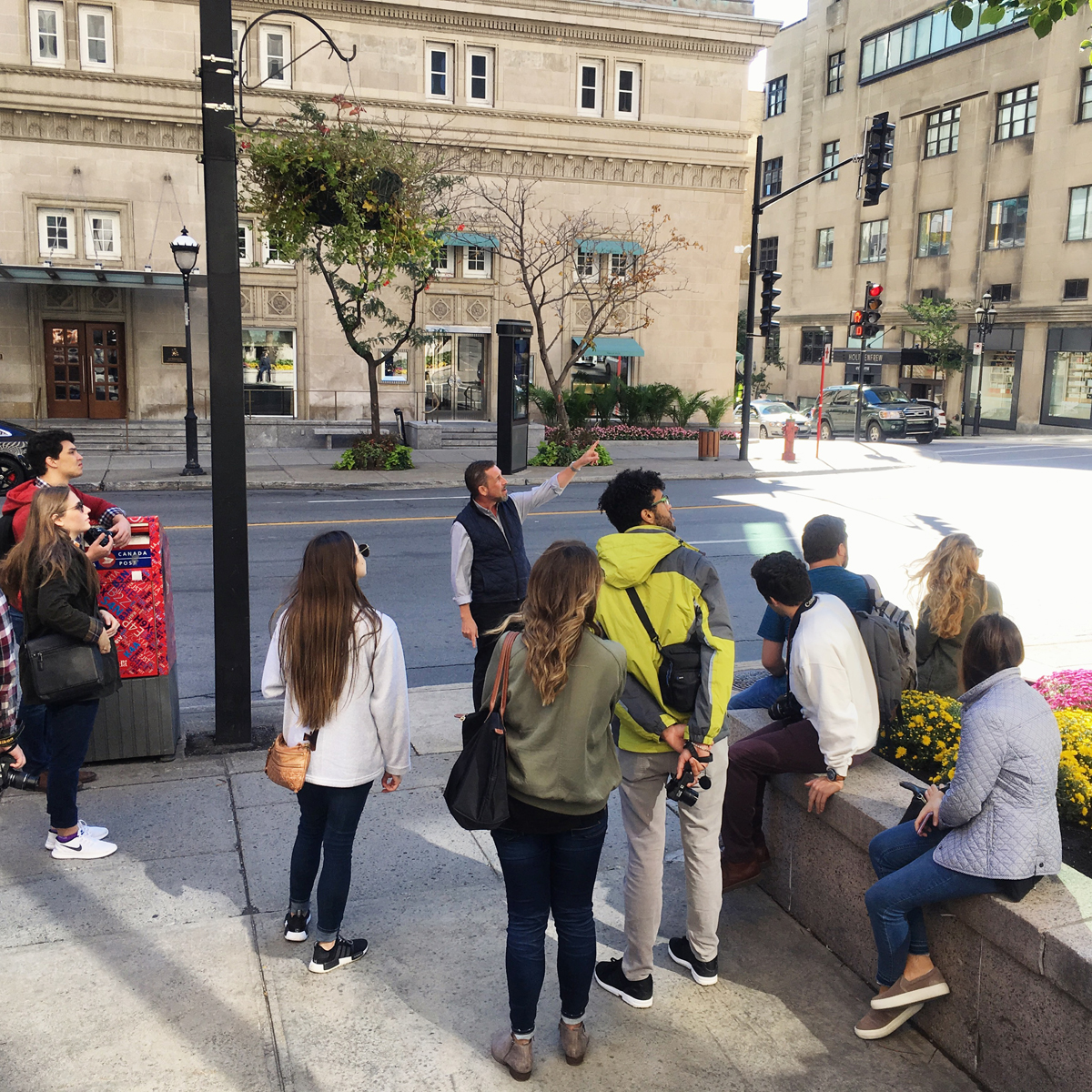 In reflecting on our work, David has noted that in response to the homogeneity and standardization sweeping the globe, it's important to advocate for the local character, materiality, and heritage of a site, regardless of its location. Design should make you see and remember things that are taken for granted too easily and help you to understand them in a fresh, new way. Design in all forms should tell a story. One of the most compelling aspects of good design is its ability to tell a story about a person, a place, where a city has been, and where it's going.
For many reasons, it has never been more important for architects to be trained as thoughtful place-makers in urban infill environments. Populations continue to flock to urban centers and, fortunately, many cities have learned from past wholesale demolition of their architectural heritage. These aspects of 21st-century urbanity call for sensitive "urban surgeons" that not only appreciate their city's heritage, but have the ability to thoughtfully add or edit it in a contemporary way. As a historical, architecturally exuberant city, Montreal offers ideal sites on which to test contemporary concepts and push the architectural conversation forward. This studio asks, "How does one design sympathetically on urban sites overflowing with heritage (architectural and otherwise) in the 21st century and onward?  What are the methods of adding to a city's heritage using relevant construction techniques?"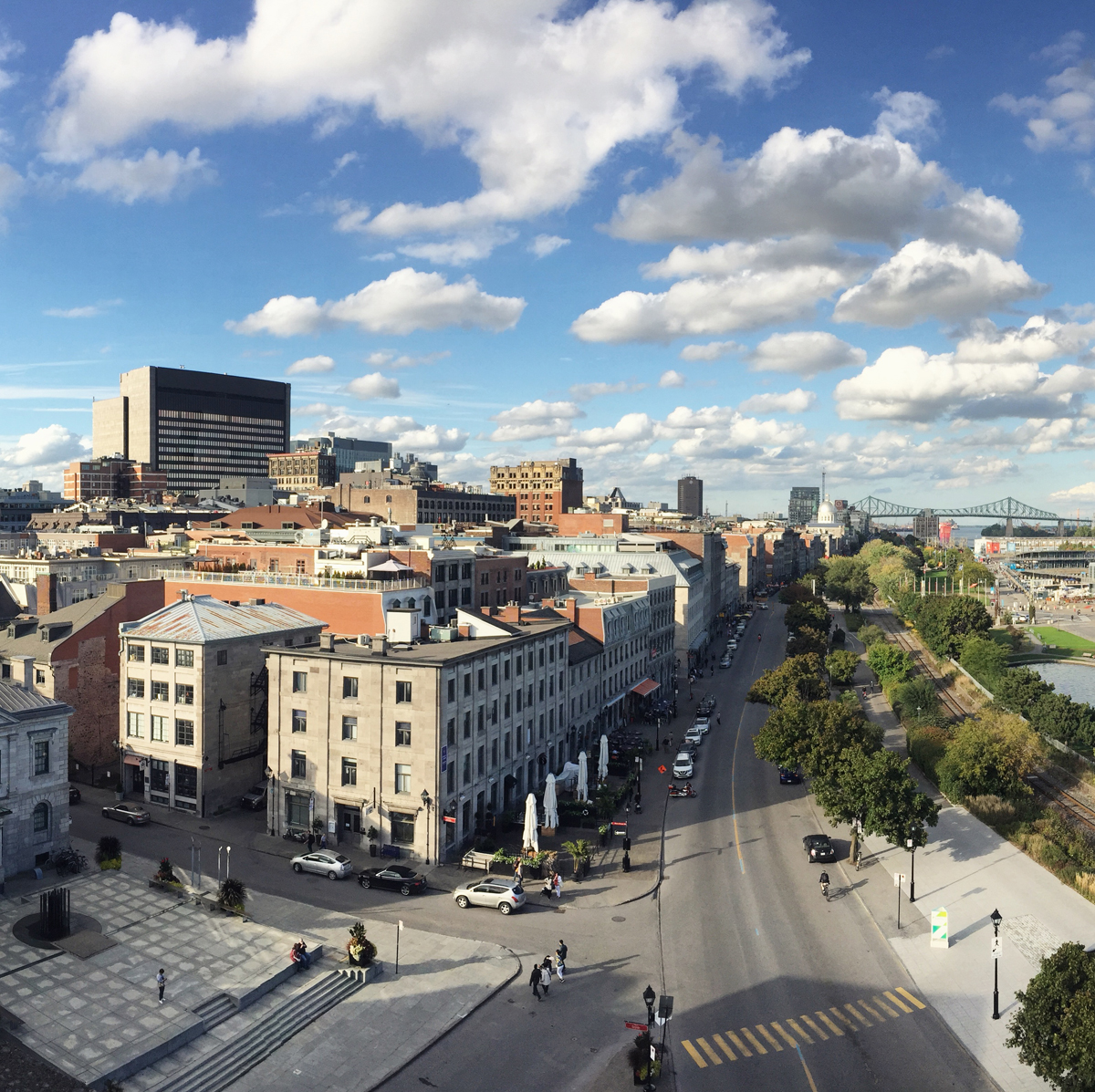 After a Chinatown sketch problem and review critiques in Hacin's office, the Hacin-RWU team headed to Montreal to begin the second part of their coursework. They visited the Canadian Centre for Architecture (CCA), the Museum of Archaeology, McGill University, and their two project sites in Old Montreal to gather inspiration, document, and analyze the urban setting.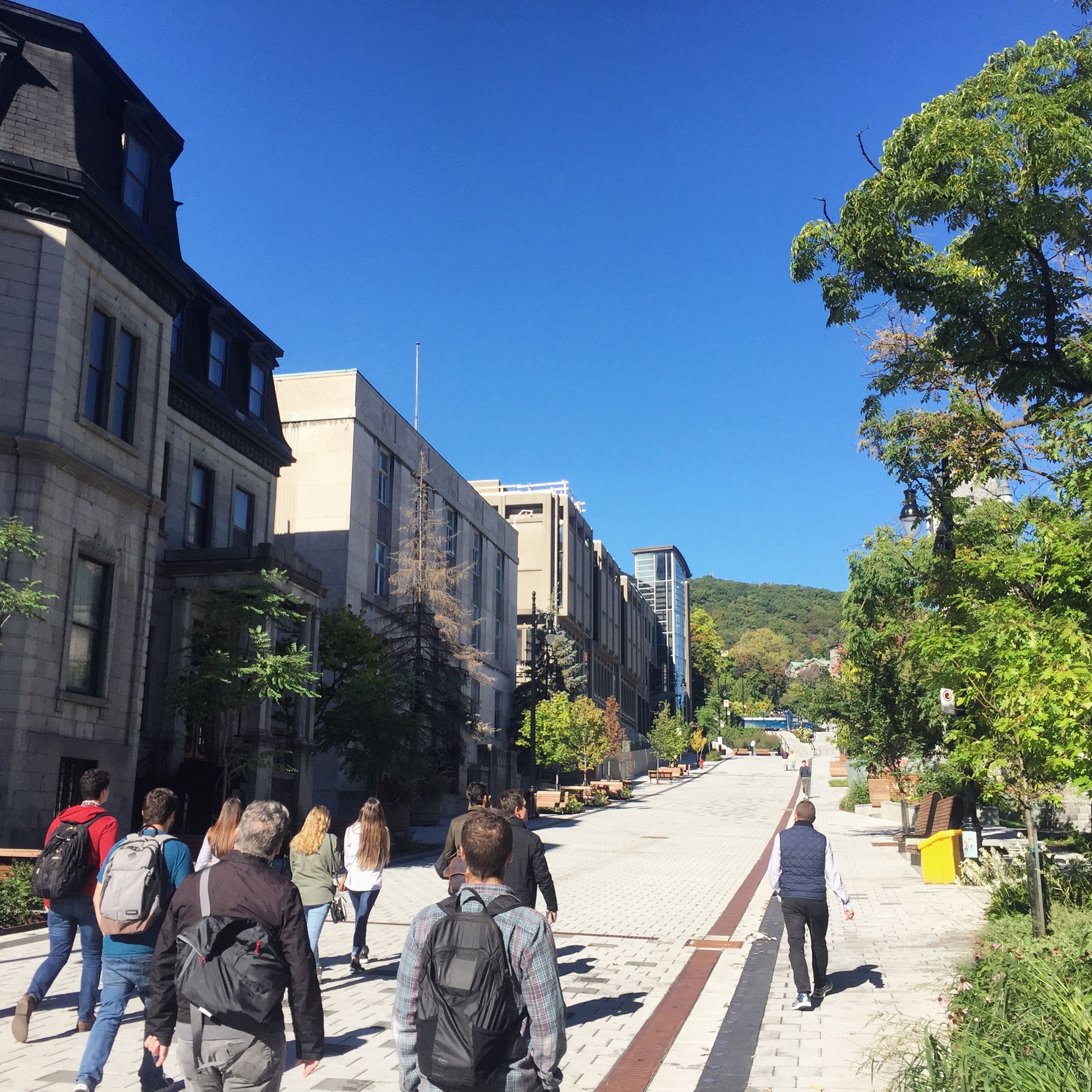 So far, it has been a fun, rewarding semester and Team Hacin looks forward to the remaining months with their RWU students. Stay tuned for more details about our involvement with this program, including an upcoming exhibition entitled "4 Projects, 25 Ideas for Practice" that will run from October 23 to November 30 and a lecture on October 23 on campus.