News
March 17, 2020
Hacin and COVID-19: A Note To Our Clients and Community
//php $catname; ?>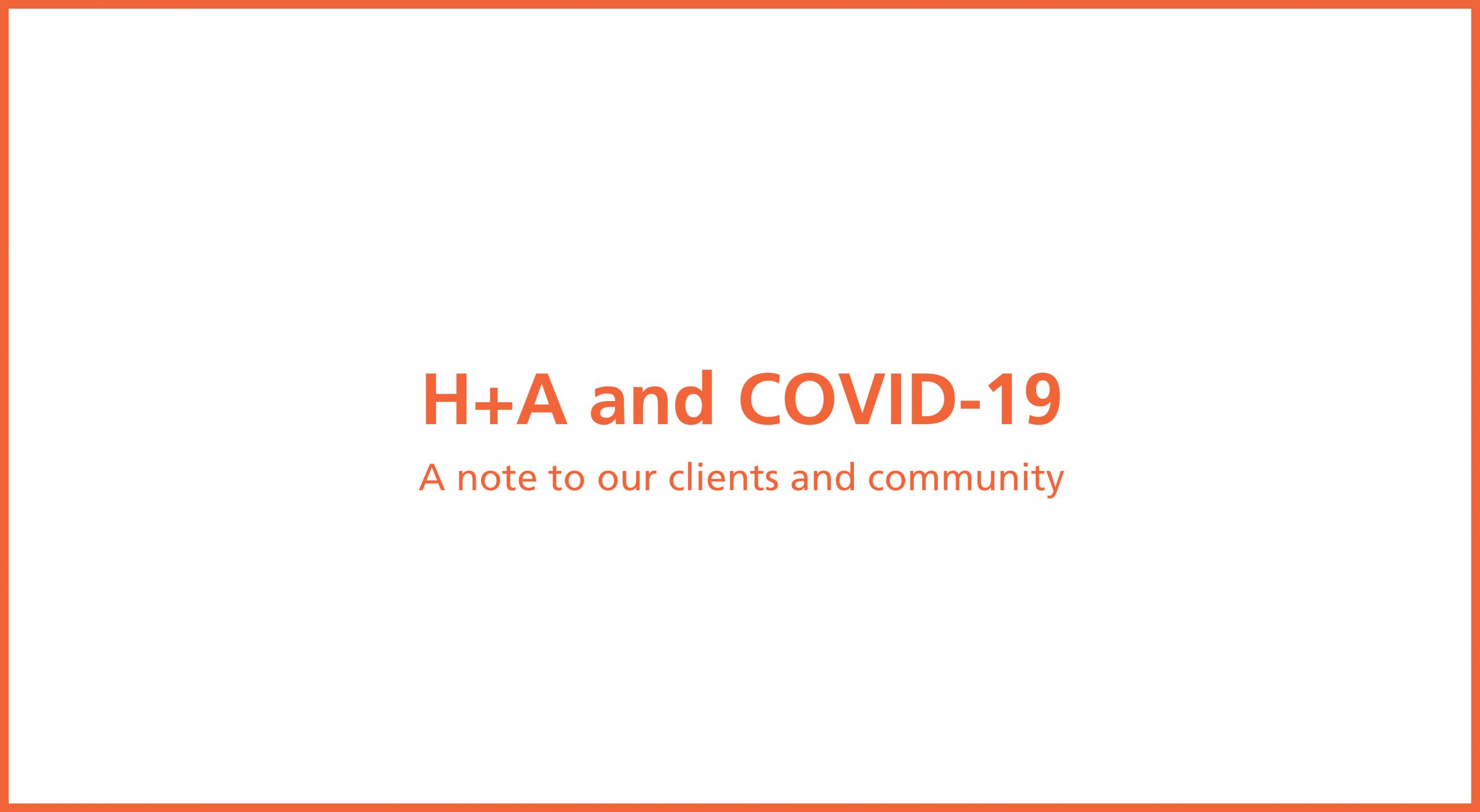 To our clients, colleagues and friends:
During these uncertain and unprecedented times regarding the Coronavirus (COVID-19) pandemic, all of us at Hacin are committed to the health and well-being of our staff, clients, colleagues and, most importantly, the larger community.
In response to Governor Baker's emergency order, we have closed our studio to employees and clients until at least Monday, May 18th. In the interim, Hacin has implemented a work-from-home policy for our employees in addition to adhering to the strict guidelines established by local, State, and Federal authorities. These include 'social distancing,' restrictions on travel and travelers, forgoing attendance at all meetings and events, and rigorously implementing all applicable hygiene protocols. We will be asking the same of all of our clients, colleagues, consultants, and collaborators. For this period of time, the office will not host in-person meetings, and will only be open to staff for necessary visits to collect or access work materials.
Our remote work technologies allow us to continue servicing most of our clients' needs remotely, and we do not anticipate any significant disruption in our abilities to provide the highest levels of professional service during this national emergency. Individual project managers will keep in close touch with clients and consultants around any circumstances that may involve short-term delays. I am very proud of our entire team's response and commitment thus far, recognizing that solving problems for our clients is what we do, even if those problems are completely unexpected.
We will be cancelling or postponing any in-person meetings until at least May 18th, while also proposing alternative meeting options. Deliveries will require advance planning for pick-ups and drop-offs. Please contact the appropriate team member to make any necessary arrangements or with any questions about our specific policies. Thank you for your flexibility.
We all recognize the enormous importance of staying safe while doing everything we can to keep the local economy steady, including supporting our friends in the travel and hospitality business, parents working at home while taking care of their children, and all of the many others who will be adversely impacted by the necessary measures we must all take to protect our community, our medical workers and infrastructure, and especially those most vulnerable to the virus.
Thank you for your understanding and support. We look forward to moving beyond this crisis as quickly as possible.
We will provide you with updates as necessary.
Stay healthy and safe,
David Hacin and Team Hacin