News
February 20, 2014
Design Ideas Hacin Loves: Machine Age + Philips HUE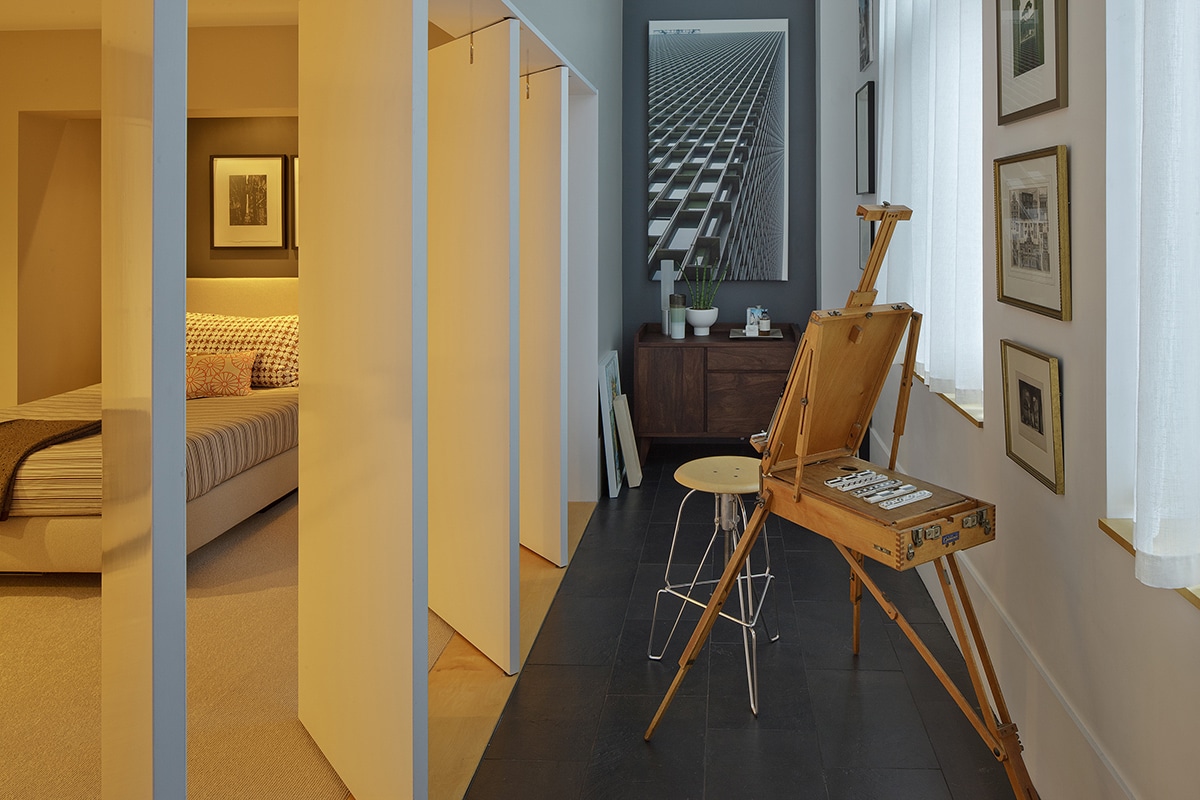 We're fans of Mid-century design here at Hacin. From the Bertoia chairs at the Newport Firehouse Residence to the George Nelson ball clock at Laconia, our designs and clients alike enjoy the classic details and timeless vintage appeal of Modernism's height. So, we often visit the folks at Machine Age in South Boston. Their collection of vintage pieces is the largest in New England, including seating, tables, case pieces, and some their most unique pieces, lighting.
Using vintage lighting in your home can be tricky, though. Older sockets don't always accept dimmers and turning your favorite reading light on and off can be cumbersome in Boston's older homes, most of which have fewer switches and inaccessible plugs. But Hacin President David Hacin has found a solution.
During the design of District Hall, the team worked closely with Philips Lighting, whose Andover, Massachusetts headquarters is less than a 30 minute drive north of Boston. Philips brought to District Hall their latest technology in LED lighting, allowing a spectacular array of color to the industrial interior and exterior of Boston's tech hub. But Philips also makes a more sensible product for the homeowner, too.
Philips hue are a a collection of full-spectrum LED bulbs that can be controlled from your smartphone or tablet. Now, when David comes home to his dog Oscar, each of his vintage lamps can welcome him home with a gentle glow at the touch of a button. When he sits down to read, he can program his favorite read spot to give him a cool, focused light. There are so many opportunities, there's no excuse not to enjoy every lamp in your home.