News
March 28, 2019
Hacin to Head Redevelopment of Historic Roxbury Church
//php $catname; ?>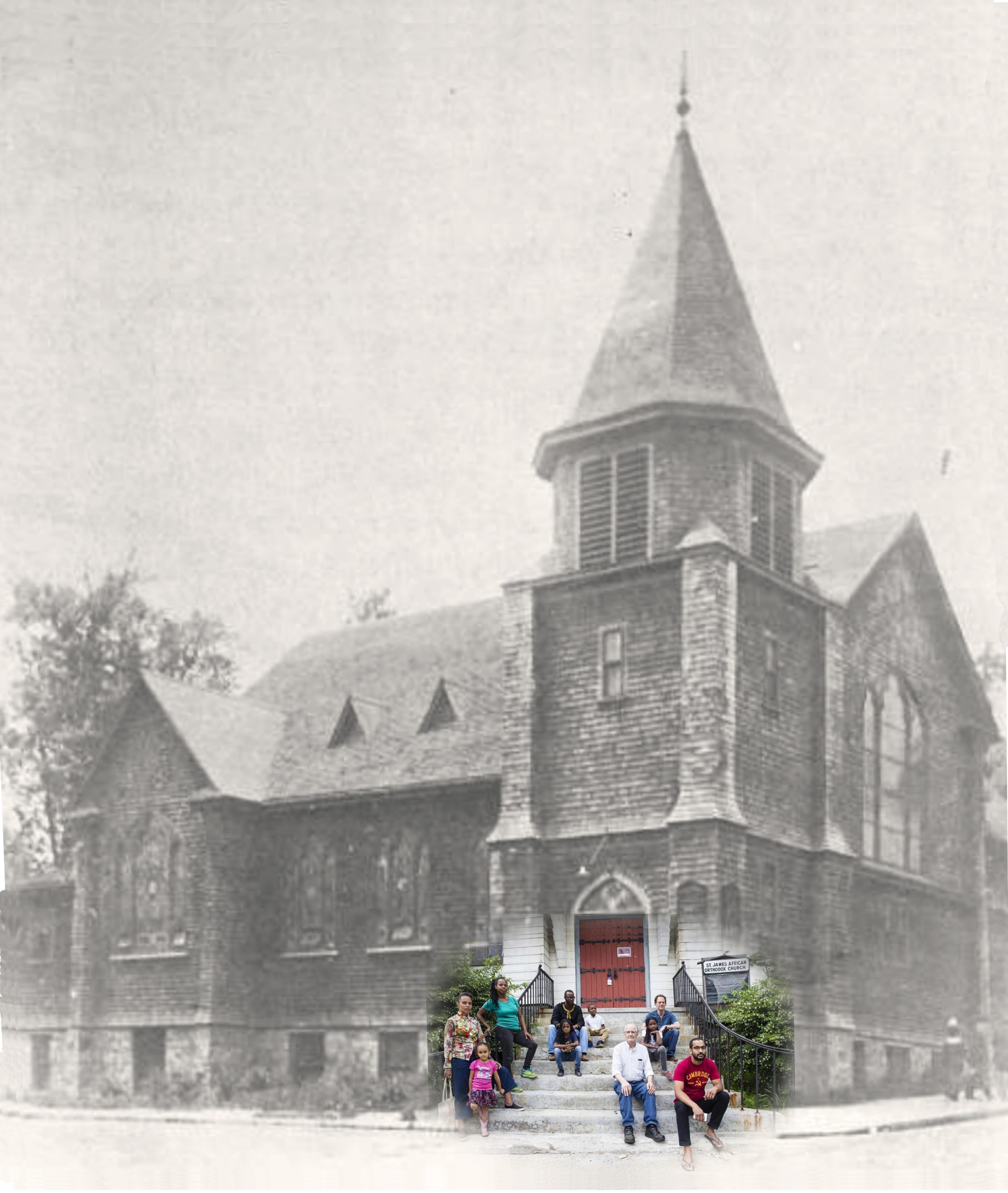 Historic Boston Incorporated (HBI) recently announced that Hacin will lead the redevelopment of the St. James African Orthodox Church in the Highland Park neighborhood of Roxbury. Located at 50 Cedar Street, the early 20th-century church was recently designated a landmark by the Boston Landmarks Commission.
The church building at 50 Cedar Street is considered the "Mother Church" by Evangelical Free Church of America. Built in 1910, it was formerly known as the Norwegian Evangelical Congregational Church and served as a centralized cultural connection for Norwegian immigrants and the broader Scandinavian community across New England. The church later converted religious functions to serve Boston's significant African American community in 1955, attracting a growing community of Caribbean immigrants. For 50 years, St. James African Orthodox Church fostered a dawning African American consciousness that contributed to the Civil Rights movement and the idea of African American autonomy. Overall, the church building has established itself as an ambassador of community organization, playing a vital role in the history of these two distinct immigrant communities on both a local and regional scale.
The 50 Cedar Street project involves the restoration and rehabilitation of the church building as well as the development of new residential units in the church's parking lot. David Hacin and Scott Thomson will lead the design team as it begins work on this exciting project for the Greater Roxbury community. We're thrilled to be working with HBI on a project that will shine a light on the historical significance of this structure as well as perpetuate its role as an unwavering beacon of community.
If you're a resident of Highland Park or a surrounding neighborhood, consider joining HBI at an upcoming community meeting. The next meeting is scheduled for Thursday, April 4th from 6 pm-8 pm at Putnam Chapel in Roxbury.