News
April 27, 2022
Hacin Members Present at Design Museum Week 2022
//php $catname; ?>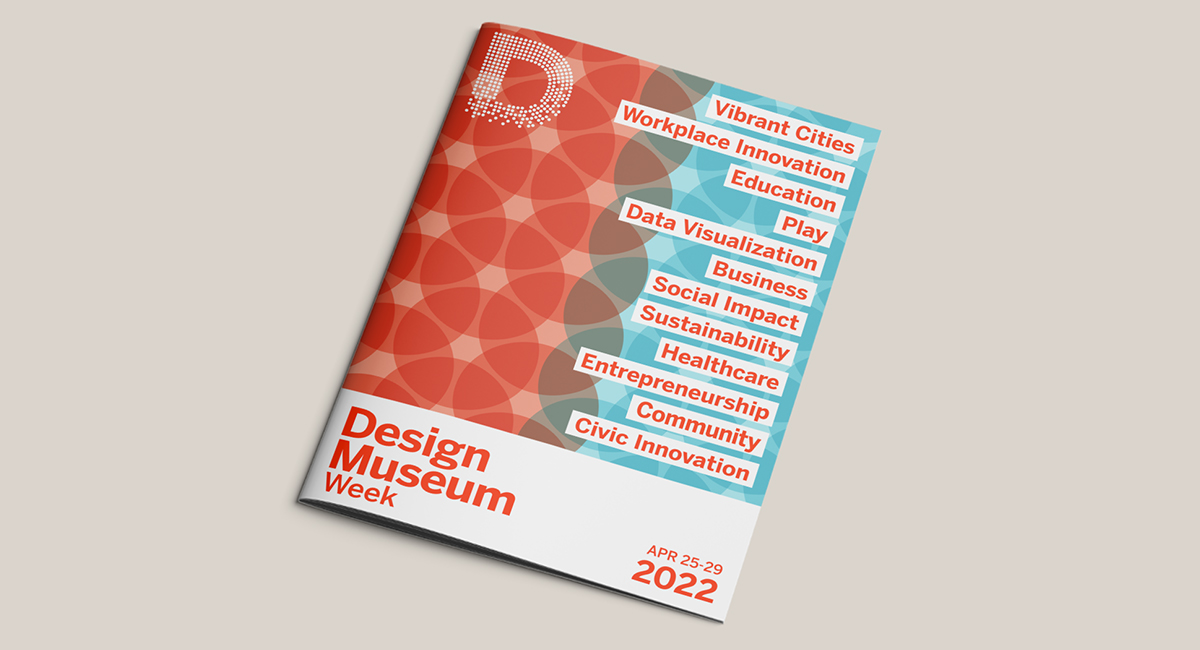 Team members Becky Pittore, Isabelle Carey, Jennifer Clapp, Sophie Mailhot, and Madeline Wright represented Hacin by presenting at Design Museum Week on Wednesday, April 27th, 2022. Their panel, entitled "Hybrid by Design: a Zoomed Out Approach to Networking and Connection", centered around navigating the workplace and fostering relationships in our increasingly hybrid world. Head to the link here to view the event video and read on to learn more about their goals for the panel.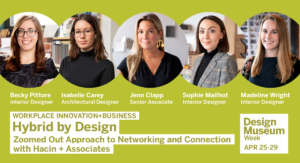 April 27th, 2:00-3:00 pm ET / 11:00 am-12:00 pm PT
This panel will discuss various ways of continuing to emphasize career development components such as these in the workplace, virtual or not, and how workplace leaders can support the onboarding of recent graduates with opportunities for network-building and career development, even as our world, and the design industry, continues to remain relatively hybrid (pandemic or not). This panel will include a short presentation and a Q&A session with several recent graduates currently working as designers with Hacin, an interdisciplinary design firm based in Boston's South End, as well as a member of Hacin's leadership team. Audience participation will be facilitated and encouraged to share ideas around the topics presented.