News
January 22, 2018
Hacin Named City's Best Design Studio, Boston Common Magazine
//php $catname; ?>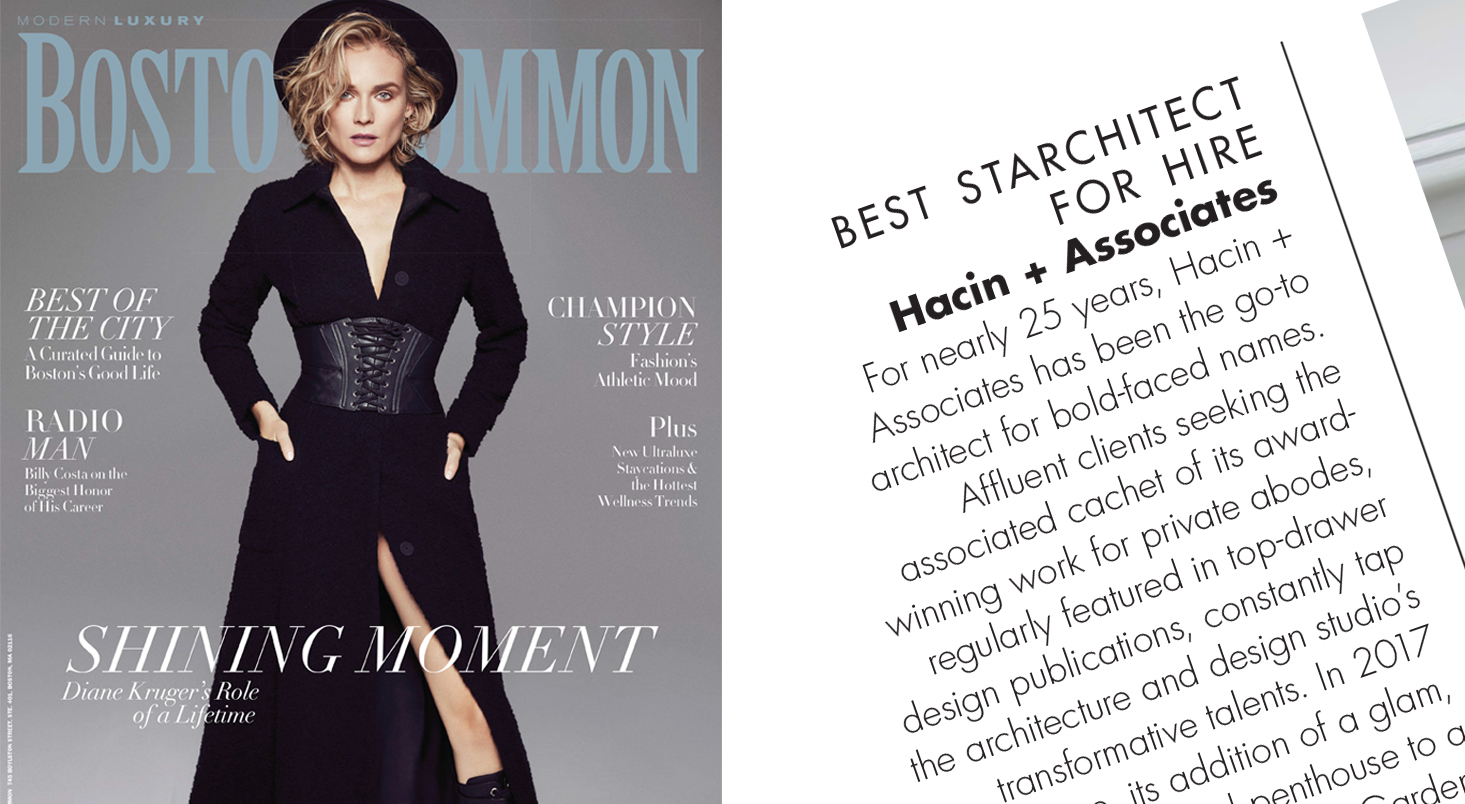 Boston Common Magazine's January 2018 issue features the "Best of the City: A curated guide to Boston's Good Life", citing the best luxury services and experiences that Boston has to offer. We were delighted to be the designer in the spotlight for this list, being named the city's best design studio – or to quote the publication directly – "Best Starchitect for Hire." We love their enthusiastic style and appreciate the generous praise:
"For nearly 25 years, Hacin has been the go-to architect for bold-faced names. Affluent clients seeking the associated cachet of its award-winning work for private abodes, regularly featured in top-drawer design publications, constantly tap the architecture and design studio's transformative talents. In 2017 alone, its addition of a glam glass-walled penthouse to landmark five-story Public Gardenside townhouse earned nods for design excellence from the Boston Society of Architects; Four51 Marlborough, its new luxury condo contribution to the Back Bay, received a Boston Preservation Alliance award for seamlessly finessing marvelously modern construction into a historic streetscape. From multimillion-dollar town houses on Beacon Hill to Tudors in Newton, Hacin is the A-list answer to 'Who'd you hire?'" – Boston Common Magazine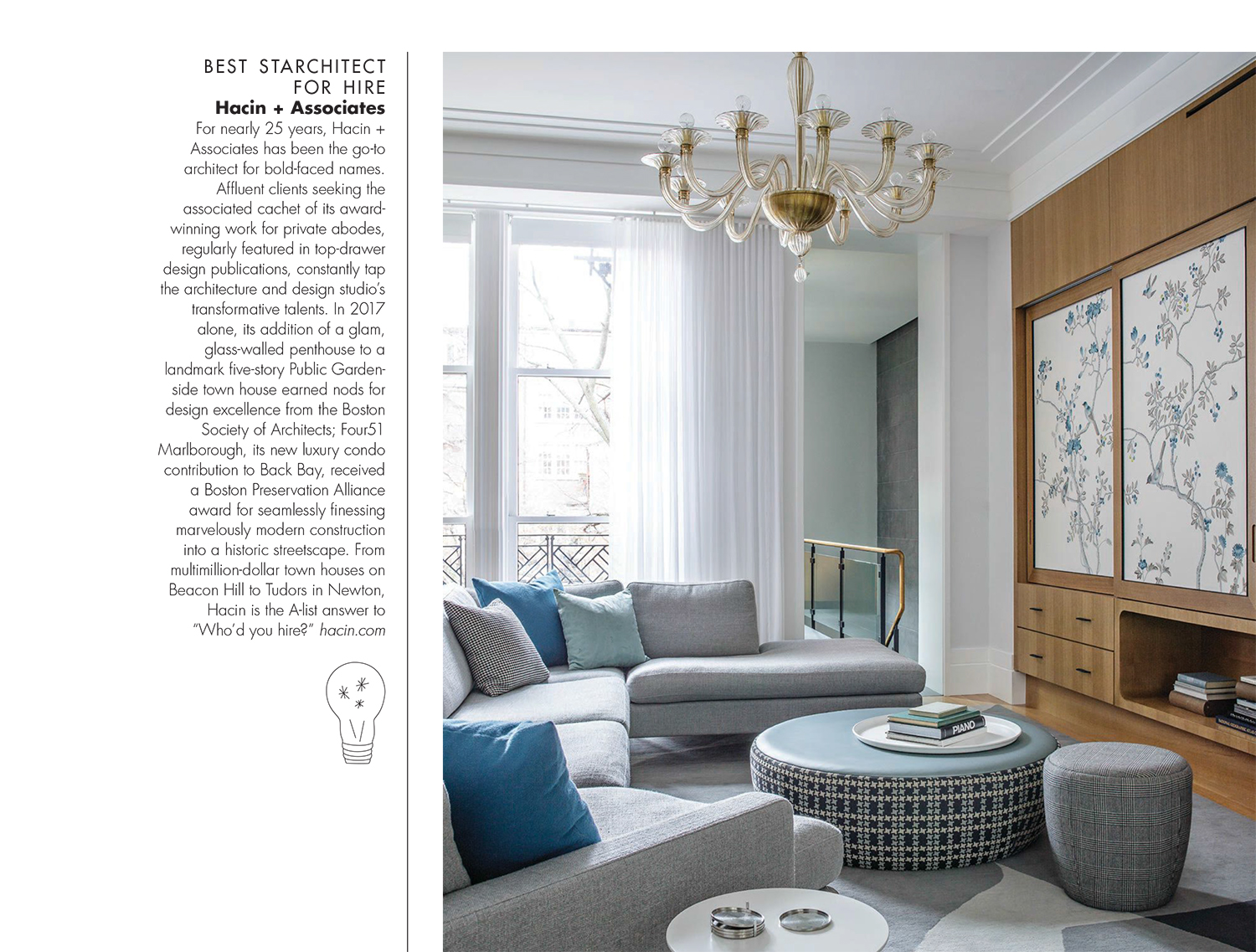 View the publication in full online.