News
January 27, 2022
Hacin Named RWU's Spring '22 Teaching Firm in Residence
//php $catname; ?>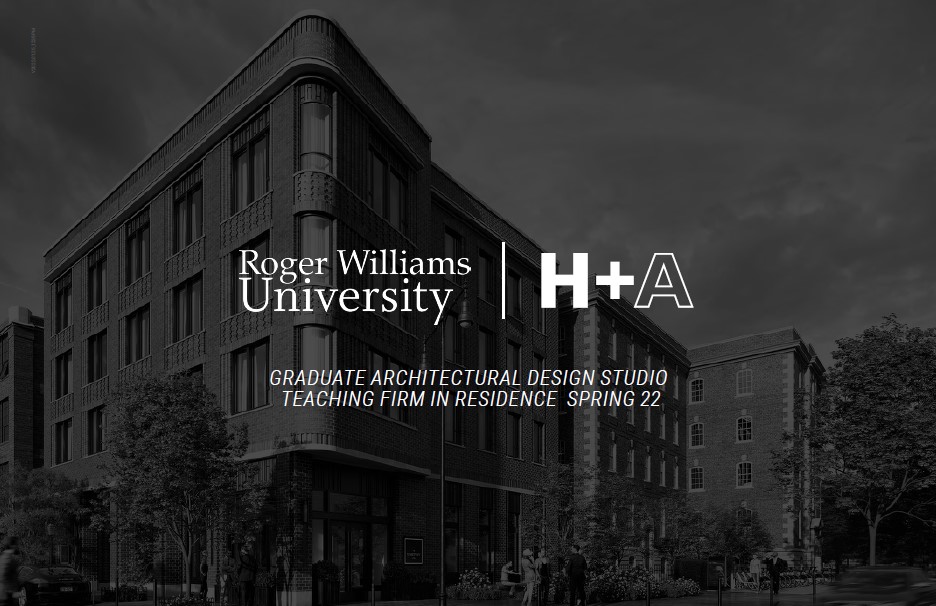 We are excited to announce that Hacin members will be instructing as Roger Williams University's Architecture Teaching Firm in Residence for Spring 2022. David Hacin FAIA, Matthew Manke, and Joshua Lentz AIA, LEED AP BD+C (RWU March '12) will be leading the semester-long graduate architectural design studio entitled "[re]Defining Context: Contemporary Interventions in a Historic City". This studio asks its students, "what is 'contextual design' and how can we think about how its evolution informs the practice of architecture today?" – a contemplative question for individuals who hope to enter the design field in the near future, as well as a question we ask ourselves at Hacin frequently.
Hacin had the privilege of previously participating in this program in Fall 2018 with a graduate seminar entitled "Re-Envisioning Heritage". Drawing upon the studio's 25 years of experience with the surgical procedure of building in a historic city like Boston and the sensitive navigation of strict city requirements, the students were tasked with engaging two contextually-sensitive structures in Boston's Chinatown and Montreal, Quebec.
This spring, the class will meet bi-weekly through May in a combination of virtual and in-person meetings, and will also engage additional Hacin employees in lectures and discussion. We are also excited to welcome the students to our offices in the South End neighborhood of Boston to tour the studio and and complete reviews in-person.
RWU's Teaching Firm in Residence program, through the School of Architecture, Art, and Historic Preservation, was established in 2007. The intention of the program is "to bring the highest quality educator practitioners to the School from the region, the country and abroad for semester long stays". It has engaged with architecture firms from around the East Coast and beyond and includes CBT Architects, Joeb Moore Partners Architects, and Perkins + Will as past participants.