News
April 8, 2022
Hacin Welcomes Three New Studio Members!
//php $catname; ?>
Hacin recently welcomed Crystal Montás, Daniel Zendejas, and Kim Boutwell to our South End studio as additions to our architecture and interior design practices. We are excited to add these talented individuals to our firm and they are already proving themselves as valuable team members on current residential and commercial Hacin projects. Read on to learn more about Crystal, Daniel, and Kim!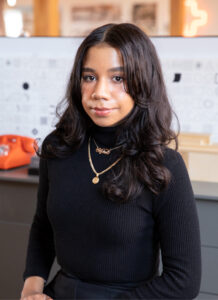 Crystal joins Hacin with project experience in workplace, life sciences, and commercial work. She received her Bachelor of Science in Architecture and Master of Architecture from Wentworth Institute of Technology. Crystal's education and life-long passion for illustrative art have shaped her strong belief that spaces have a poetic nature and should be sensorial experiences. Her consideration of design as an experience makes her even more aware of the client's point of view. Crystal finds enjoyment in many creative endeavors, so when she isn't designing the next interior improvement for her home or hunting for antiques with her partner, she can be found painting with her pet cockatiel singing to her gently.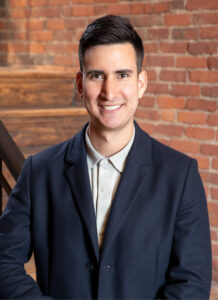 Daniel joined the team in March 2022. Originally from Mexico, he has lived, worked and studied in both Mexico and the U.S., in addition to spending a year abroad studying in Switzerland. Daniel received his Bachelors degree of Architecture with honors from the College of Architecture and Urban Studies at Virginia Tech in Blacksburg, VA. He received the opportunity to study a year abroad at the Accademia di Architettura di Mendrisio, founded by Mario Botta. While at the Accademia, he studied under the guidance of architects Giacomo Guidotti, Manuel Aires Mateus, and Francisco Aires Mateus. Upon graduation, Daniel moved to Nashville where he worked at Hastings Architecture on various mixed-use, academic, and multi-family residential projects. In 2021, he relocated to Boston and joined Sebastian Mariscal Studio where he participated on high-end residential projects both in Mexico and the U.S. Daniel brings his multi-cultural experiences as well as his passion for design and visual representation to the team. When he is not in the studio, Daniel can be found hiking with his dog, trying out the best food spots in town, attending concerts, or going on impromptu road trips.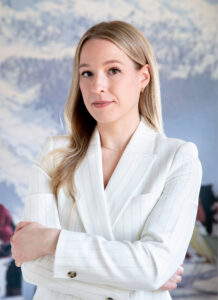 Kim joined Hacin in 2022 with commercial design expertise after spending 6+ years as senior interior designer and project manager at Baker Design Group Inc. With experience including commercial workplace, mixed-use, retail, higher education, and residential, Kim has a strong foundation as a designer and leader with a diversified creative, professional, and technical skill set. Kim's design approach is centered on concept development and cultivating a strong visual identity through all facets of the design, by careful curation of materials, lighting, furniture, and graphics that thoughtfully reflect the client's vision and tell their unique story. Kim received a Master of Arts in Interior Architecture from the New England School of Art and Design, and a Bachelor of Science in Marketing from Quinnipiac University. In 2016, Kim was named IIDA Emerging Leader of the Year and is currently pursuing her NCIDQ certification with completion this Spring. In her free time, Kim enjoys traveling to France with her partner Sean, dining out at local restaurants, scouring real estate listings for her dream home, and spending time with her spirited Cockapoo, Maxine.