News
June 14, 2018
Metropolis Magazine Features IDEO Cambridge
//php $catname; ?>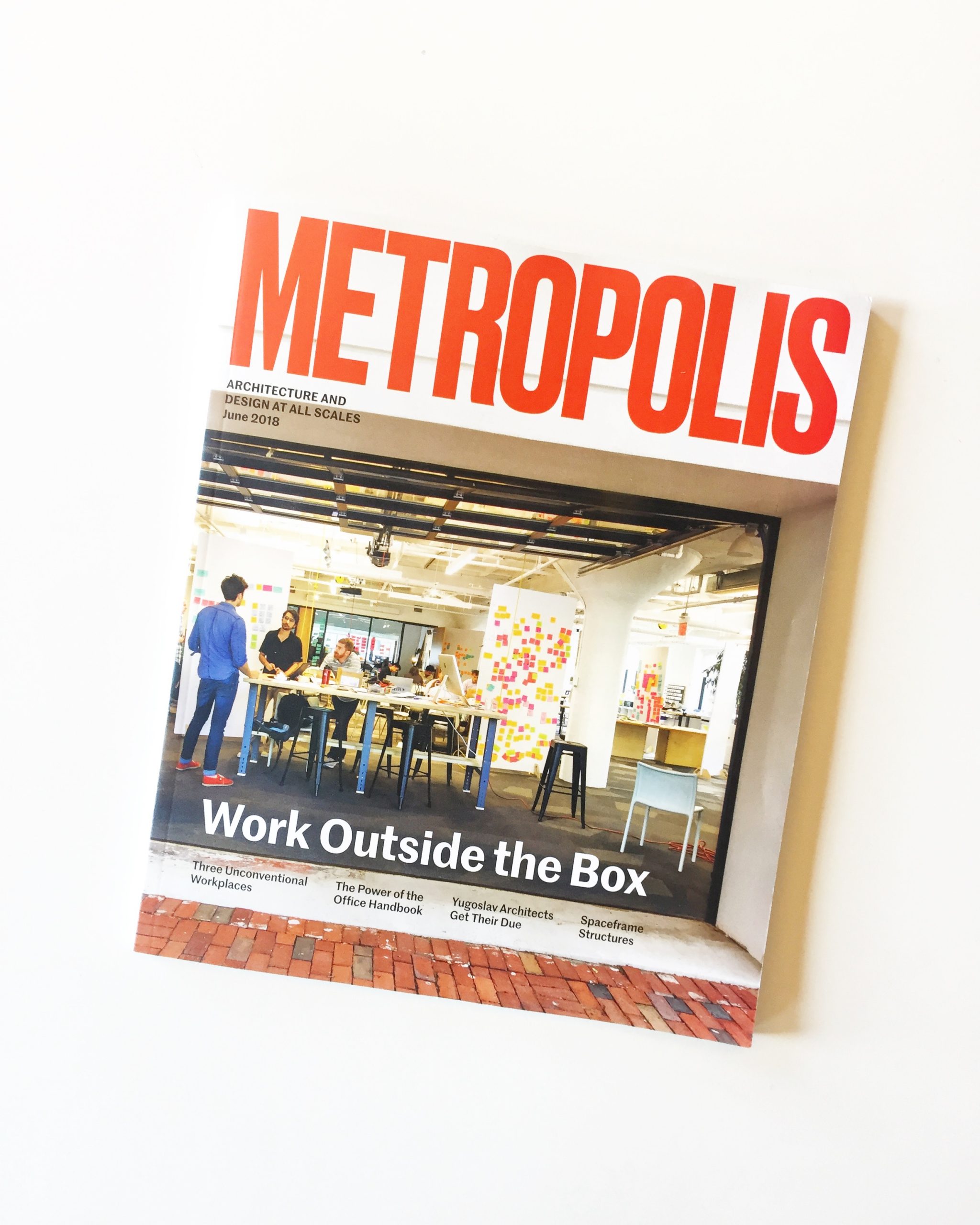 This month, our IIDA award-winning project, IDEO Cambridge, is the cover story of Metropolis. Back in 2007, Hacin worked with IDEO to design the company's former Cambridge office, so we were excited to have the opportunity to collaborate once again on their new headquarters located at 80 Prospect Street. Completed in 2017, the company's new, three-story space in a standalone building, formerly a 20th-century parking garage, required a full interior and exterior renovation. The project resulted in a larger, revitalized space built to foster IDEO's multidisciplinary work culture.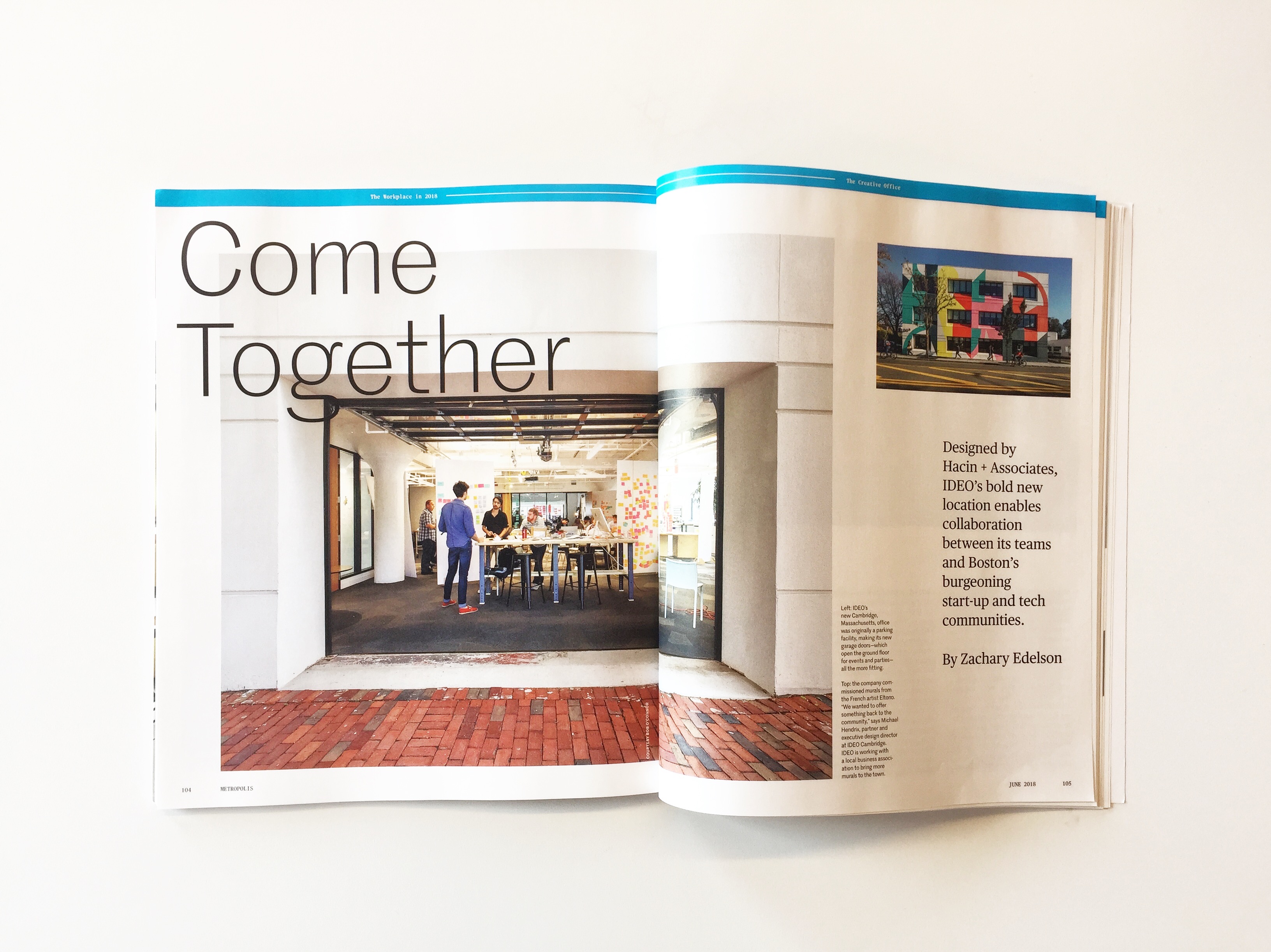 In addition to an expanded space, IDEO's relocation was intended to promote collaborative opportunities with members of the local academic, start-up and tech community. A variety of working spaces were created to offer flexibility for tailoring daily activity. Metropolis notes the CoLab space at the ground floor and its new garage doors as a strategic move that "supports IDEO's objective to build a creative office and plant an essential node in Cambridge's tech start-up community." David Hacin adds that the garage doors convey the idea that "this is a place that's part of the public realm," serving to differentiate the company's previous and current offices.
On the second floor, Metropolis names the office's 1,290-square-foot "café" kitchen as "the office's most essential social infrastructure for creative design." With its centralized location, Hacin designed the space to be a destination for employees to get together, host events, and more. Michael Hendrix, partner at IDEO and an executive design director at the Cambridge office, expresses his appreciation for this type of multifaceted space that encourages teamwork and camaraderie among coworkers. "Creatives are sensitive people, so trust has to be built in a lot of different ways," he says.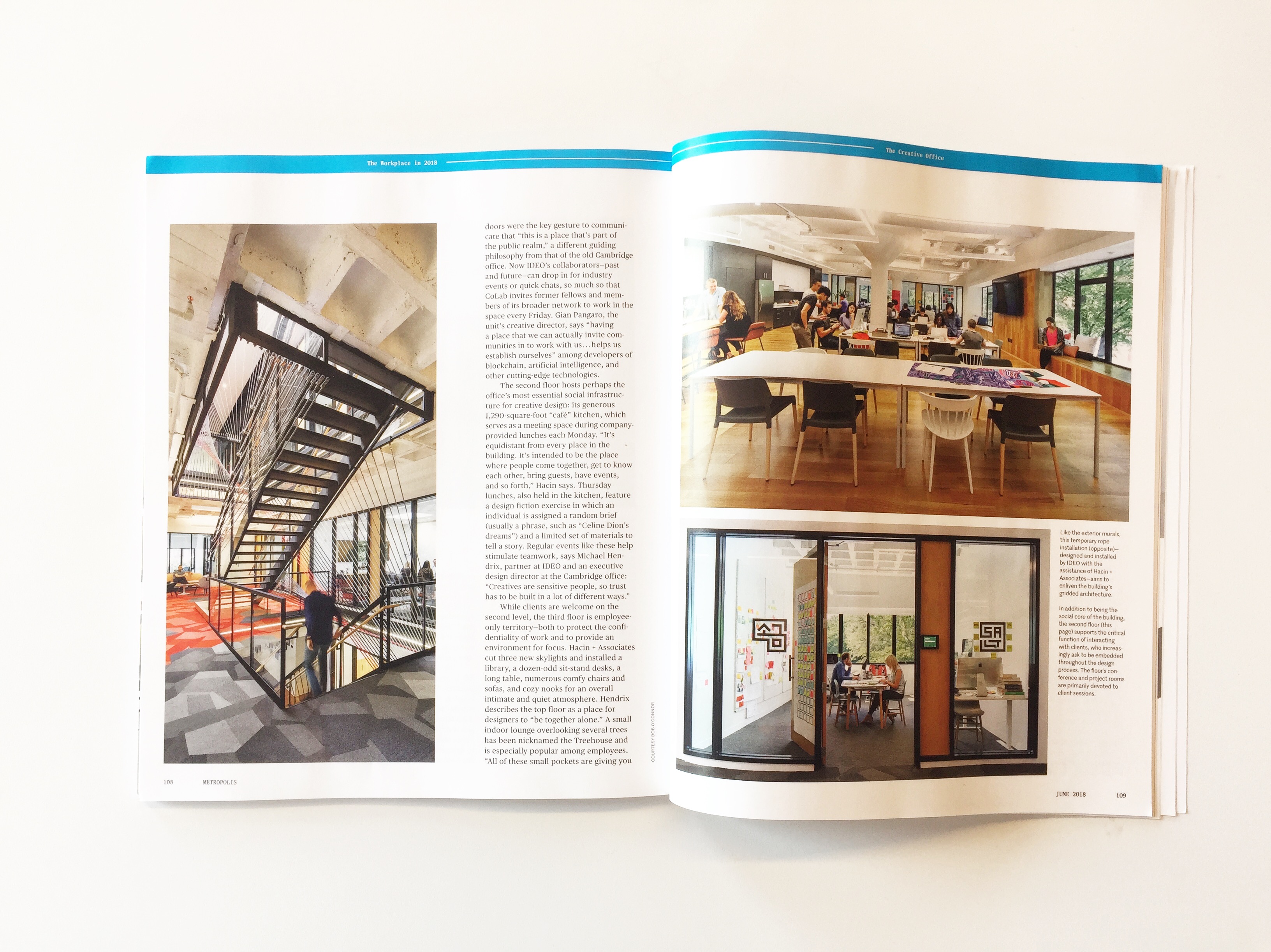 While the first two floors are welcome to clients, the third floor is employees-only. In addition to the sit-stand desks, library, and additional project team rooms, Metropolis calls out the "numerous comfy chairs and sofas, and cozy nooks for an overall intimate and quiet atmosphere," culminating in a fostering space for designers to, as Hendrix calls it, "be together alone."
The exterior renovation of the building was designed to be a canvas for art. IDEO commissioned murals from French artist Eltono "to offer something back to the community," says Hendrix.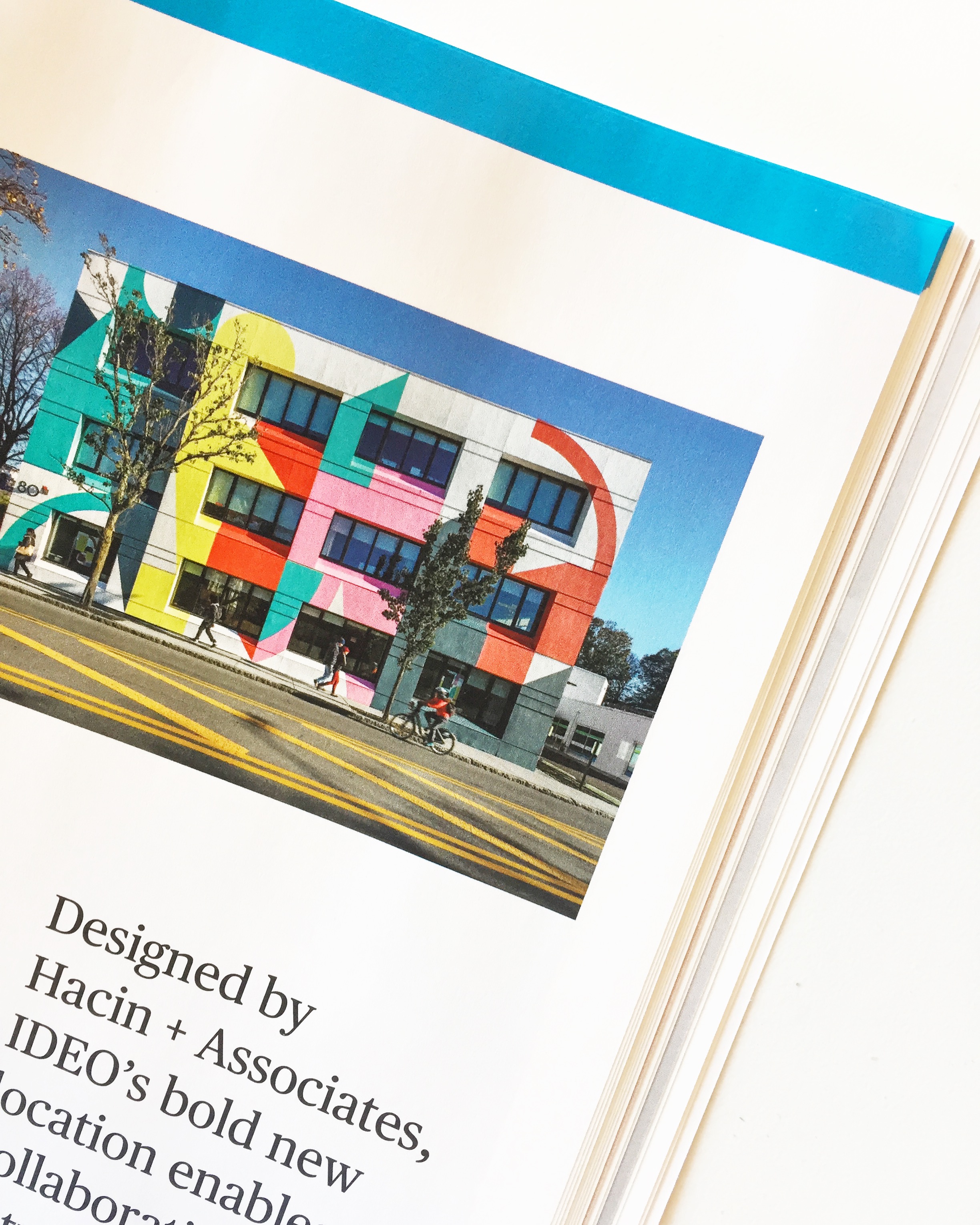 As a whole, Hacin and IDEO Cambridge agree that that the office "leverages its social spaces to cultivate a work culture that encourages employees to share ideas and offer critiques."
Special thanks to Zachary Edelson and the Metropolis team, and of course to our friends at IDEO Cambridge. Catch the full story on newsstands today!