News
June 6, 2017
IDEO Moves to Prospect Street!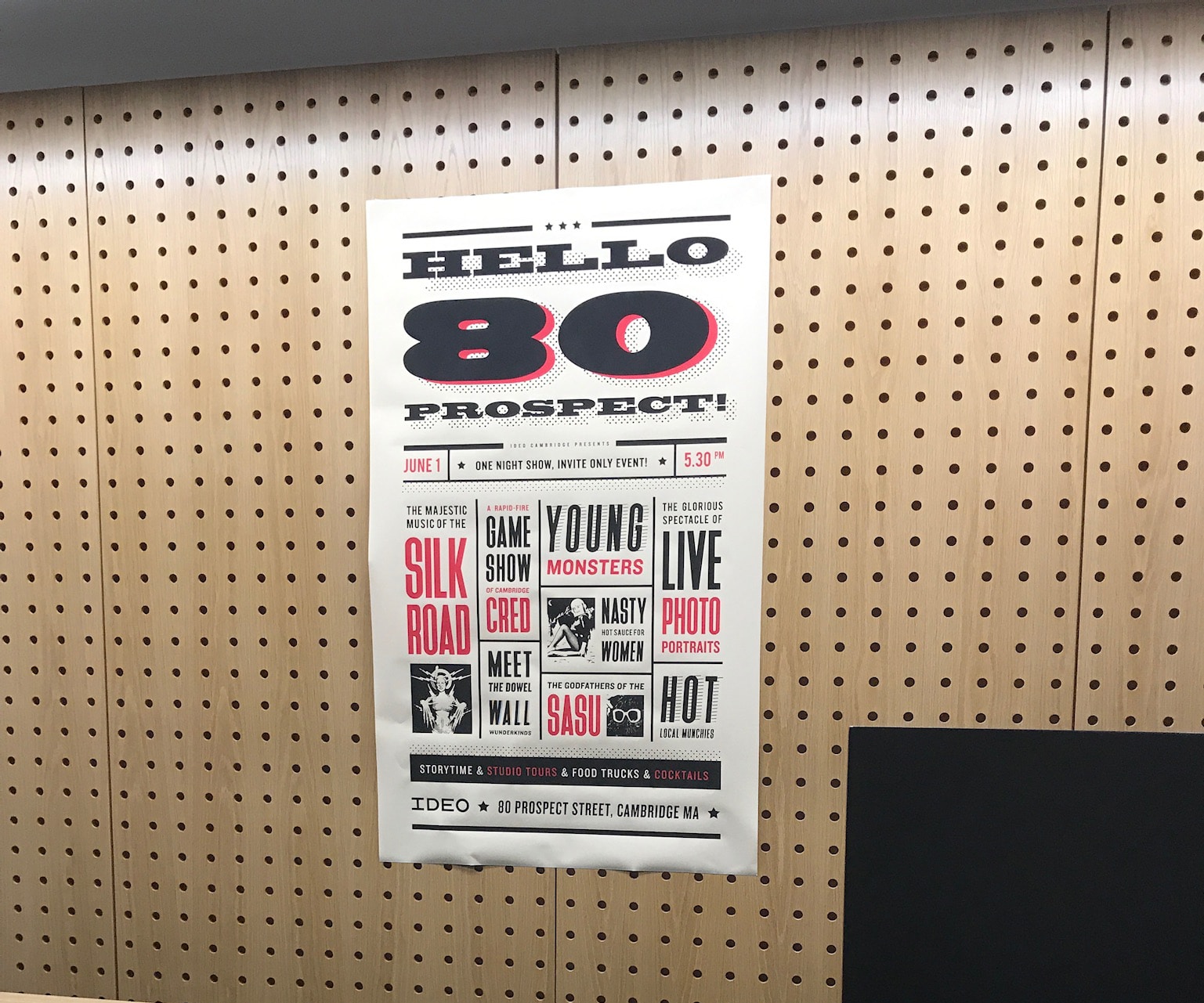 Hello 80 Prospect Street! On the 1st of June, IDEO opened its doors to the Cambridge community. To help celebrate the launch of their new building and studio, a collaborative design effort led by Hacin, IDEO organized an evening of storytelling, tours, great local food, and cocktails. David Hacin, David Tabenken, Darien Fortier, Rob Clocker[Project Architect], and Aimee Epstein Norton were all in attendance and enjoyed a private tour.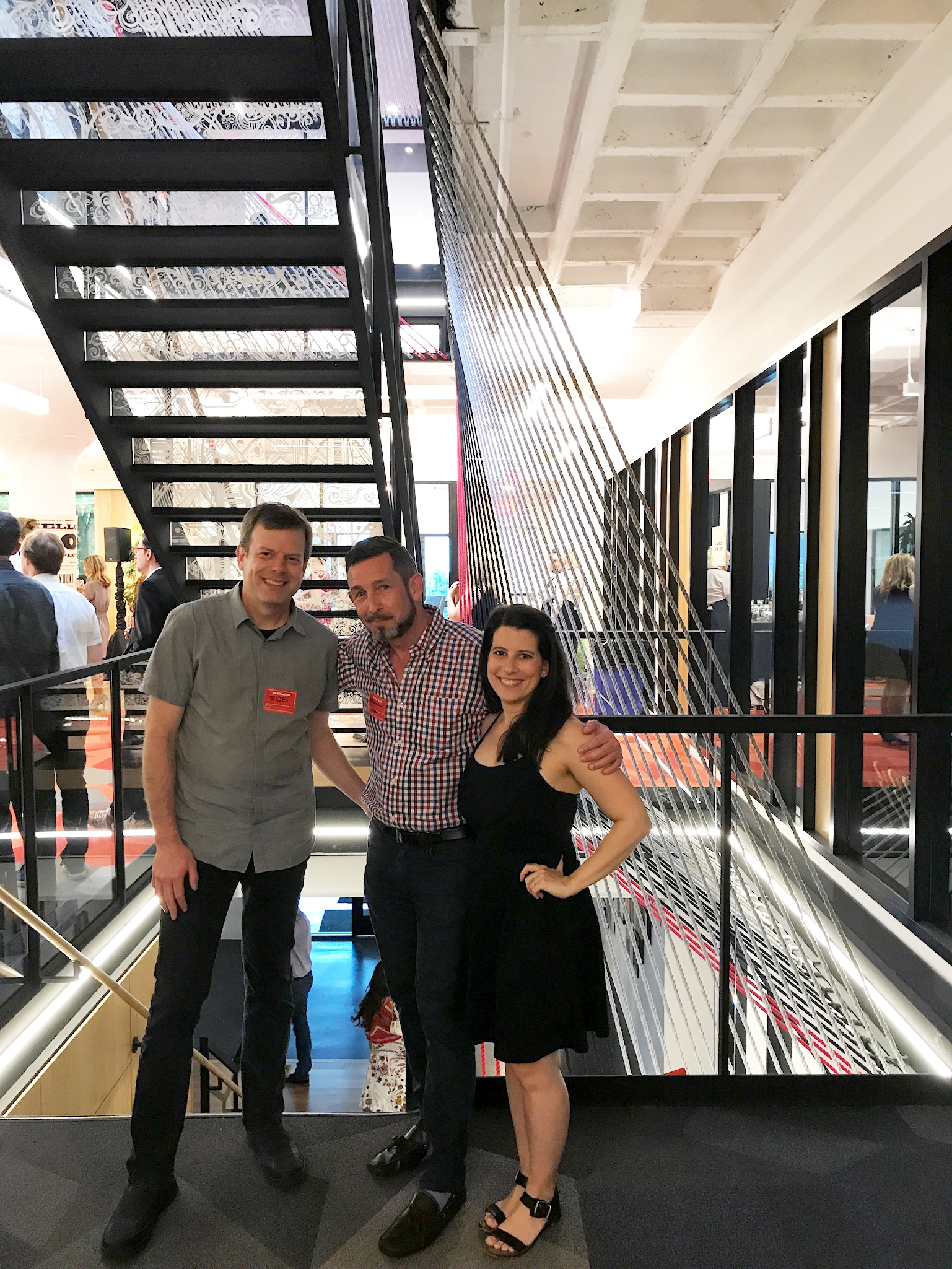 The space is a 3-story converted loft style studio in a renovated free standing building in Cambridge's Central Square neighborhood, strategically conceived to be an active and flexible environment that accommodates a variety of public, collaborative, and studio based activities. Moving between floors, guests were able to take note of a special artistic collaboration between IDEO and Hacin: strands of black, grey, and red rope make a dynamic installation that twists and extends along the staircase railings and leads you through and up the vertical space. At the ground level, the open garage doors welcomed guests into indoor and outdoor spaces where they could find a variety of food trucks and drinks.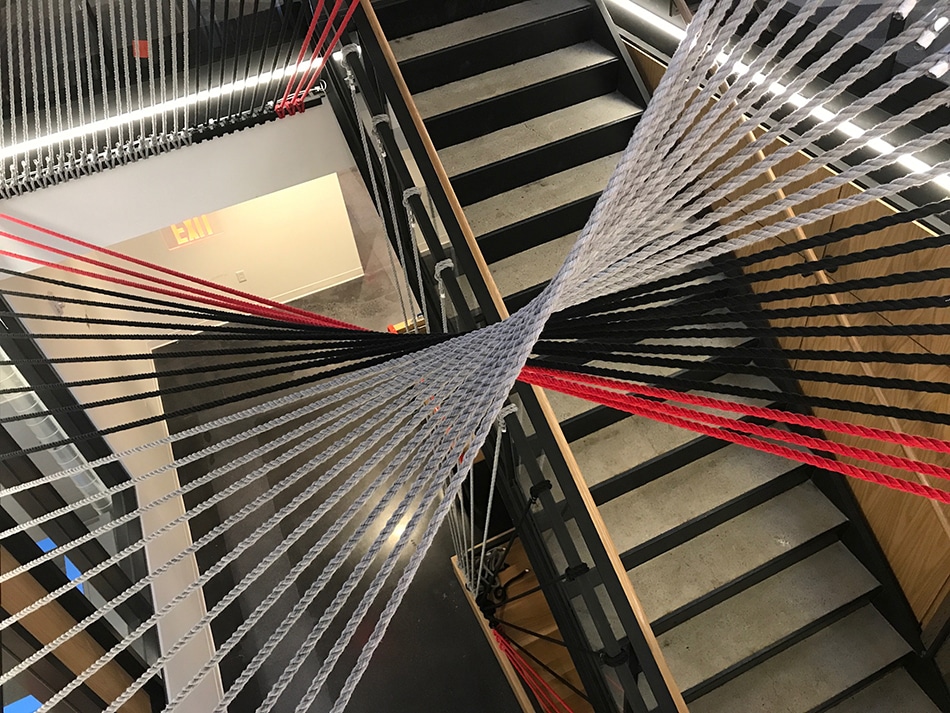 When the clock struck 7, attendees were guided upstairs to the café for a variety show full of homegrown anecdotes, music, and a quizzical game show. IDEO's event benefited from a beautiful evening [one of the few we have had lately] and went off without a hitch, and the new studio was the perfect backdrop for an atmosphere that was open, lively, and creative.