News
March 30, 2017
Our New Interior Designer: Meet Dorothy Deák!
//php $catname; ?>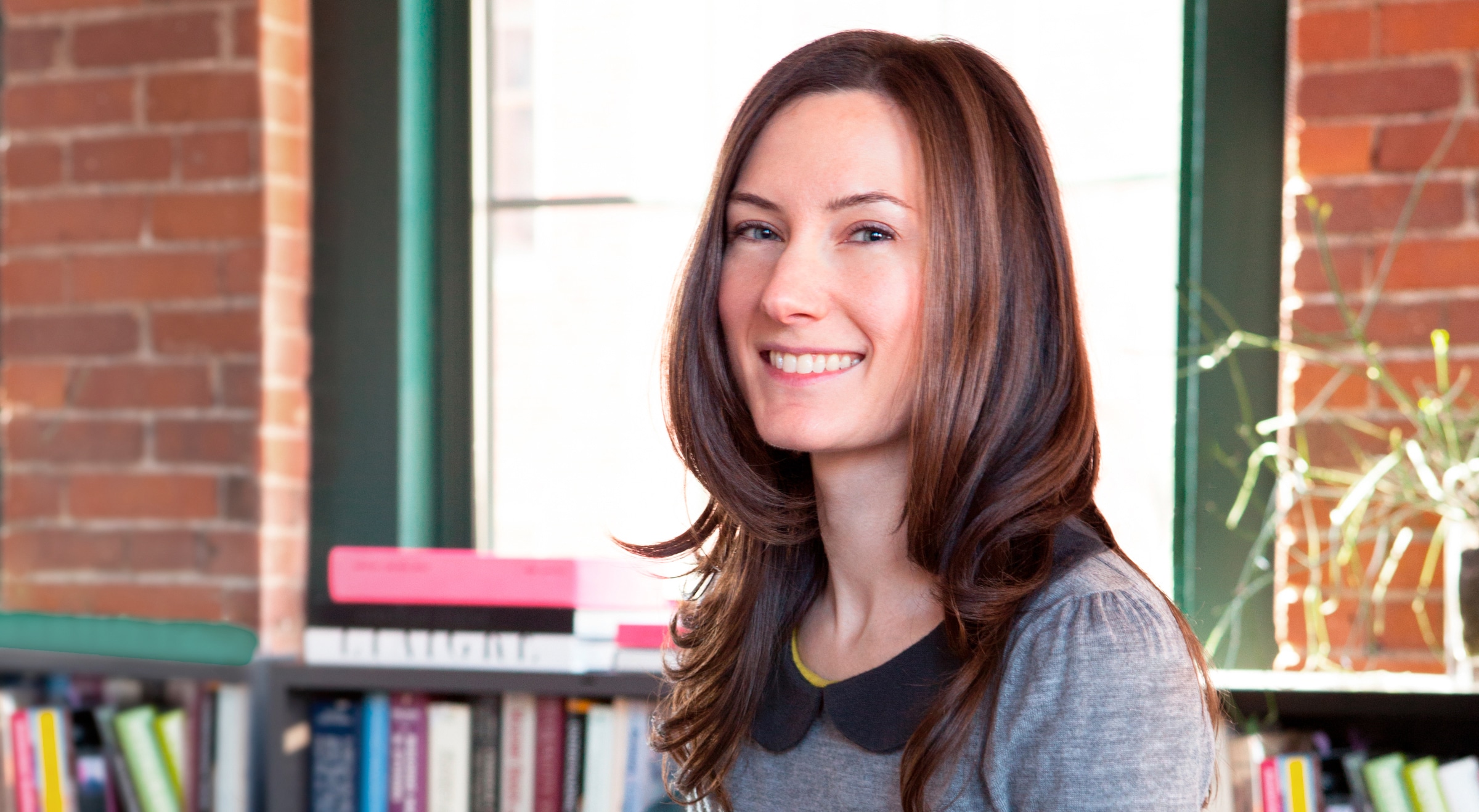 We have a new designer in the studio! We welcomed Dorothy Deák to Hacin earlier this year and she brings years of expertise in commercial interior design to the team. We're always excited to have new talent on Team Hacin and especially enjoy getting to know our new designers better. Here are a few things to know about Dorothy:
Her last name is Deák – a surname with Hungarian origins (and sometimes also spelled 'de Ak') – and it's pronounced "day-ack", but not "deek"!
She earned her Masters Degree in Interior Design from the Boston Architectural College after completing undergraduate studies in Art History and French language and literature at Brandeis University.
She is a musical talent as well and was the concert master violinist of the Brandeis University orchestra during her undergraduate years.
Previously a senior designer at ADD Inc and Stantec, her projects include the award-winning Tree House Student Residence at the Massachusetts College of Art and Design, and nine stories of administrative offices in I.M. Pei's iconic tower at 177 Huntington Avenue for Northeastern University.
Outside of work, Dorothy enjoys sharing her passion for museums and travel with her husband and two children. And while she loves modern design, one of her favorite interior spaces in Boston is the historic Italian courtyard of the Isabella Stewart Gardner Museum.
One of her favorite savory indulgences is spicy smoked kielbasas from the motherland (Hungary).
Her love of design began with her job as a freshman at the Brandeis University slide library. There, she spent her time in the projection booth showing slides of architectural images to classmates studying architecture and art history. Inspired by the imagery, she was drawn to pursue a career in interior design.
Luckily, her love of good design also led her to us years later, and we're so glad it did. We hope you get a chance to meet Dorothy yourself!