News
October 11, 2013
House of Curiosities: Designer Jenn Clapp featured in Boston Home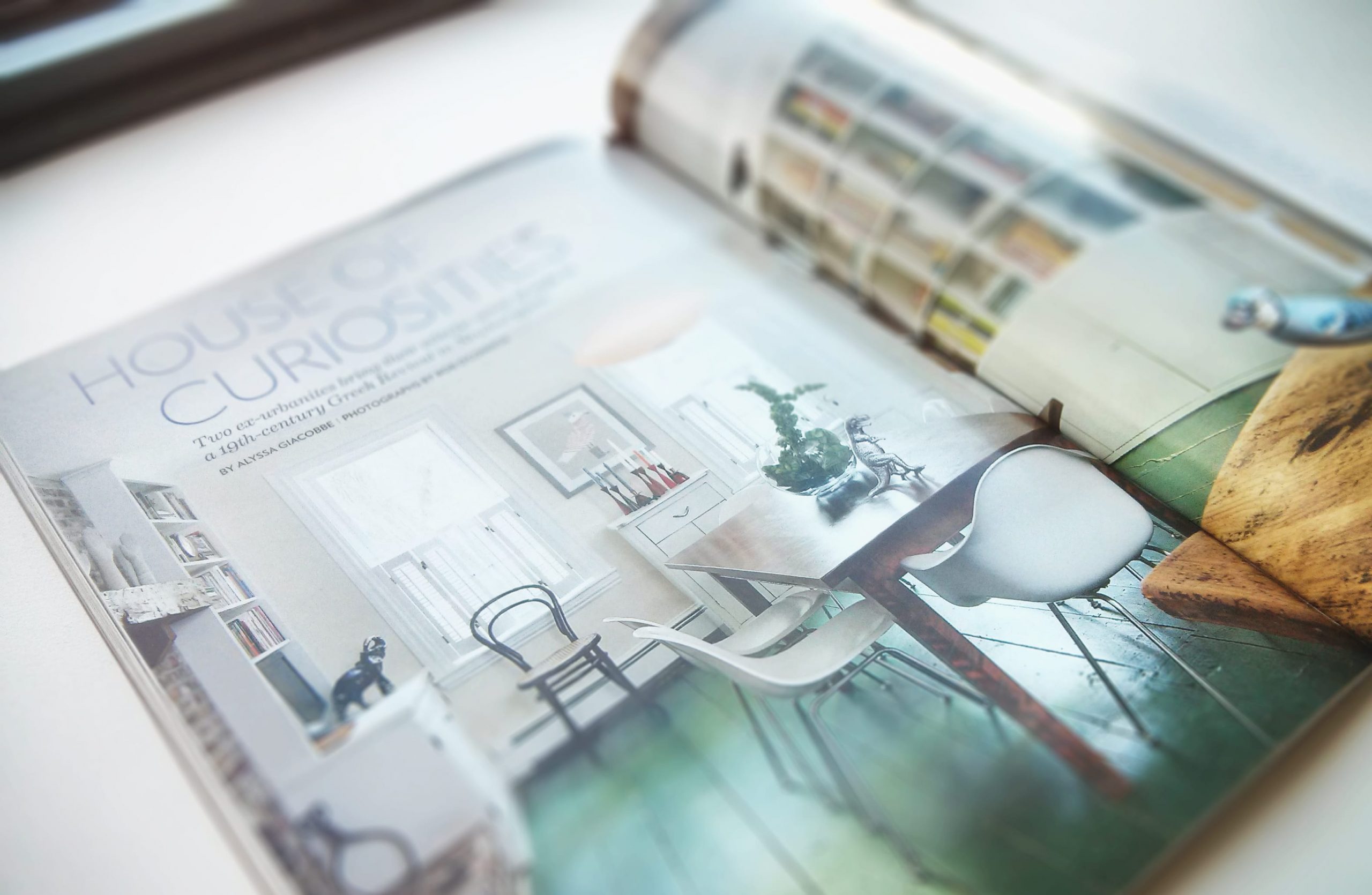 We are very pleased to announce that the home of Hacin designer Jenn Clapp is featured in the fall issue of Boston Home, available on magazine stands throughout the city and online at Boston Magazine. In a full 8 page feature showcasing Jenn and husband Gregg Clapp's eclectic home, author Alyssa Giacobbe and photographer Bob O'Connor left no stone unturned and showcased numerous unexpected details, from the bold green floor in the kitchen to the crab door-knocker on the front door.
"One of the most important things I thought about when designing was how I could honor the original house and some of its traditional elements, but also take into consideration my love of a modern aesthetic," Jenn says. "As I've renovated, I've tried hard to strike a balance. Luckily, I'm a big proponent of living in an environment that doesn't feel too precious."
Needless to say, Jenn is a talented designer, with an incredible eye for detail and a sophisticated palette. You can read the entire article online, or pick up a copy of Boston Home for yourself. But before you do, check out some of the great shots they didn't have room for, below.