News
January 7, 2022
New Hacin Team Members: Katie + Isabelle!
//php $catname; ?>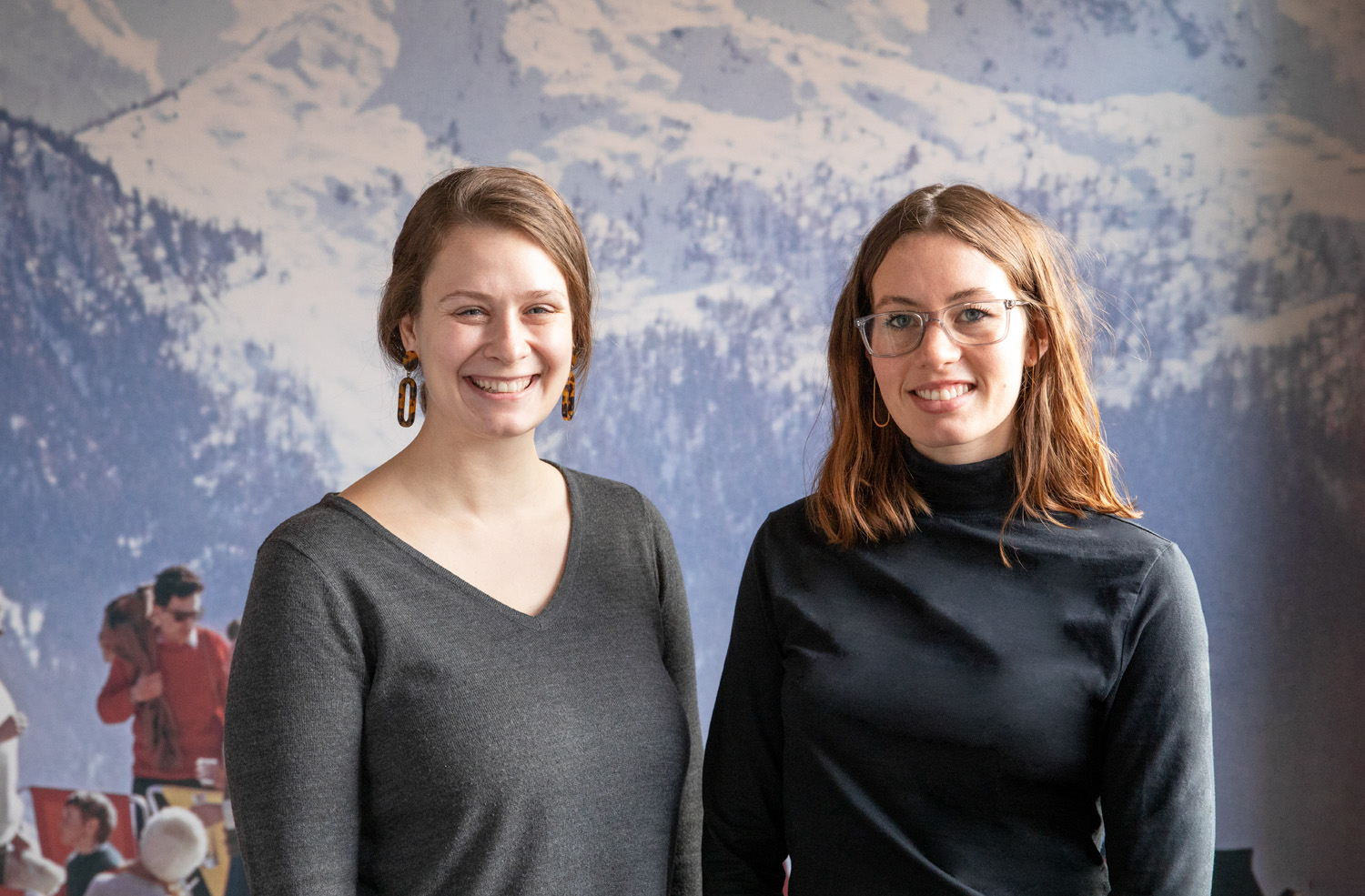 Hacin recently added two new team members to the studio- Katie Dayton as our new Marketing Coordinator and Isabelle Carey (Izzy, for short) as an Architectural Designer. Read on to learn a little bit more about the newest additions to Team Hacin and be sure to say hi if you see them around our studio!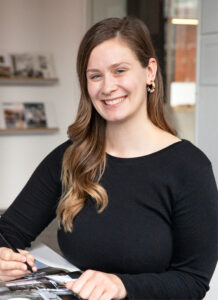 Katie joined Hacin in 2021 and is excited to merge her experience in marketing and communications with her love of the design world. She graduated from Western Michigan University Magna Cum Laude with a Bachelors degree in Graphic and Printing Sciences and minors in Communications and French. Post-graduation, she has spent time working in marketing, project management, and sales roles in the printing, contracting, and consumer packaged goods industries. The through line in her career thus far has always been the pursuit of creativity and she is passionate about working for companies that use originality and imagination to make the world a better place. She moved from Chicago to Massachusetts in 2018 and is a certified yoga instructor. In her free time, she enjoys painting, gardening, and exploring New England- the proximity to the ocean is still a novelty after spending her formative years in the Midwest.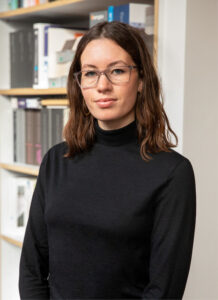 Isabelle joined Hacin in 2021 as an Architectural Designer. She graduated Cum Laude from Savannah College of Art and Design (SCAD) with a Bachelor of Fine Arts in Architecture and a minor in Interior Design. Studying abroad in Hong Kong for 2.5 months in Spring of 2017 was a highlight in her academic career. Izzy has gained design experience in residential design with firms along the East Coast. From a young age, she remembers playing in between framed stud walls, Sunday site visits, and drawing on scraps of Arch D test prints alongside her father, a residential architect, in her hometown of Westerly, Rhode Island. Izzy's goal to connect, reinterpret, and enhance surrounding urban environments and communities through sustainable and socially responsible design encourages her to face each new challenge head on. Outside of the studio, Izzy can be found on a distance run, walk, or hike while visiting friends and family across the country and in the UK. She enjoys cooking and baking for her and her partner amid dabbling in small tactile projects such as gardening, stitching, or restoring/upholstering furniture.