News
May 13, 2021
Placemaking in Allston: Inhabitat Highlights 83 Gardner Street
//php $catname; ?>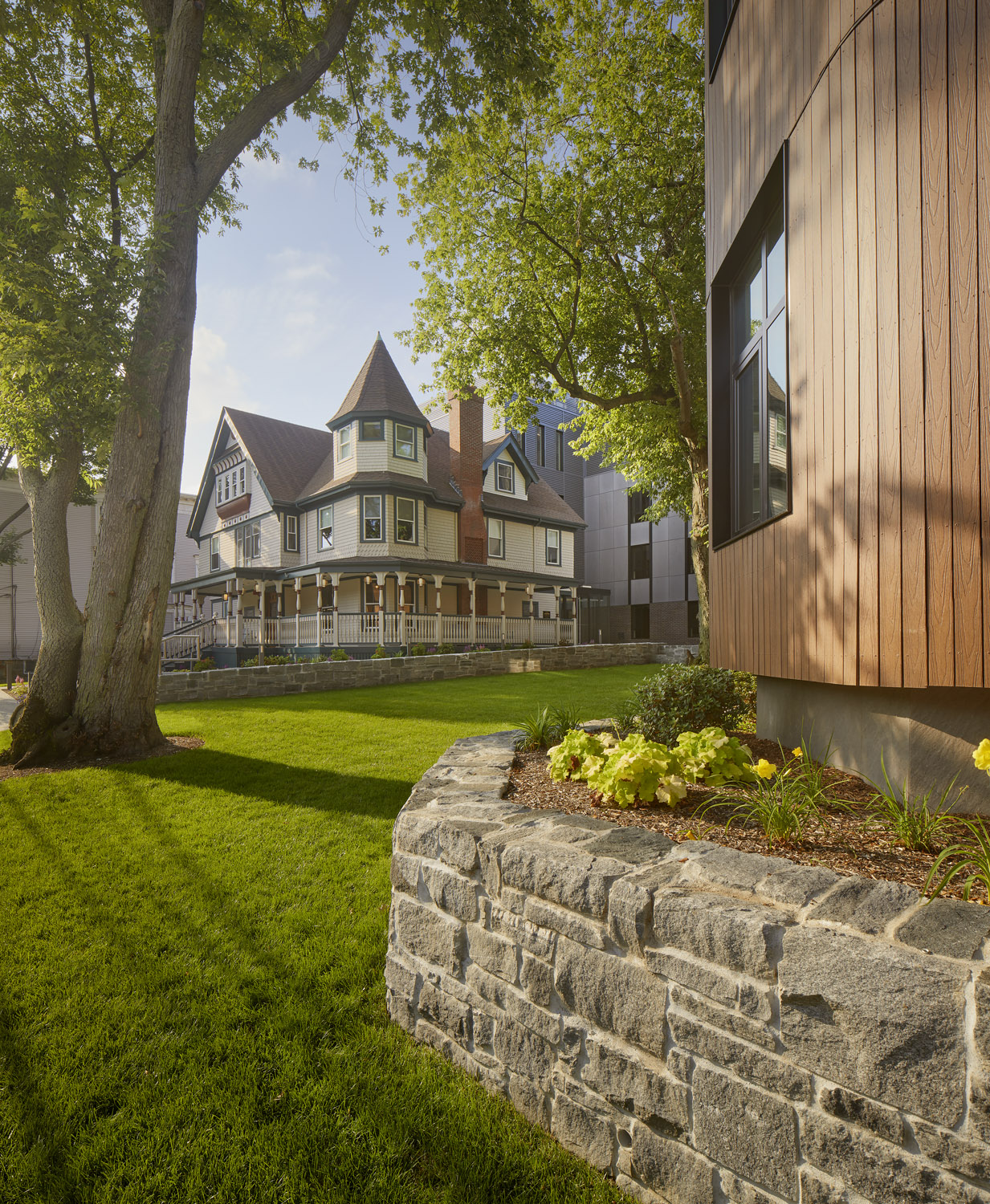 Placemaking is a critical pillar of our design approach at Hacin, regardless of project type, location, or scope of services. We believe this approach can be taken not only in the public realm, but in private residences as well; it's about creating space where a community can gather, whether that 'community' is made up of fellow neighbors or family members. Informed, thoughtful design helps set the stage.

In a recently published article, Inhabitat featured 83 Gardner Street in Boston's Allston neighborhood, one of our recently completed multifamily residential projects. The preservation and restoration of a historic Victorian home is an obvious focal point of the project, however we were delighted to read that the publication also recognized our work in conserving the important, mature trees on the site. 83 Gardner Street is the first phase of Packard Crossing, a larger housing development owned by The Hamilton Company that provides moderately-priced housing for the community, creates new connections in green spaces, and unifies the surrounding Allston neighborhood. Planted in the 1950s, the two preserved trees unify the site's overall landscape, serving as a natural buffer between the Victorian house and the addition as well as providing ample shade for all nearby residents to enjoy. The landscape design at 83 Gardner Street is by Ground, Inc.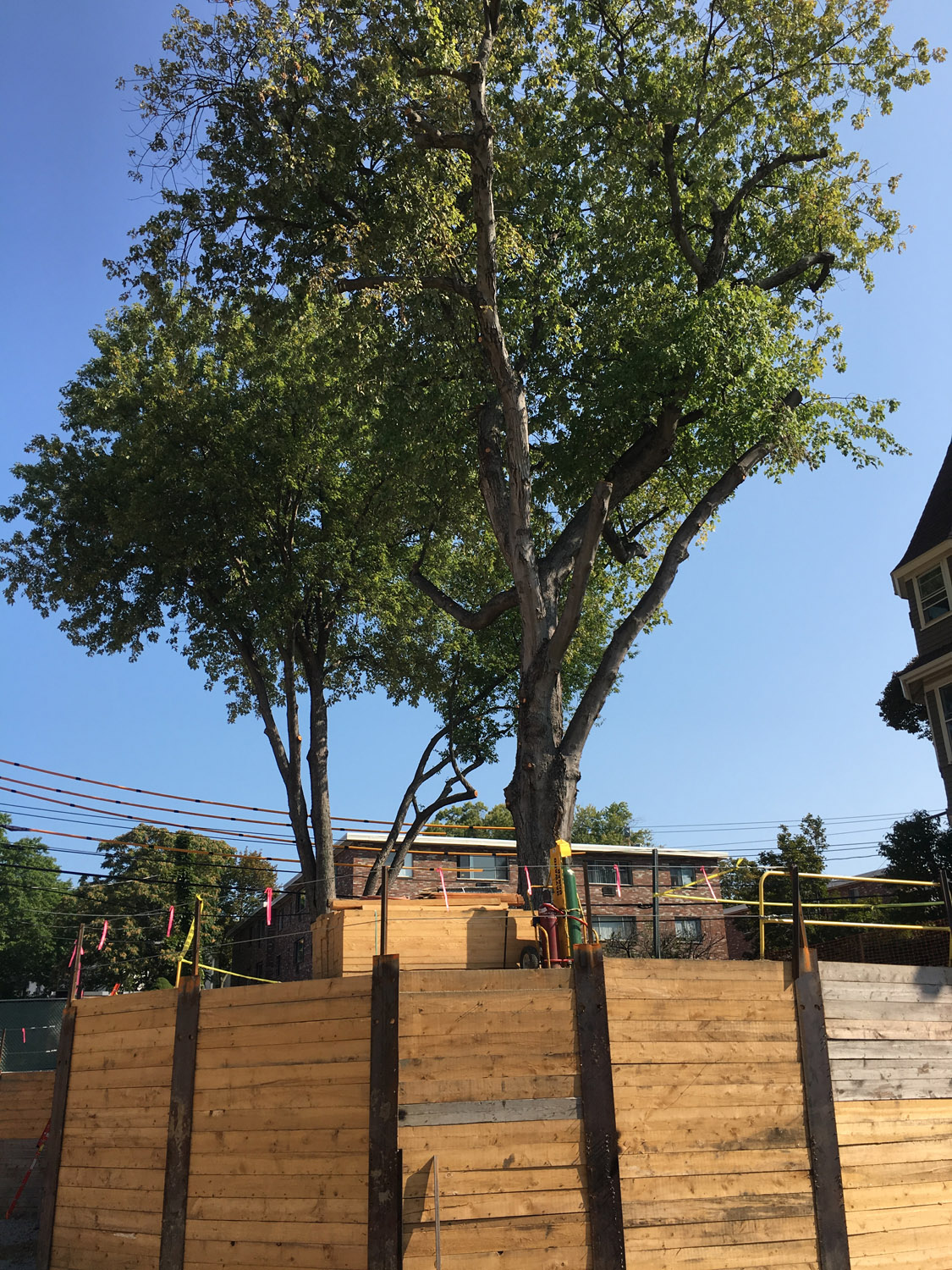 Inhabitat highlighted the project's recognition by Speak for the Trees Boston (SFTTB), a local organization devoted to improving the size and health of the city's urban tree canopy. In particular, one of SFTTB's objectives is "to develop relationships between communities, residents, and trees as a tool to strengthen neighborhoods and to develop resilience in its many forms, whether it be social, economic, or environmental." Overall, 83 Gardner Street is on track to be LEED Gold certified.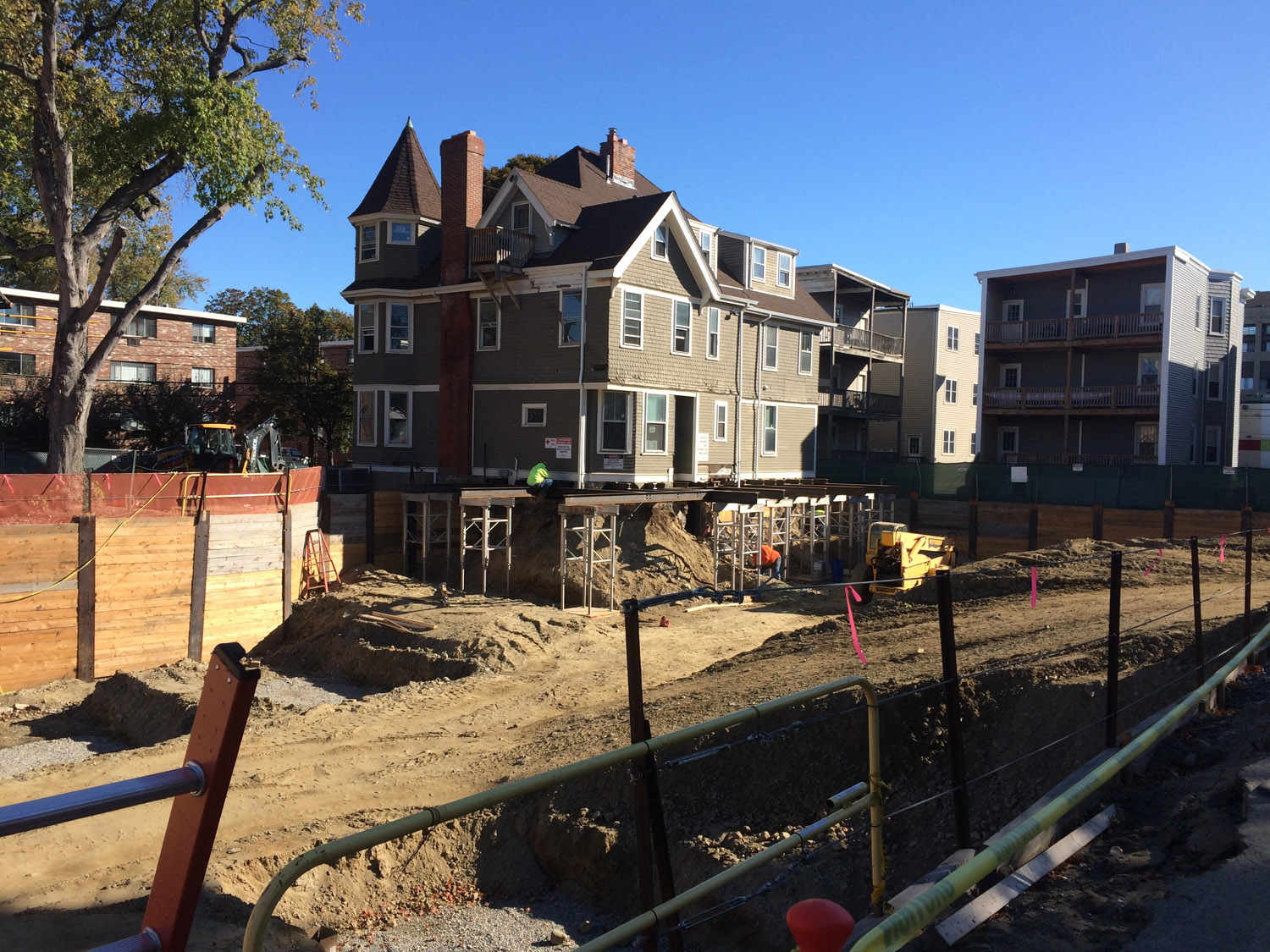 Throughout the construction process, both trees were safely contained until the landscape design was executed on site.
Head to Inhabitat to read the full story or click here to learn more about 83 Gardner Street. Special thanks to the Inhabitat team and, as always, our photographer, Bruce T. Martin, for his efforts in capturing this project for our portfolio.