News
April 29, 2015
SHoP Architects and Hacin Collaborate on Iconic Tower
//php $catname; ?>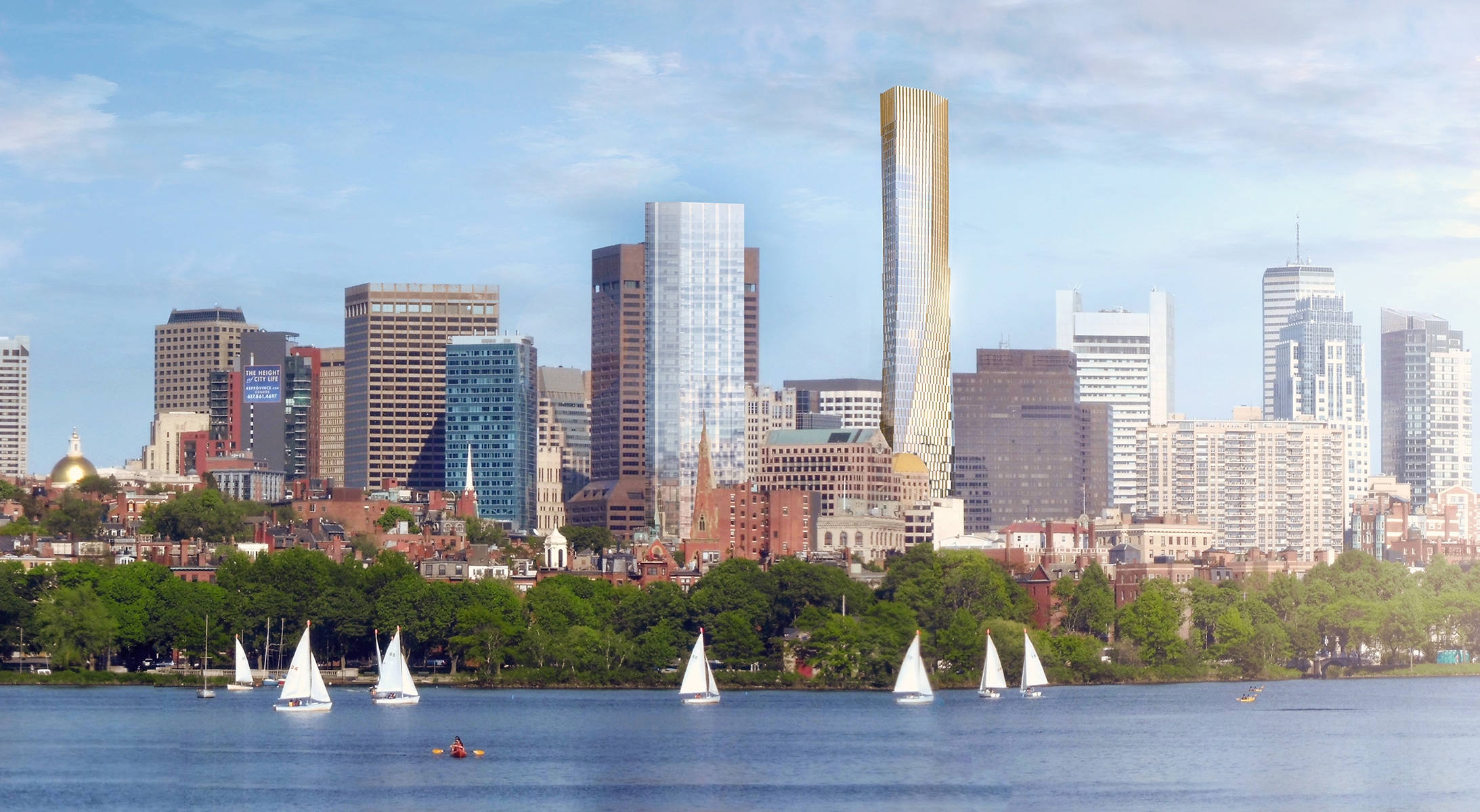 SHoP Architects and Hacin team with developer Accordia Partners to envision Boston's newest iconic tower
SHoP Architects and Hacin have partnered with a world-class team to design a unique urban vision for 115 Winthrop Square. Brought together by Kirk Sykes and Richard Galvin of Accordia Partners, LLC, Ares Management, and Starwood Hotels, the team places an emphasis on innovative and sustainable design for this important site. The team of designers and developers has responded to a Request for Interest from the Boston Redevelopment Authority which speaks to Mayor Walsh's city development priorities, including the introduction of new thinking in architecture and design, and making sure the expanding development economy provides opportunities for all.
Accordia's goal is to create a new kind of icon. Beginning with the structure of the team itself—Accordia is a registered MBE and both SHoP and landscape architect Mikyoung Kim are WBEs—the proposed tower is intended to reflect the diversity of the city, and an inclusive future for all. This idea is reinforced in the design itself, which, as it rises from its site on Winthrop Square, twists to present itself, and provide views to and from distant neighborhoods. The result is a tower that truly belongs to all of Boston—a beacon, and a shared source of pride.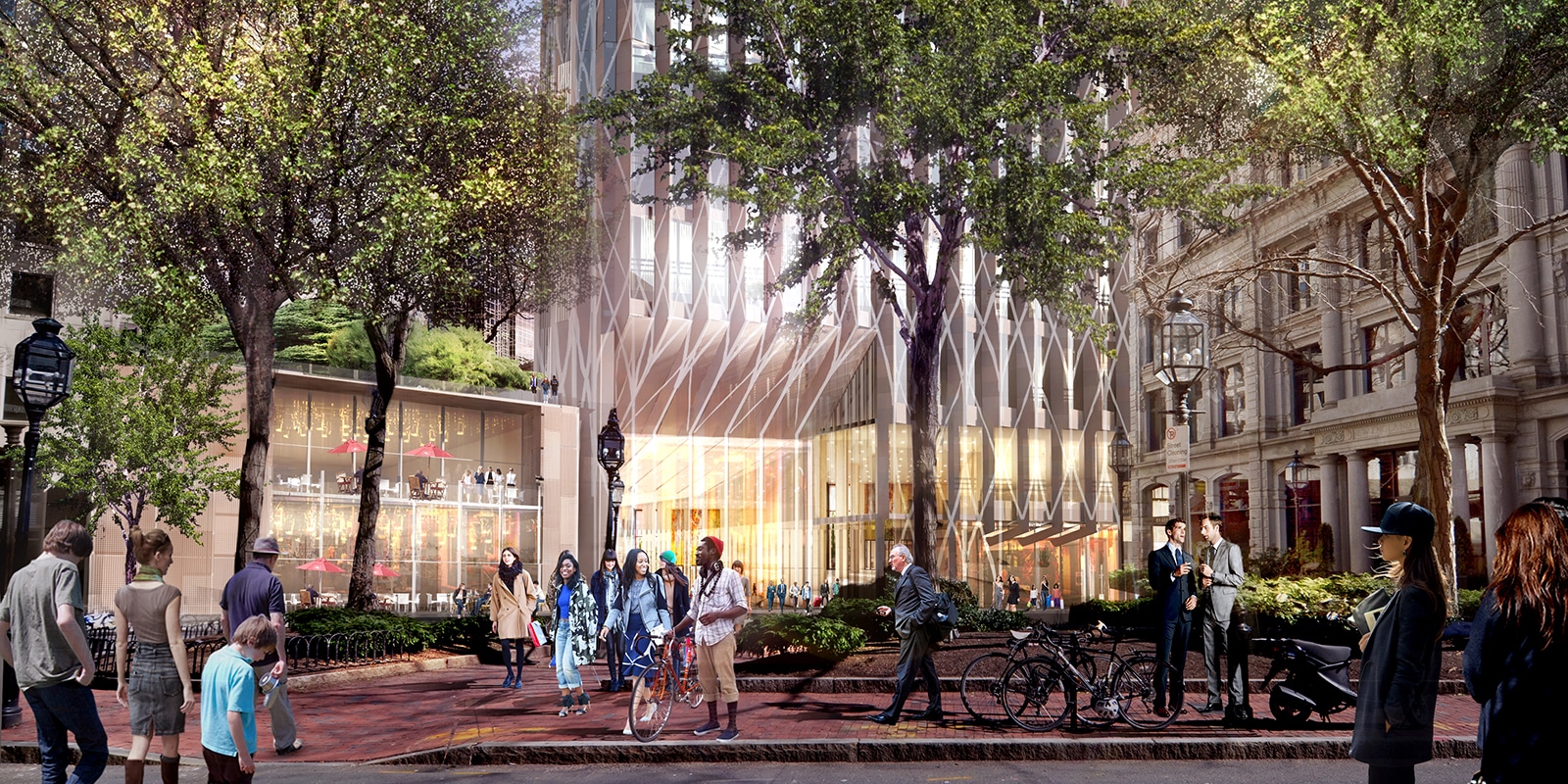 At the base of the tower itself, new through-block connections to Federal Street and the Financial District will bring vitality to the urban realm. SHoP and Hacin have developed a conceptual design vision, in its early stages, which offers an exciting start to a design conversation that meets the Mayor's design goals for the city. The elegant shape of the tower optimizes exposure to direct sunlight at street level, respects its immediate neighbors, and takes its place as one of the great towers of Boston.
In addition to those mentioned, the development team includes structural engineering firm Thornton Tomasetti and sustainability experts at YR&G and research institute Fraunhofer USA; Clark Construction has been designated as the construction partner for the project. To further develop the program, a team of outside consultants with an unparalleled knowledge of the specific components of the Boston hotel, retail, and residential real estate market has been assembled. Instrumental in the formation of the program will be Kevin Ahearn of Otis & Ahearn, and Patrick Lyons of the Lyons Group.