News
December 9, 2019
New to Team Hacin: Welcome Tony, Becky, and Dylan
//php $catname; ?>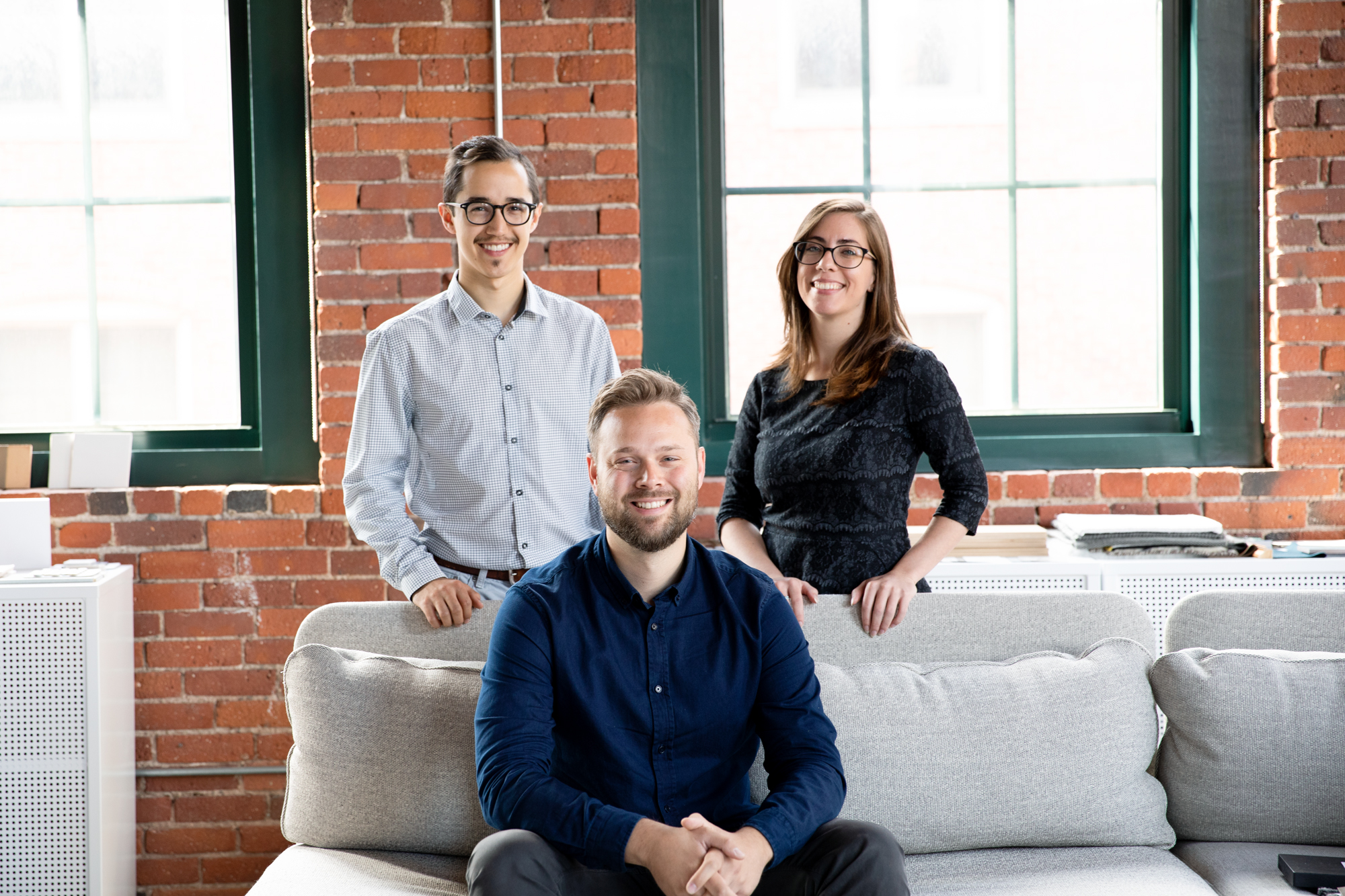 It has been an especially exciting few months in the studio as Hacin gained three new team members. Please join us in welcoming Tony Allen, Becky Pittore, and Dylan Forester.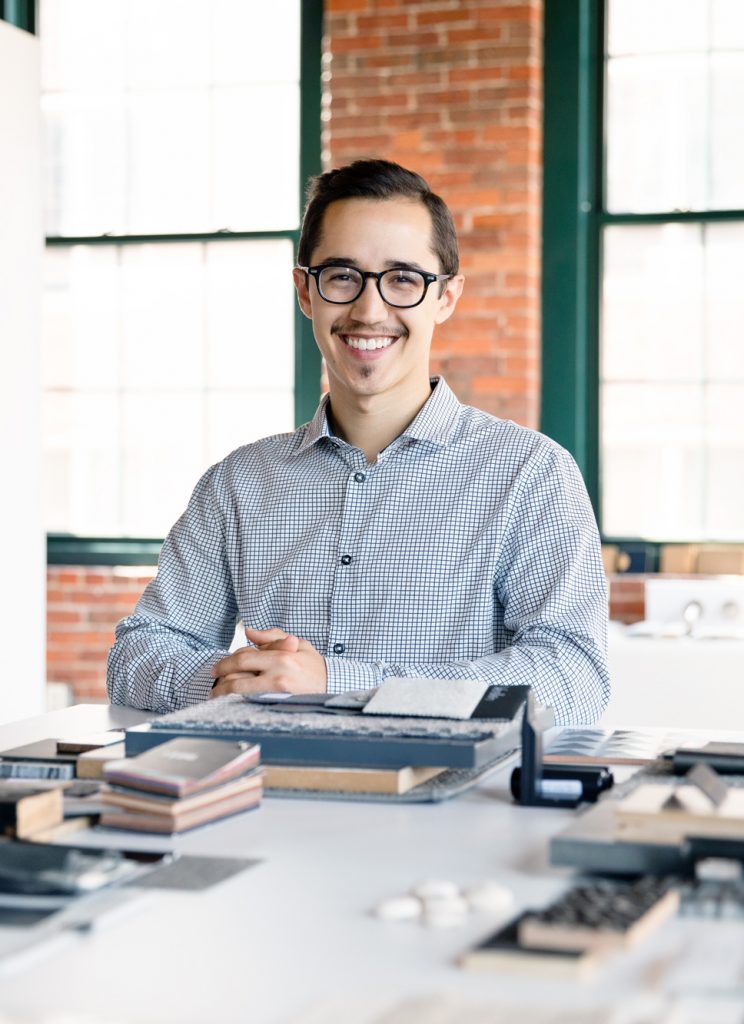 Tony Allen joins the team as an Architectural Designer. He graduated magna cum laude from The University of Tennessee with a Bachelor of Architecture and a minor in Business. In addition, he was a Benjamin A. Gilman International Scholar, earning him the opportunity to study architecture in Krakow, Poland for a semester. Professionally, Tony gained experience in affordable housing, education, churches, and commercial office space from his time with BarberMcMurry Architects. He relocated to Boston with a goal to experience new challenges in urban design and has a passion for socially responsible architecture and community development. In his spare time, Tony can be found traveling or hiking with his wife and Bernese Mountain Dog.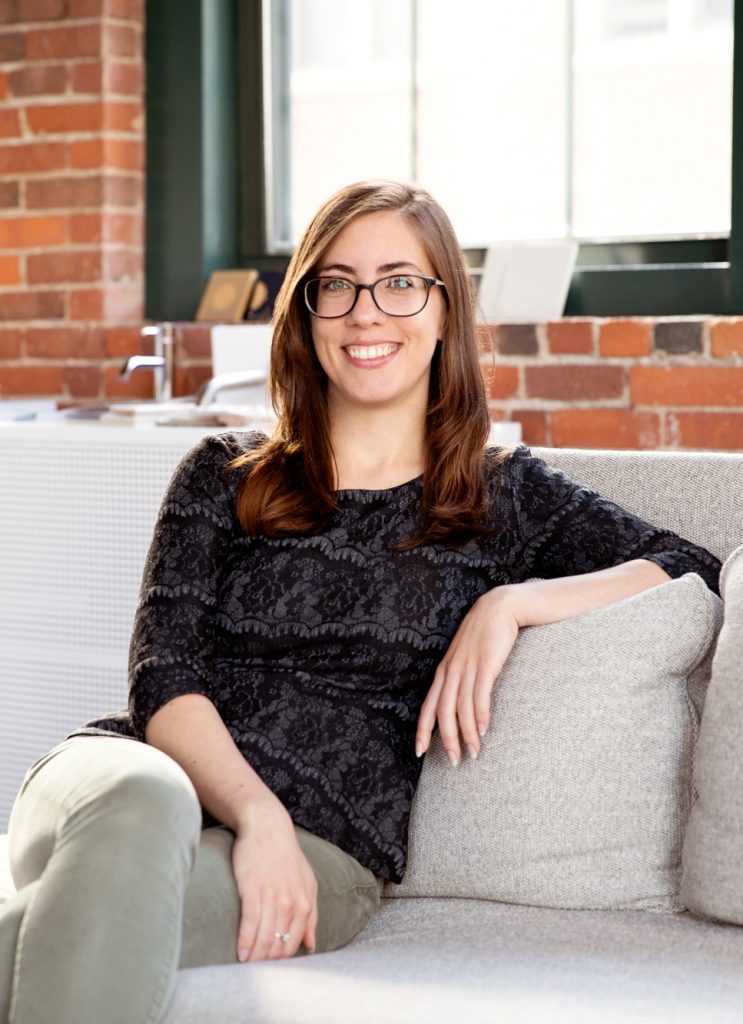 Becky Pittore is our newest Junior Interior Designer. She received a Bachelor of Arts in Art History from Boston University and went on to work in nonprofit fundraising and retail management. Looking to return to her creative roots, she pursued a Master of Arts in Interior Architecture from Suffolk University; her thesis project was a social cooking hub that explored how food and cooking can help reduce social isolation while increasing intercultural and intergenerational exchange. In her spare time, Becky likes cooking, baking, and a weekly round of pub trivia with friends.
Dylan Forester is an Architectural Designer, equipped with experience from a diverse range of project types and scales. In his previous roles at Frederick Fisher and Partners in Los Angeles and Touloukian Touloukian Inc. in Boston, Dylan was a project designer for adaptive re-use, institutional, cultural, and residential work, sparking a deep appreciation for craft, placemaking, and contextually driven design. Dylan received a Bachelor of Architecture from Syracuse University, where he was awarded the James Britton Memorial Award for Outstanding Thesis. He also spent a semester studying abroad in Florence, Italy, giving him the opportunity to survey significant buildings and civic spaces in various European cities. Outside of the studio, Dylan enjoys exploring tucked away corners of New England with his wife, playing basketball, and planning home renovation projects.