News
March 21, 2023
The Factory Lofts Win Brick in Architecture Awards, Featured in ArchDaily + Archello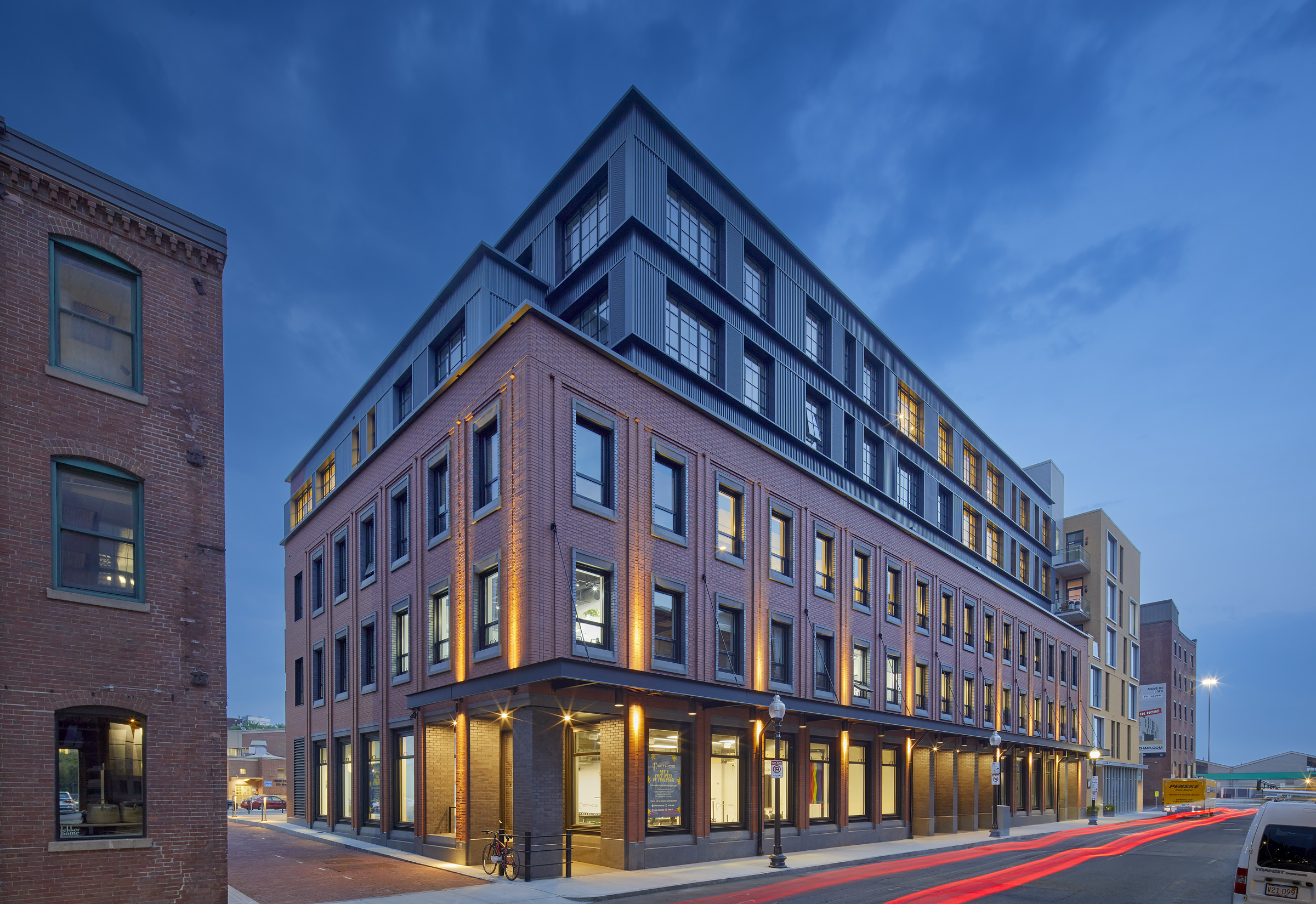 Hacin's mixed-use commercial and housing project The Factory Lofts, located at 46, 56, and 76 Wareham Street in the South End's SoWa arts district, was recently recognized for achievement in brickwork, as well as featured in ArchDaily. The project includes a new brick façade that reinterprets an existing three-story, 19th-century brick warehouse that originally occupied the site. The building comprises both commercial and residential space, including office and ground-floor retail space and 15 loft-style residences.
Photo courtesy Bruce T Martin Photography
The building was awarded Gold in the Residential Multi-Family category of the 2022 Brick in Architecture Awards, named by the Brick Industry Association. Since 1989, the BIA has sponsored the Brick in Architecture Awards, the leading international design competition featuring fired-clay brick. Hacin has also been recognized by the Brick in Architecture Awards for the Whitney Hotel in 2019, Four51 Marlborough in 2018, FP3 in 2009, and Project Place in 2008.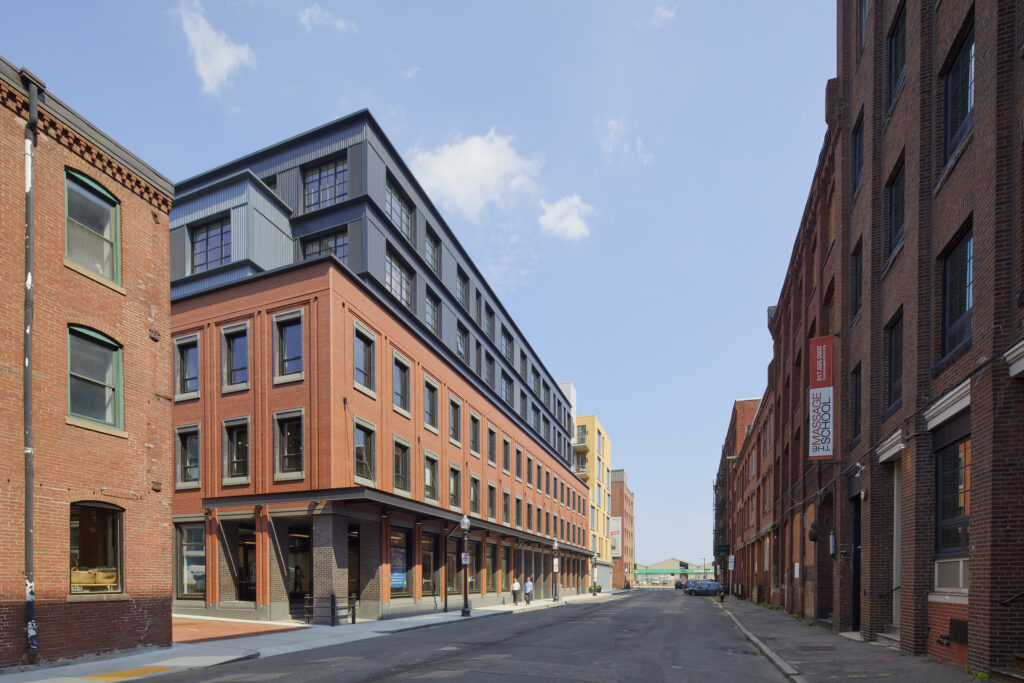 Photo courtesy Bruce T Martin Photography
Additionally, ArchDaily and Archello published profiles on this project this past week, highlighting the project's story, the history of the site, and various unit floorplans. We love having this project right around the corner from our office, contributing additional commercial and living space to our home neighborhood of the South End. Be sure to take a stroll by next time you're visiting SoWa First Fridays!