News
April 30, 2014
US2 Associates Panel discussion on Somerville Television Show
//php $catname; ?>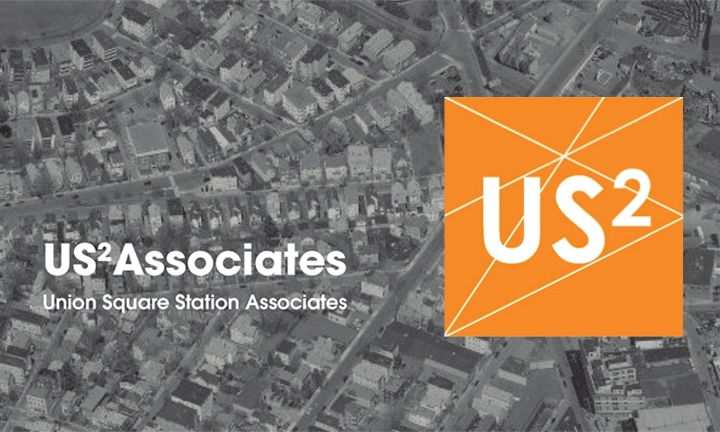 David Hacin recently participated in a television interview on Somerville Community Access Television, representing one of four short-listed development teams vying for designation as Master Developer for seven parcels totaling 12 acres in Union Square, Somerville. The development team, US2 Associates, is led by Magellan Development Group and Mesirow Financial from Chicago. Rather than engaging a single architect, US2 has built a team of four architecture firms — Hacin, Howeler + Yoon Architecture, NADAAA, and Studio Gang Architects. In addition, the design team includes Stantec for urban design, Mikyoung Kim for landscape architecture, and Fennick McCredie Architecture, designers of the new Union Square MBTA Green line station. The Somerville Redevelopment Authority will make the final Master Developer selection in May.
During the interview, David, Deborah Fennick, and Greg Karczewski (Project Director for Mesirow) describe the team's vision for Union Square and discuss the team's approach to addressing the needs of the Union Square community, emphasizing that, "Great places are made not with a single solitary vision, but in collaboration and in dialogue, not just with the community but with diverse professionals coming together and creating something special."
David explains Hacin's philosophy of incremental urban design as it applies to Union Square – the notion that great neighborhoods emerge over time, shaped by many people with diverse approaches to design. The US2 team agrees that new development should preserve and enhance what is unique about a place, but also be transformative. Union Square should continue to be the varied, authentic, and organic neighborhood people love, as opposed to one created by a sweeping uniform vision.
Hacin's work along the Washington Street corridor in Boston's South End is an example of how incremental interventions contribute to the transformation of a neighborhood over time. Just as the Silver Line was the catalyst for much of the South End's recent development, the Green line extension to Union Square will similarly increase foot traffic and bring increased vitality to the neighborhood, an opportunity for growth which the City of Somerville is rightfully seizing upon by selecting a Master Developer to help guide that change.
Addressing the importance of sustainability as a key goal for new development, David also articulates the US2 team's idea that this extends beyond a checklist of good environmental practices. A sustainable Union Square will have enhanced transportation options, a range of housing for diverse residents, a variety of commercial spaces that allow local businesses to grow and prosper, and public spaces that enhance civic life.
We agree with Greater Somerville's host KyAnn Anderson when she emphasizes the importance of Somerville residents engaging with the City and the selected Master Developer team, and we look forward to being part of that process.