News
February 13, 2018
Wall Street Journal features our Newport Firehouse
//php $catname; ?>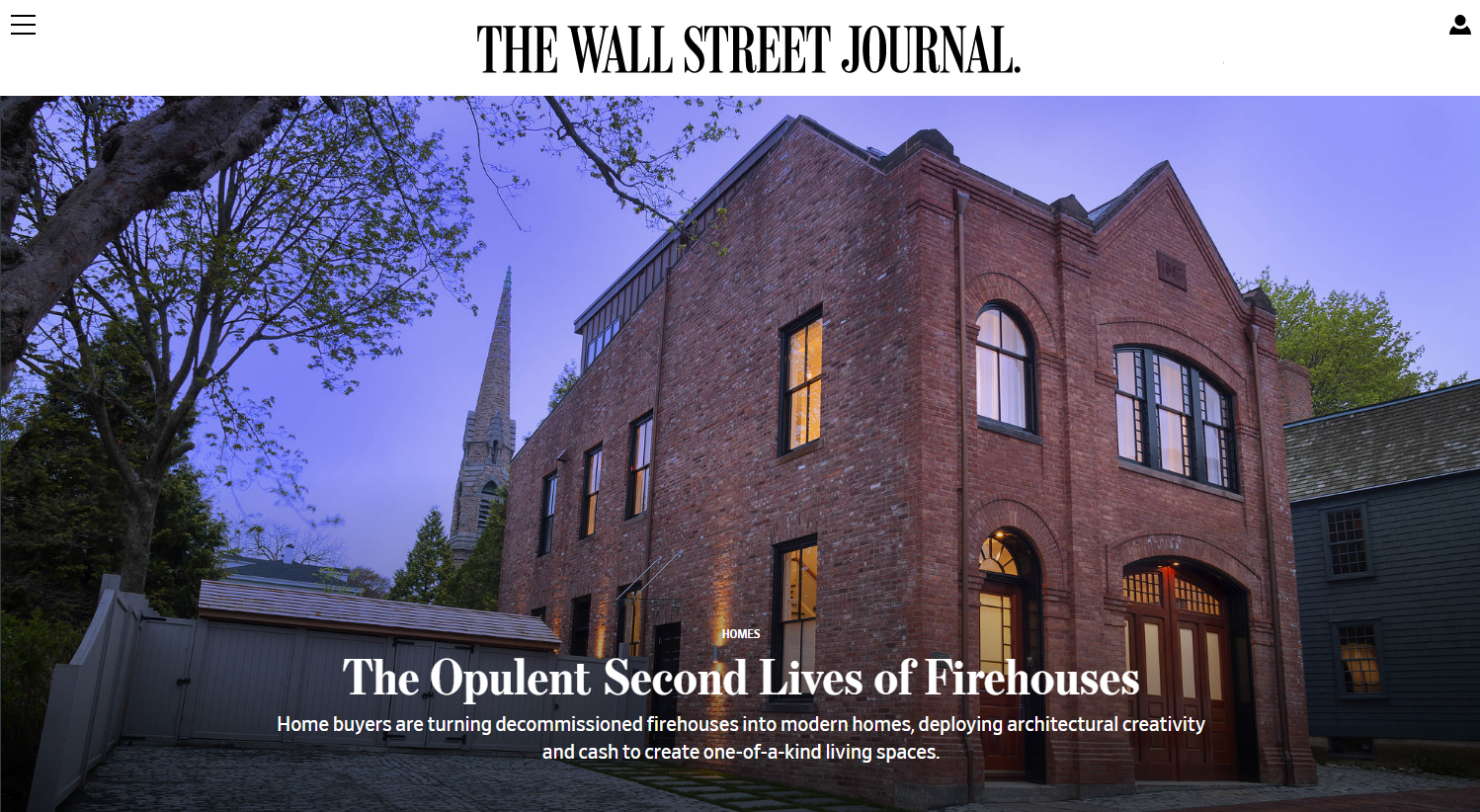 Last week, the Wall Street Journal took a look at residential conversions of historic firehouses across the country featuring four modern renovations in Firehouses With Five-Alarm Flair. Our Newport Firehouse in Newport, Rhode Island headlined both the online feature, alternately titled The Opulent Second Lives of Firehouses, and the print edition where it can be seen on the front page of the Mansion section of the Friday, February 9, 2018 paper.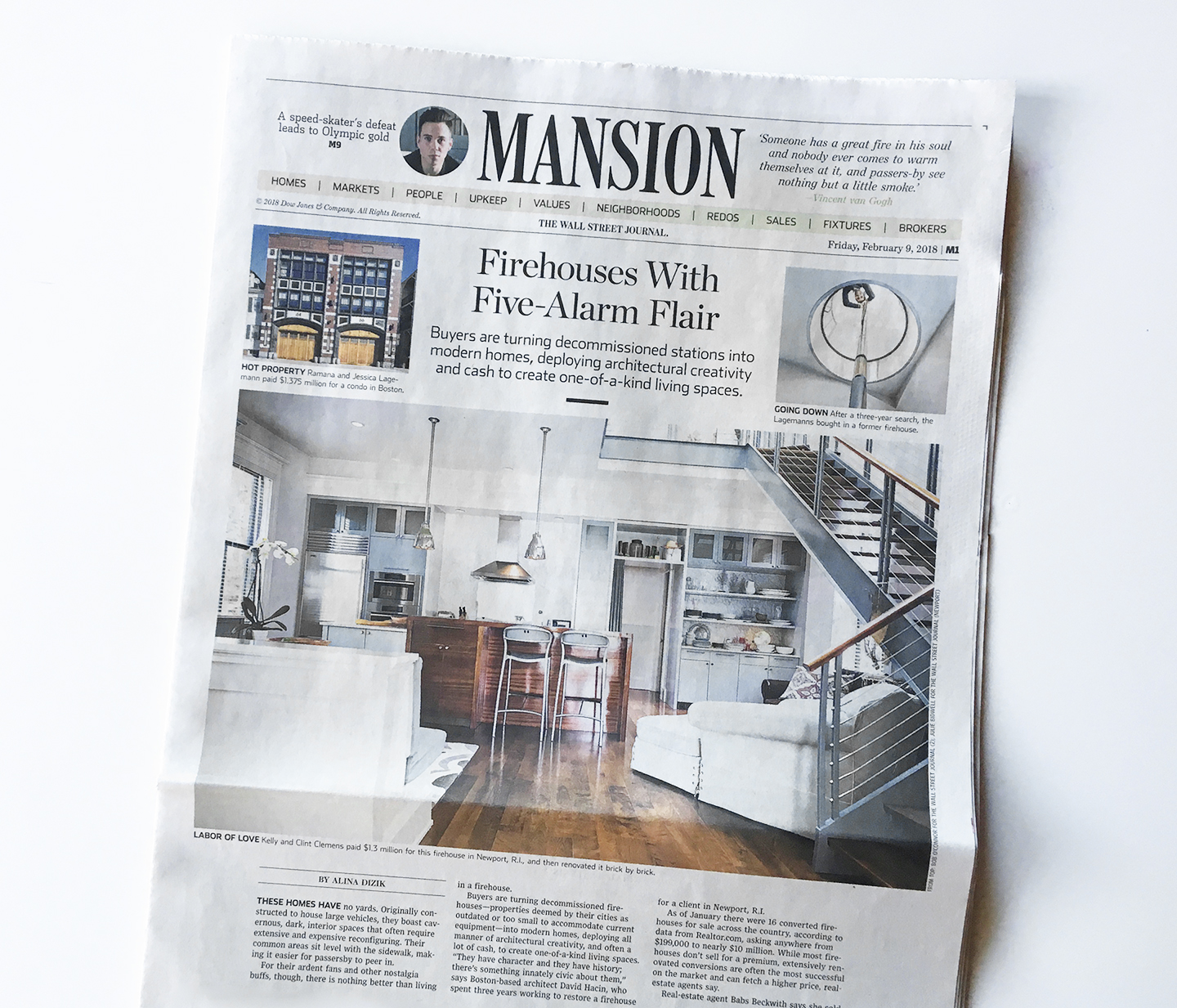 In the article, our friends and clients, owners Clint and Kelly Clemens showcase their home for the newspaper and David Hacin talks about why these firehouses make such an attractive modern home renovation project saying, "They have character and they have history; there's something innately civic about them." The conversion of this firehouse into a home included installing a new foundation with geothermal wells for heating and cooling, a new elevator, and a vintage fire pole for nostalgia. Of architectural note, the story explains that once renovation began, contractors discovered at the exterior that the mortar used to erect the building had eroded over time, requiring a an innovative solution for preserving the historic brick facade. H+A used a laser-scan technique to note every brick and ensure they were all put back in their original locations. The Newport Firehouse project was completed in 2009.
Considering the heroic effort in creating a home from this historic civic building, the clients say it was worth it, and we think so too. Kelly Clemens says, "On any kind of day, it's a beautiful, interesting space to live in."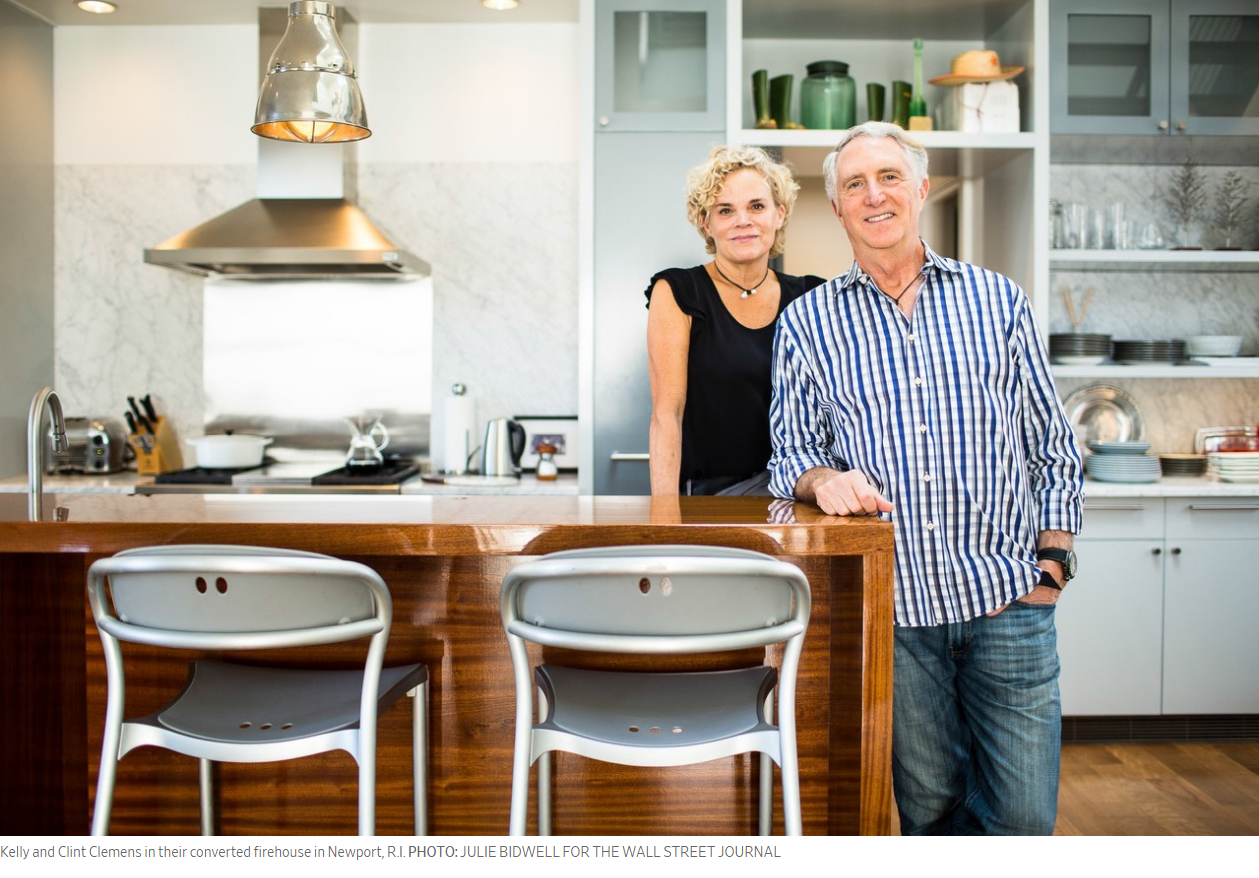 Read the full story at The Wall Street Journal online.
[Keep up with what's going on at the studio via Facebook and Instagram!]