News
April 20, 2018
Chestnut Street Townhouse Featured in Residential Design Magazine
//php $catname; ?>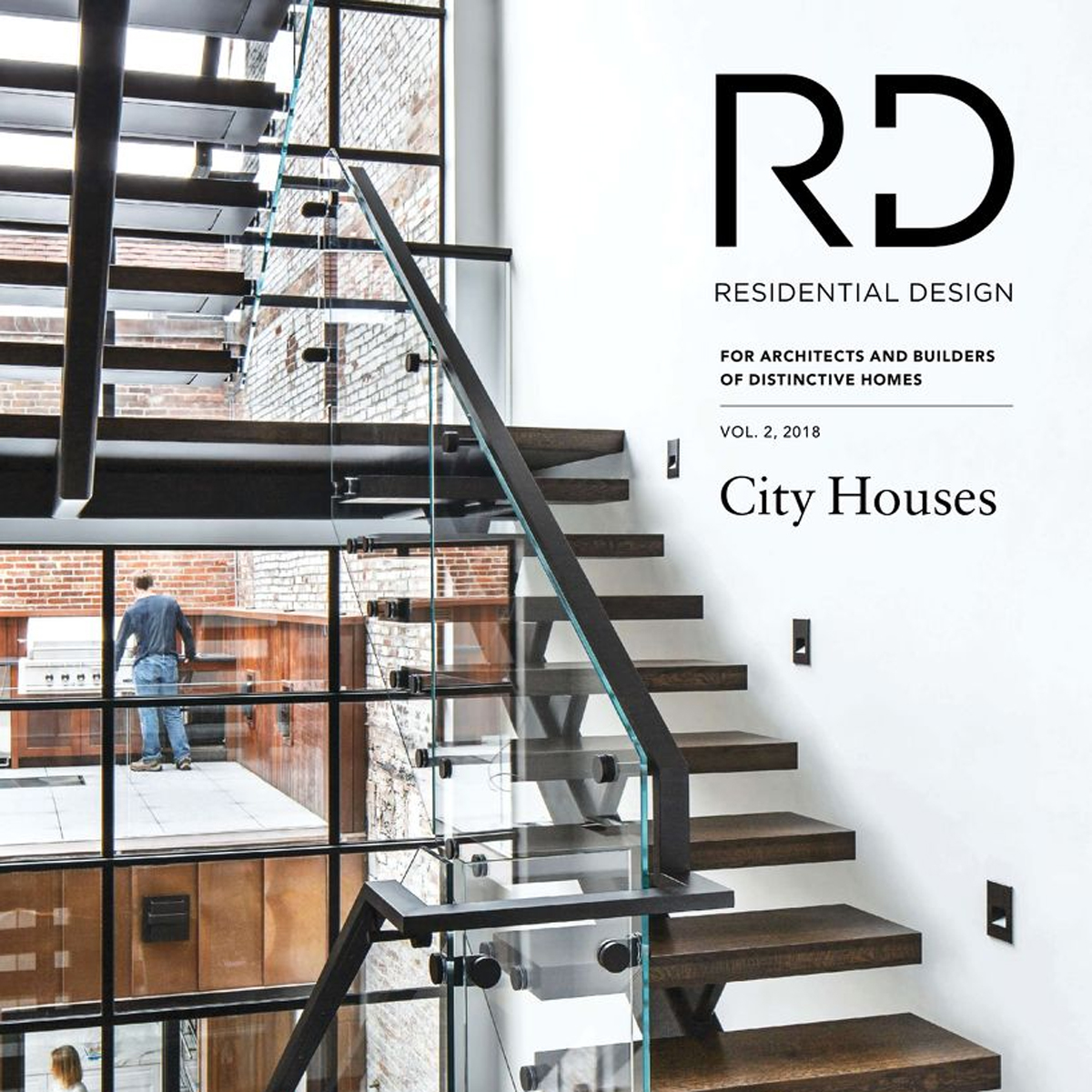 Residential Design has featured our Chestnut Street Townhouse project in the magazine's second volume, focusing on custom infill work and the importance of contextual consideration when contributing "to the existing fabric of a neighborhood." The story captures the importance of Hacin's "do no harm" attitude when approaching the surgical procedure of building in a historic city like Boston. It also talks about the role of the Beacon Hill Architectural Commission in building the historic neighborhood's first new home in 50 years.
In the context of Hacin, it is noted that our "special talent lies in absorbing what's lovely and worthy of preservation from our urban context and distilling those elements into handsome new architecture…working artfully and precisely."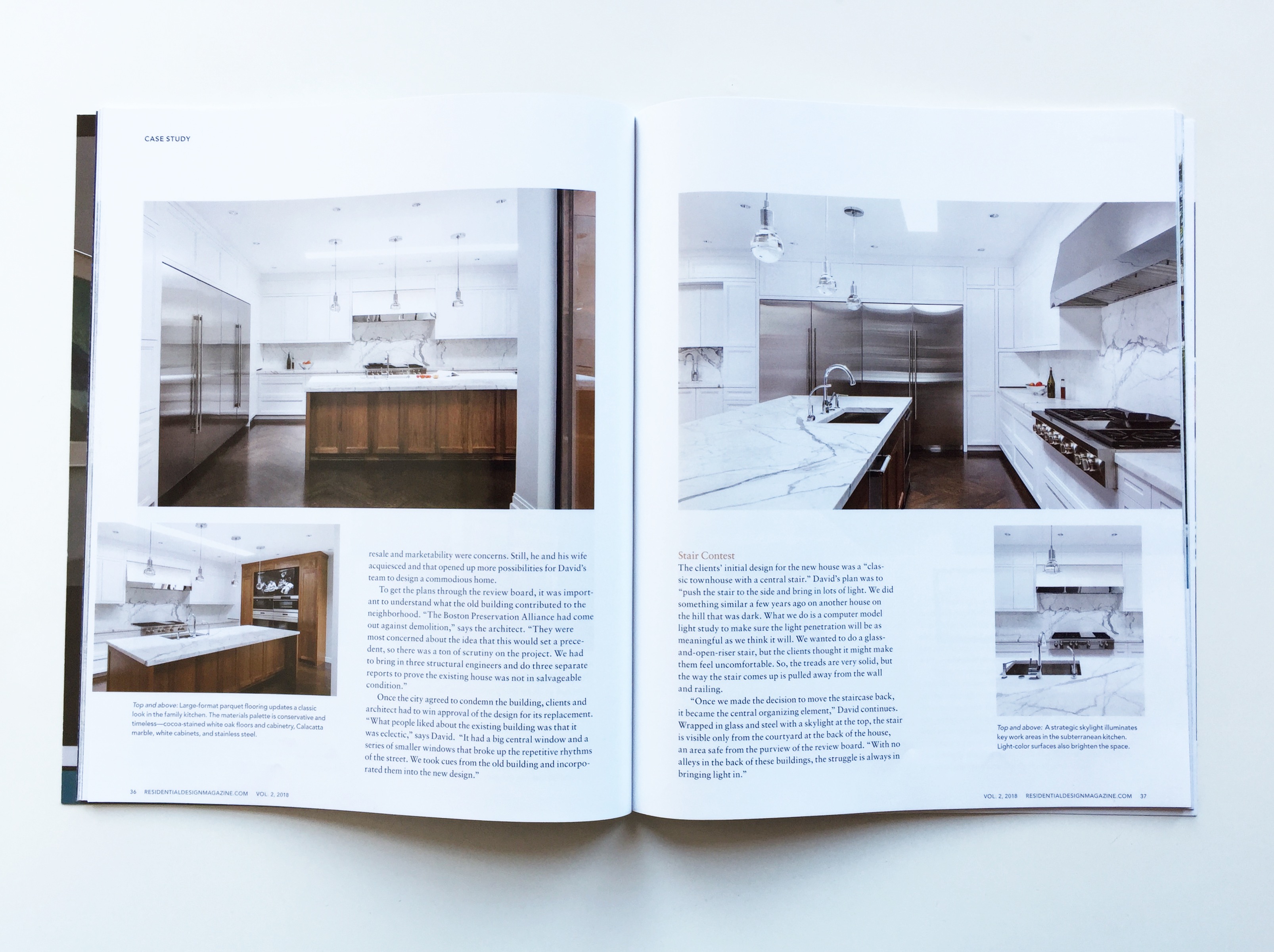 RD Editor-in-Chief S. Claire Conroy offers a glowing, all-encompassing commentary on the Beacon Hill project, which was born from the collaborative efforts of Hacin, Holland Companies, and the client. Built to replace an over 100-year-old stable that was later converted to a house in the 1920s, Conroy goes on to describe the custom stair wrapped in glass and steel, the "tasteful and timeless" interiors, and the strategic approach behind the townhouse's "picture frame" façade, complete with its detailed brickwork. As David explains, "We have fantastic old-world masons in Boston, and this building is going to be around a lot longer than I will."
Special thanks to S. Claire Conroy for selecting us for this cover feature! For the full story, snag a copy of Residential Design, Volume 2 on newsstands now, or access the digital version. To see the full project, visit our portfolio page.