News
September 5, 2016
Contemporary Kitchen Living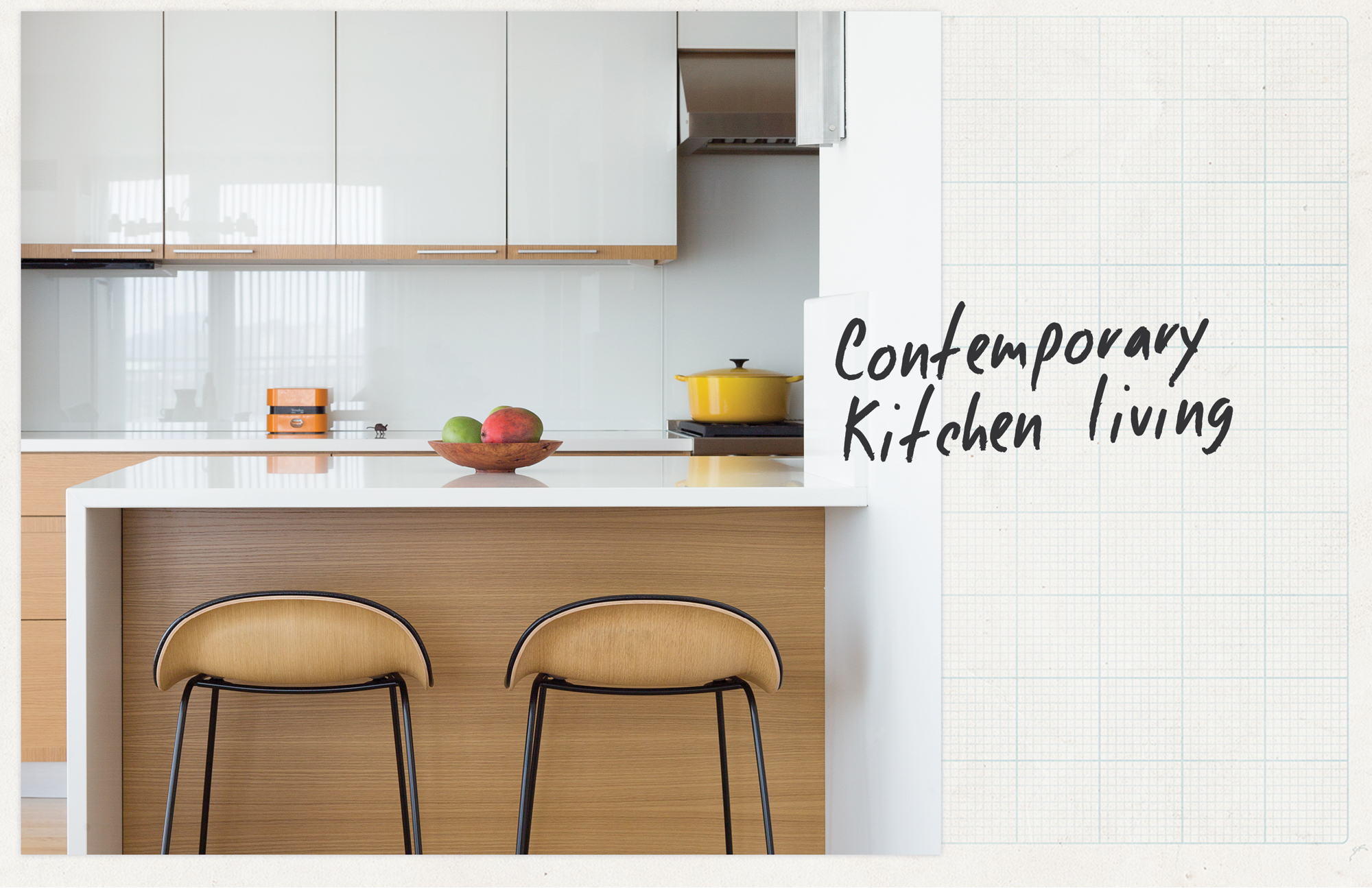 Written by Eduardo Serrate & David Hacin
More than ever, kitchens are becoming true living spaces for the modern home. Eduardo Serrate and David Hacin reflect upon the ideas that formed the finished designs for three of our residential kitchens, with commentary from our collaborators, and insights from our clients on why these contemporary living spaces work for them.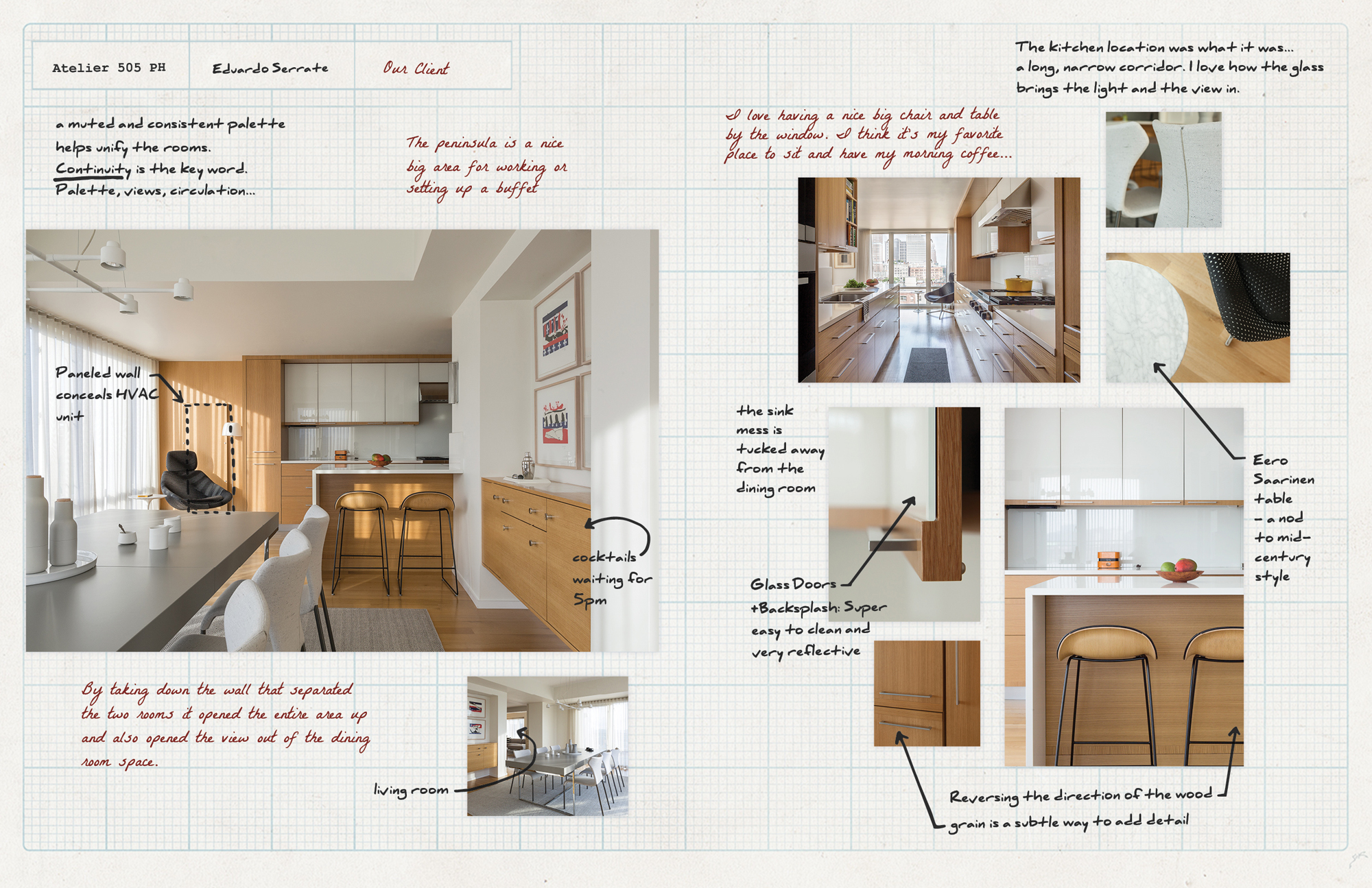 The Atelier 505 Penthouse kitchen centers around the idea of open, airy space. Between the wall removal, plentiful prep space, and concealed details both big and small, our client now has a kitchen in full equilibrium. See entire project.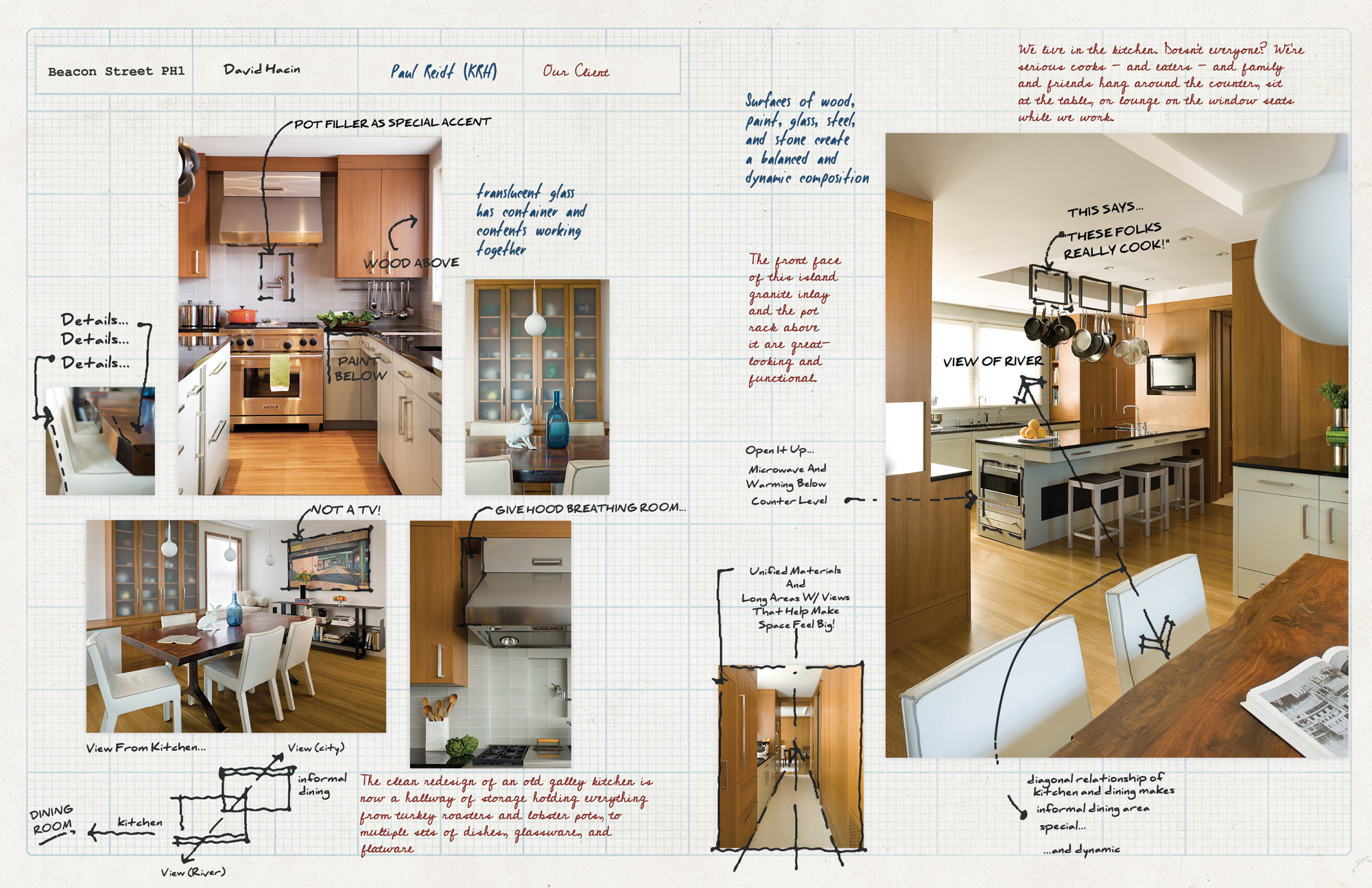 The Beacon Street Penthouse 1 kitchen was built with function and aesthetic in mind. The variety of seating, hanging pot rack, and generous storage space facilitate our client's day-to-day of cooking, dining, entertaining, or all of the above. See entire project.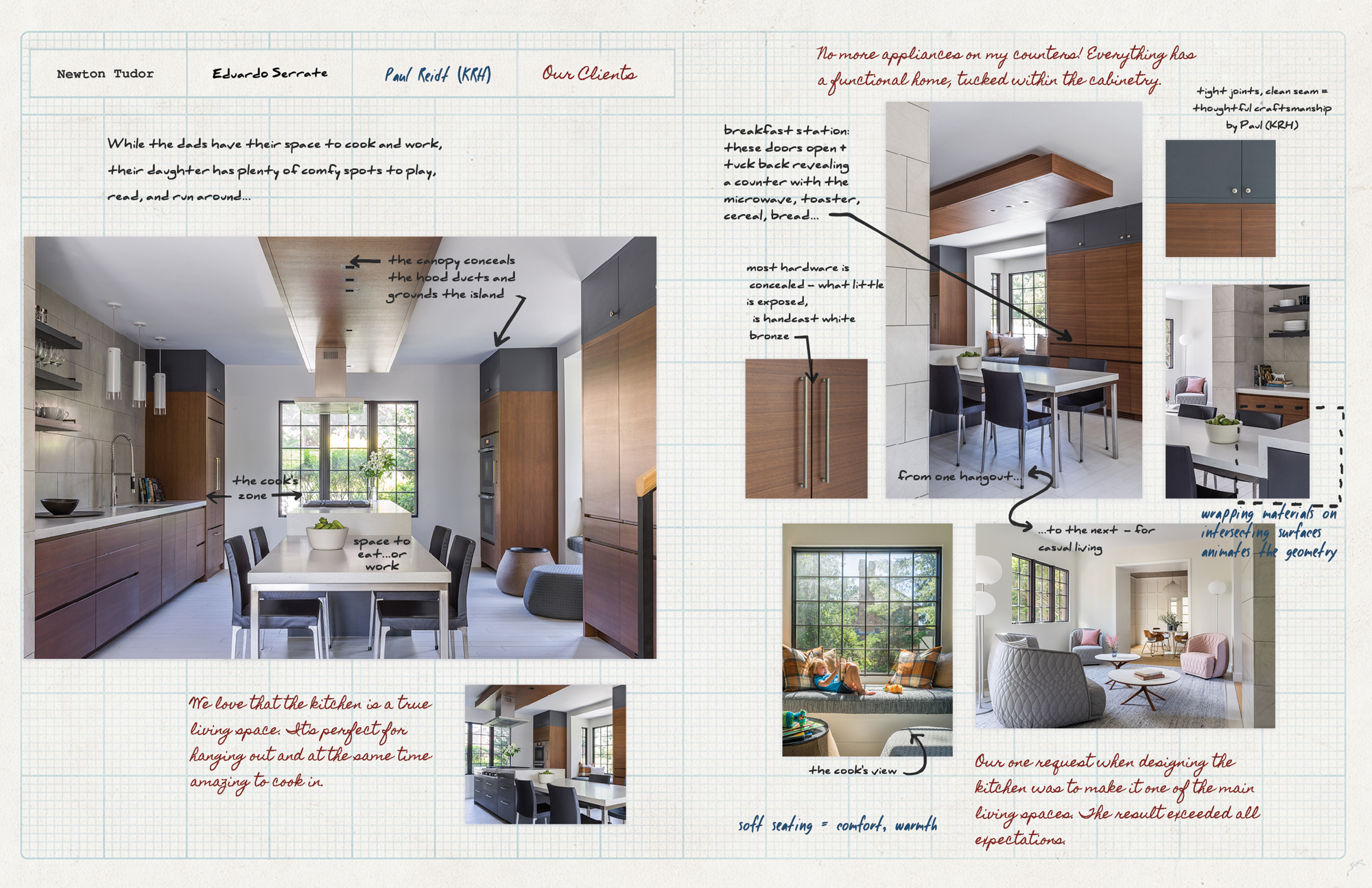 The Newton Tudor kitchen strikes a balance between sophisticated and kid-friendly. The clean lines (and countertops), versatile space, and cozy seating allow this client's family the freedom to eat, work, and play however they see fit. See entire project.
This is an excerpt from H+ Magazine | Issue #4.