News
October 10, 2019
David Hacin Presents at GSD Studio
//php $catname; ?>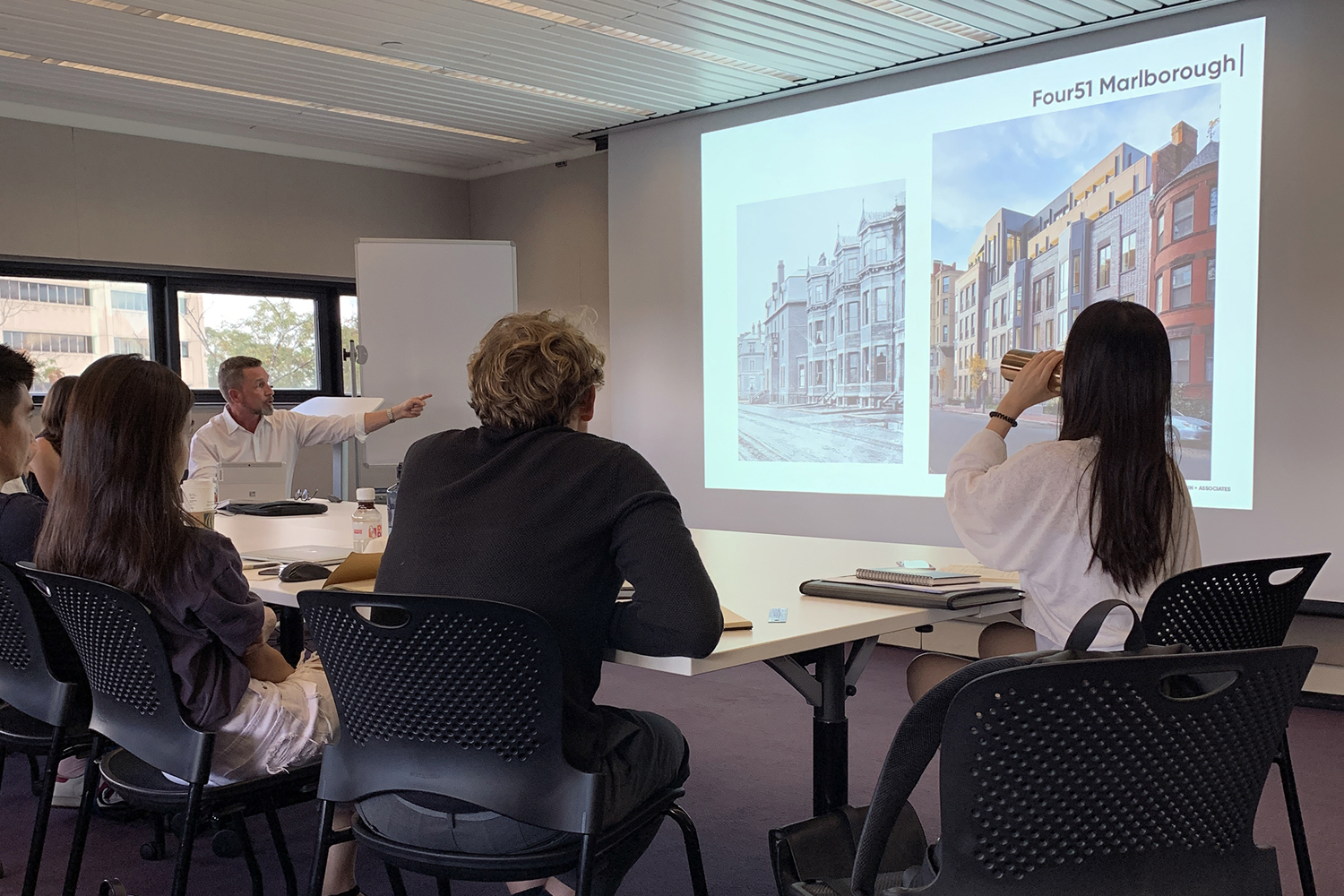 This past Tuesday, David Hacin was invited to present at a housing studio at the Harvard Graduate School of Design. He was accompanied by Hacin Architectural Designer Srishti Goyal.
The studio, entitled "Adapting Miami: Housing on the Transect," focuses on housing types along an urban transect that cuts through several neighborhoods and touches distinct communities. David stated that while Boston doesn't quite have a "transect," it certainly possesses an urban network of diverse neighborhoods.

In a presentation titled "Boston is Not Miami," David reflected on lessons learned from our portfolio of residential projects throughout the city. He selected eight projects to examine through the lens of typology, density, access, and climate adaptability to help students better understand the creation of housing at different scales and in different contexts. This included:
Following the presentation, David left the GSD students with a few final thoughts:
Projects should be situational and responsive to their context (this could mean physical, social, or historical) and contribute to building a larger community.
Take the time to consider what a particular target audience really wants (e.g. more closet space, bigger windows vs. a pool or amenity spaces) and draw from your own experiences. We've all lived somewhere.
It helps to be able to explain your design in laymen's terms and have an explanation for every important design move. Design thoughtfully for the people who will live in your buildings in ways that they will appreciate and understand.

Special thanks to professors Eric Höweler and Corey Zehngebot for inviting David to their studio! We wish the students a great semester and David looks forward to returning for final reviews.