News
July 12, 2017
Glass House in Interior Design Magazine
Our work on The Briar Group's Glass House Restaurant and Bar at BioMed Realty's 450 Kendall Street building in Cambridge has been published in the June 2017 issue of Interior Design Magazine! The publication selected six inventive restaurant projects from around the world to showcase, with Glass House featured as the opening project and headlining image of the story, Truly Eye-Catching, both in print and online. One of only two projects from the US (the other in Los Angeles), the remaining locations were from Spain, Australia, Lebanon, and Canada.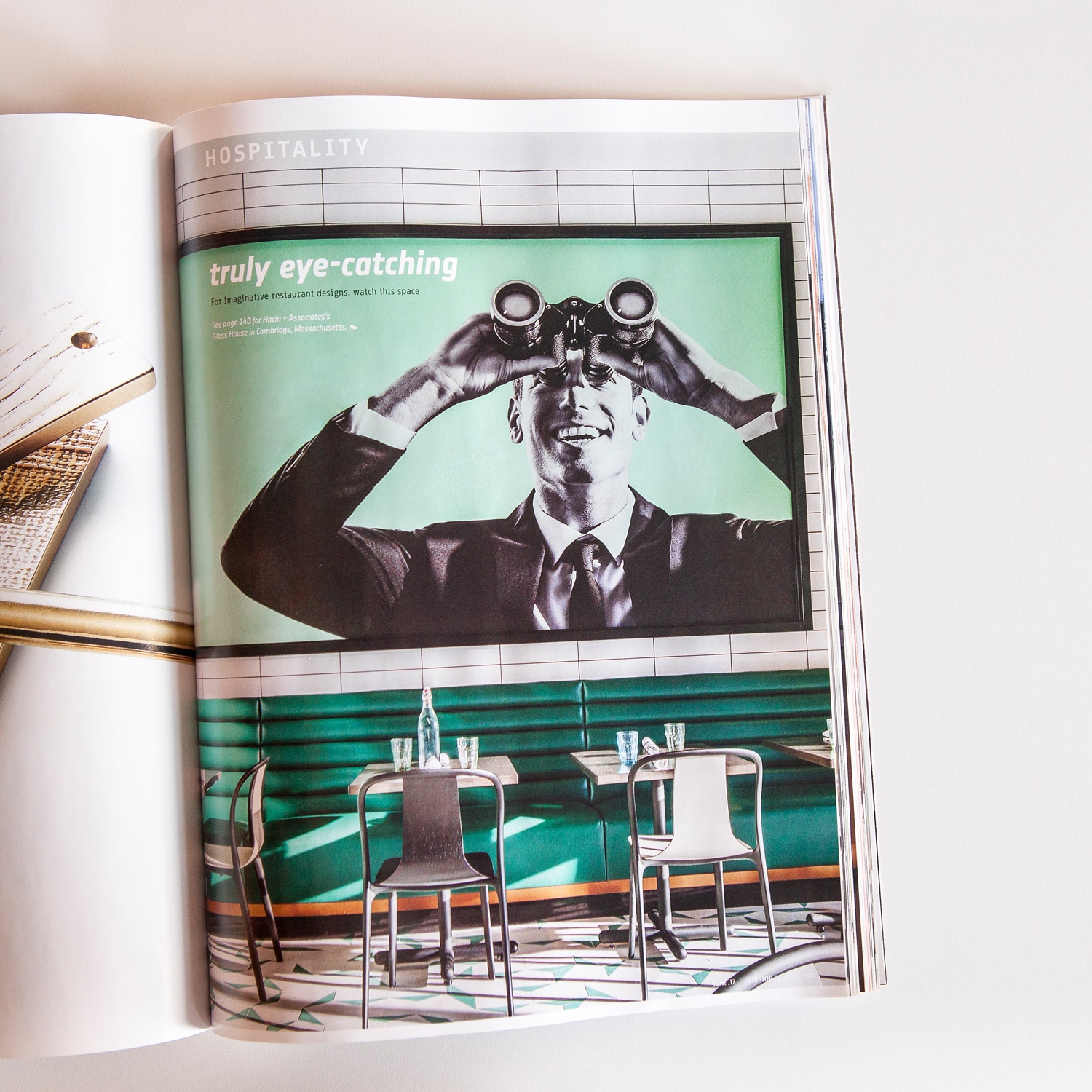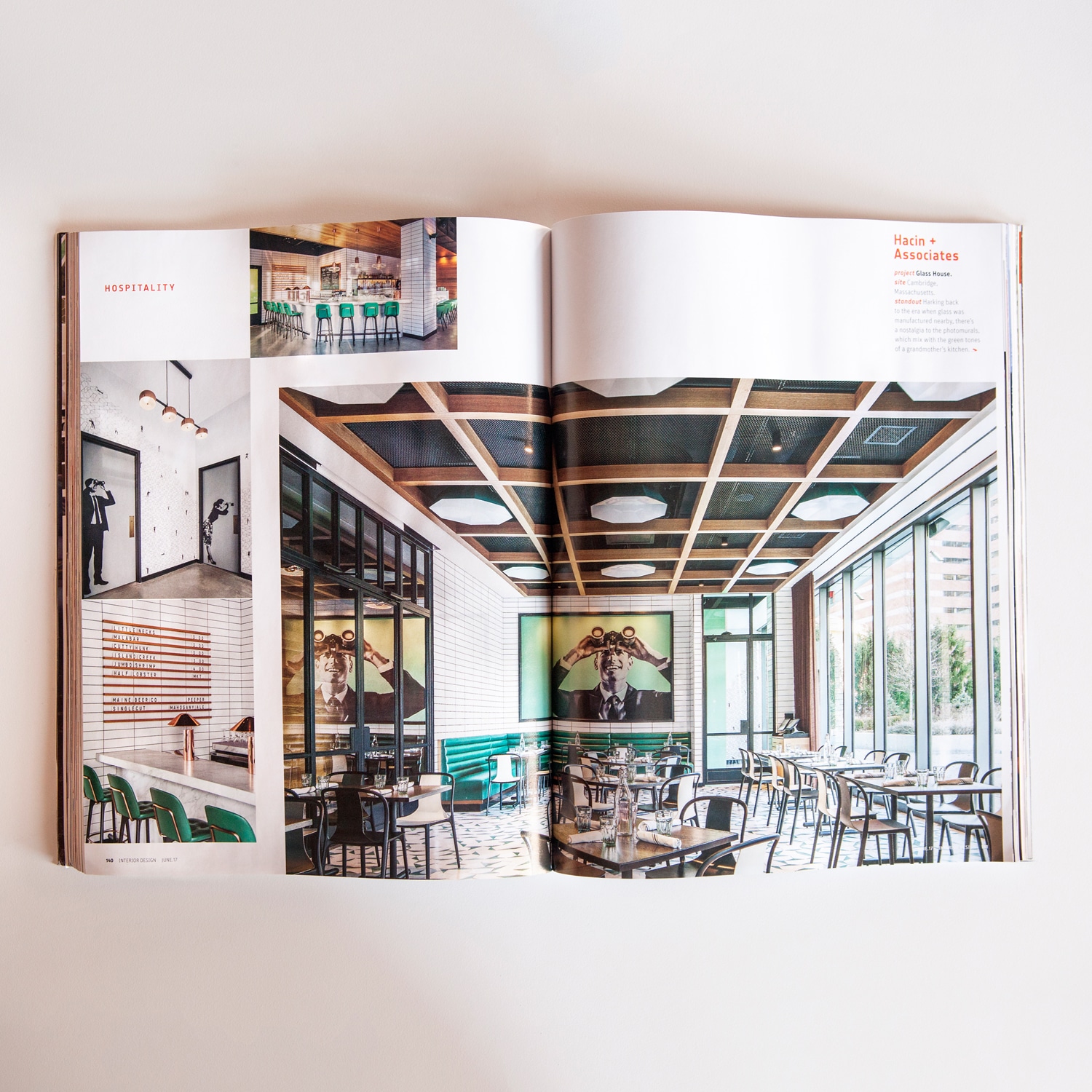 In addition, Glass House makes a bonus appearance on the title page of the broader hospitality story, Talent Search, focused on 'top hotel and restaurant interiors'.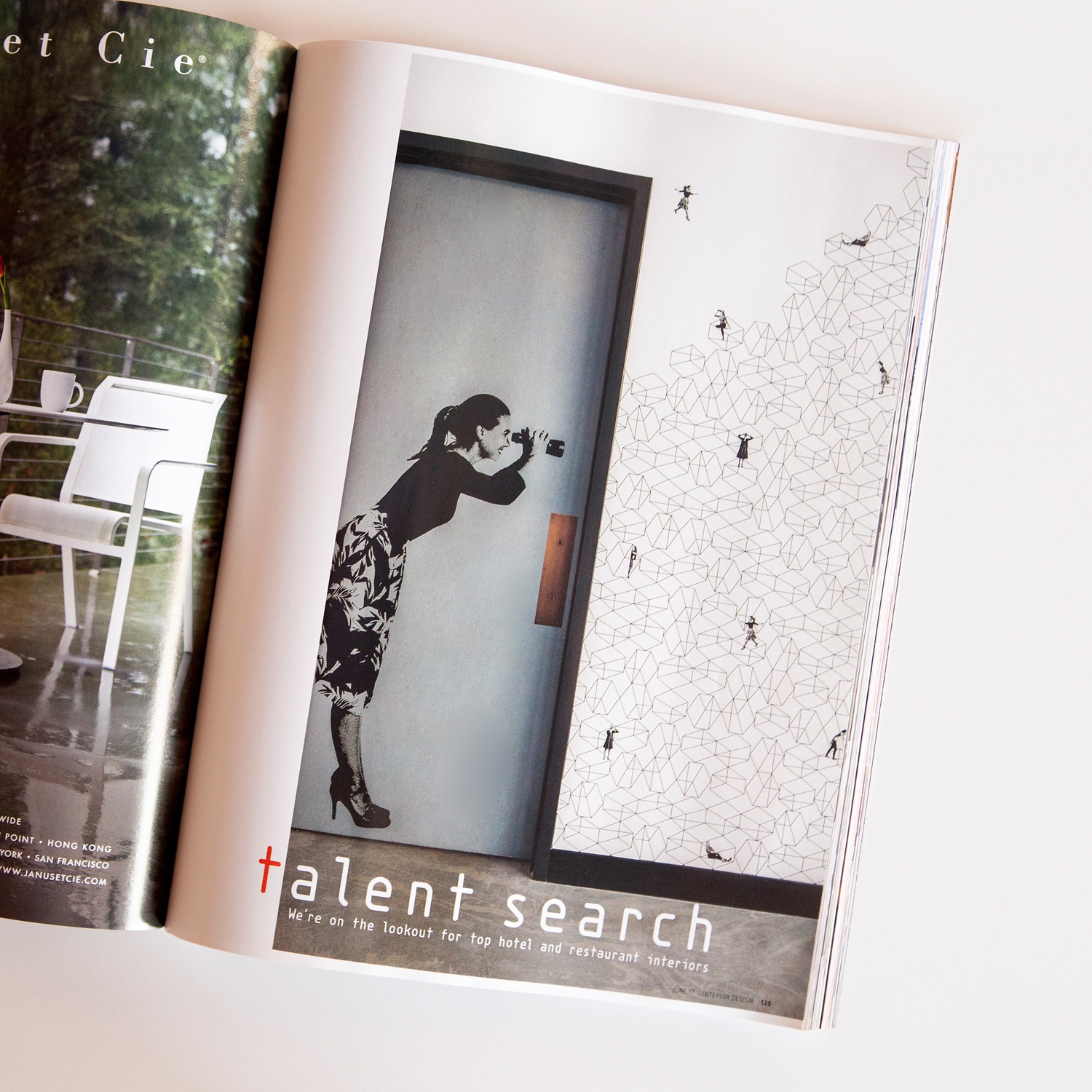 Earlier this year, Glass House won the IIDA New England Design Award for Best Hospitality Design and was highlighted by Interior Design online along with other winners. As an example of Hacin's integrated multidisciplinary work – architecture, interior design, and branding – we're thrilled the project is revisited in this wider feature in print by this internationally renowned publication, (and one of our favorites)! The issue is on newsstands everywhere this week, so check it out – or better yet, visit the restaurant the next time you're in Kendall Square.