News
October 15, 2018
H+ Magazine, Issue No. 6 | The 25 Years Edition
//php $catname; ?>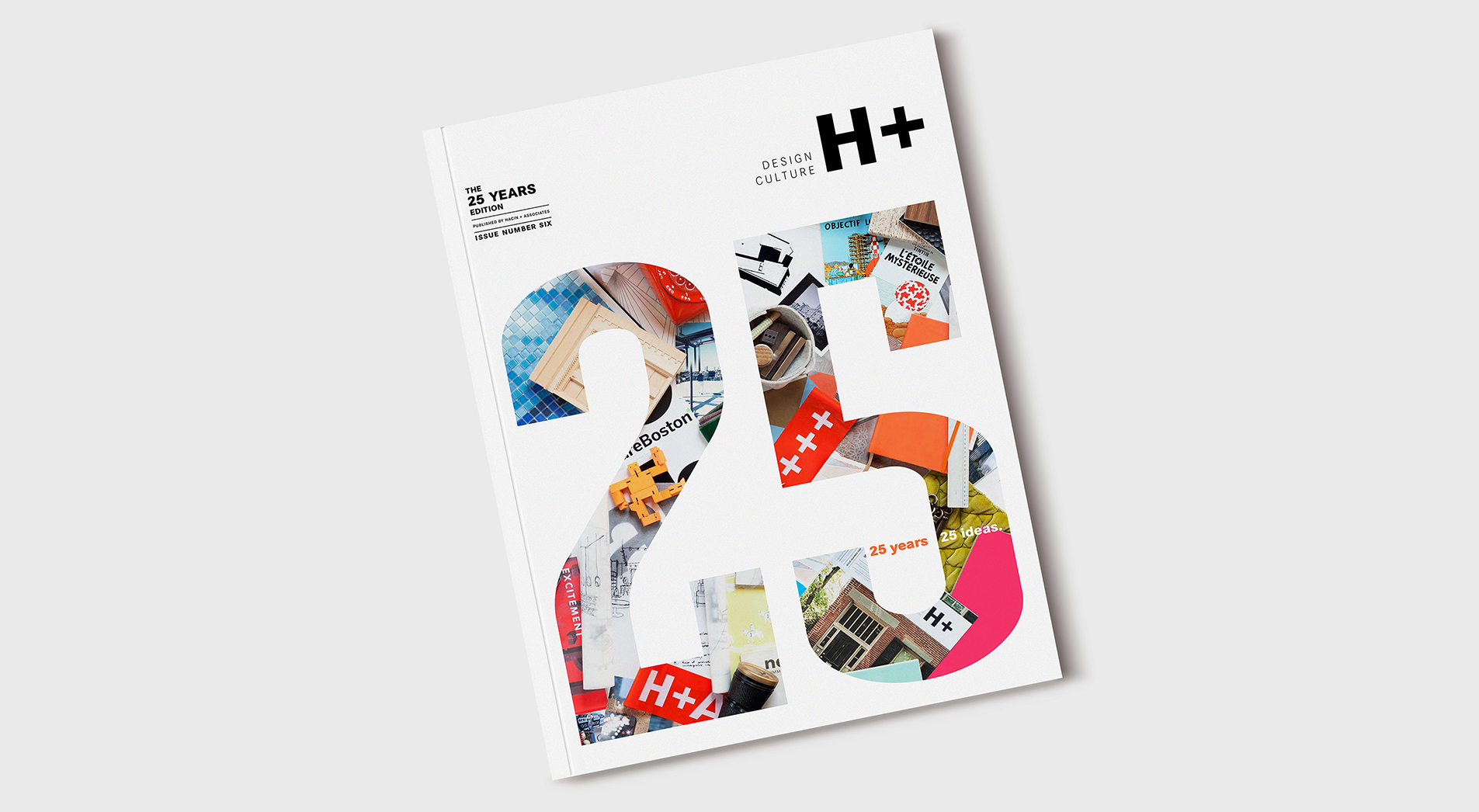 For the latest issue of H+ Magazine, we're celebrating Hacin's 25th Anniversary with a special extended edition. The 25 Years Edition looks at 25 Ideas, with each highlighting some of the proverbial lessons and takeaways from the firm's work over the last 25 years. As we head into the future with more talent in our studio and more work under construction than ever before, somehow Hacin still feels like a startup. We put this issue together to reflect on what we've learned along the way and to share our collective experience with the hope that it may help others who are just getting started in the world of design. Perhaps the more seasoned professionals may see some wisdom in it as well.

With ideas spanning a range of themes from how design can change lives to the importance of saying 'thank you,' we examined the nuances of the business of design from many angles. Reflecting on the highlights as well as the disappointments and challenges of the last 25 years, we offer our best insights on how to pivot when expertise isn't enough and when to look for the good in your bad luck. In terms of design itself, we share our perspective on integrating disciplines, creating a strong concept, defining preservation, and exploring incremental urbanism. We also discuss the worth of creating meaningful connections with team members and clients alike and explain our belief that engaging other creative companies and learning from other disciplines only makes you a better professional. While we would have loved to showcase all of our projects and list every remarkable person who crossed our path, it would have been impossible to do so within these limited pages. However, because our work includes a range of project types, clients, and opportunities for unique collaborations, we had a wealth of experiences to choose from, and we hope you enjoy this special edition!

View this issue online or in print and send us your feedback. All issues can be found here.