News
March 15, 2018
Three IIDA Awards for Hacin, including "Best in State"
//php $catname; ?>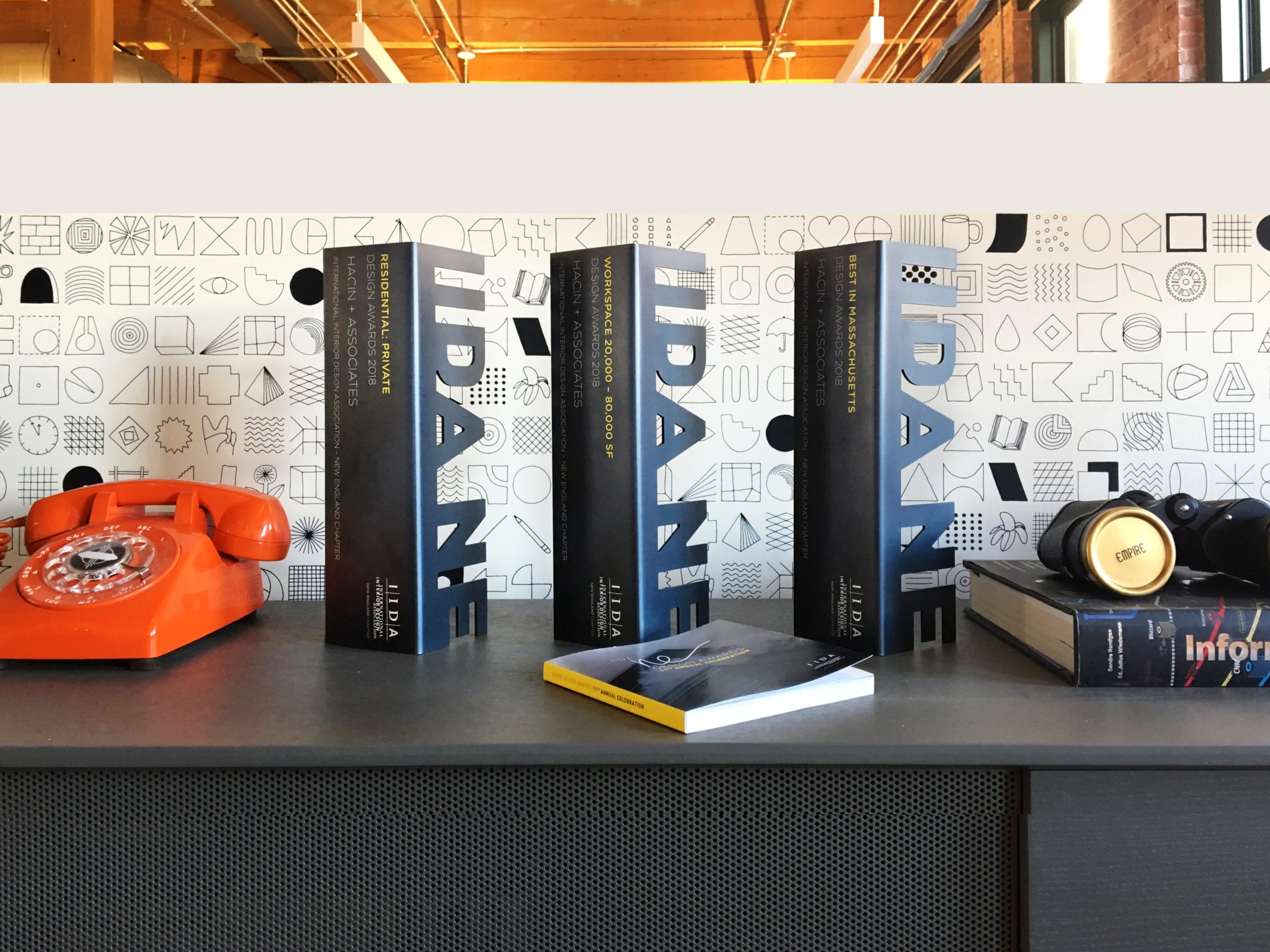 This year, Hacin is very proud to accept three awards from the New England Chapter of the International Interior Design Association (IIDA), including "Best Private Residential" design for Four51 Penthouse and "Best 20,000-80,000 SF Workspace" design for IDEO Cambridge. In addition, Hacin was honored with the "Best in State: Massachusetts" award, recognizing our collective work in interior design and interior architecture among our peers. We can't express how proud we are to have received a total of ten awards from the IIDA over the past decade.
Many Hacin team members attended the event on behalf of the studio and enjoyed a wonderful evening, including Jennifer Clapp, David Hacin, Rebecca Rivers, Rob Clocker, Aimee Epstein Norton, and Dorothy Deák, pictured below [not pictured, but in attendance: Anna Durkin and Elena Reinhardt].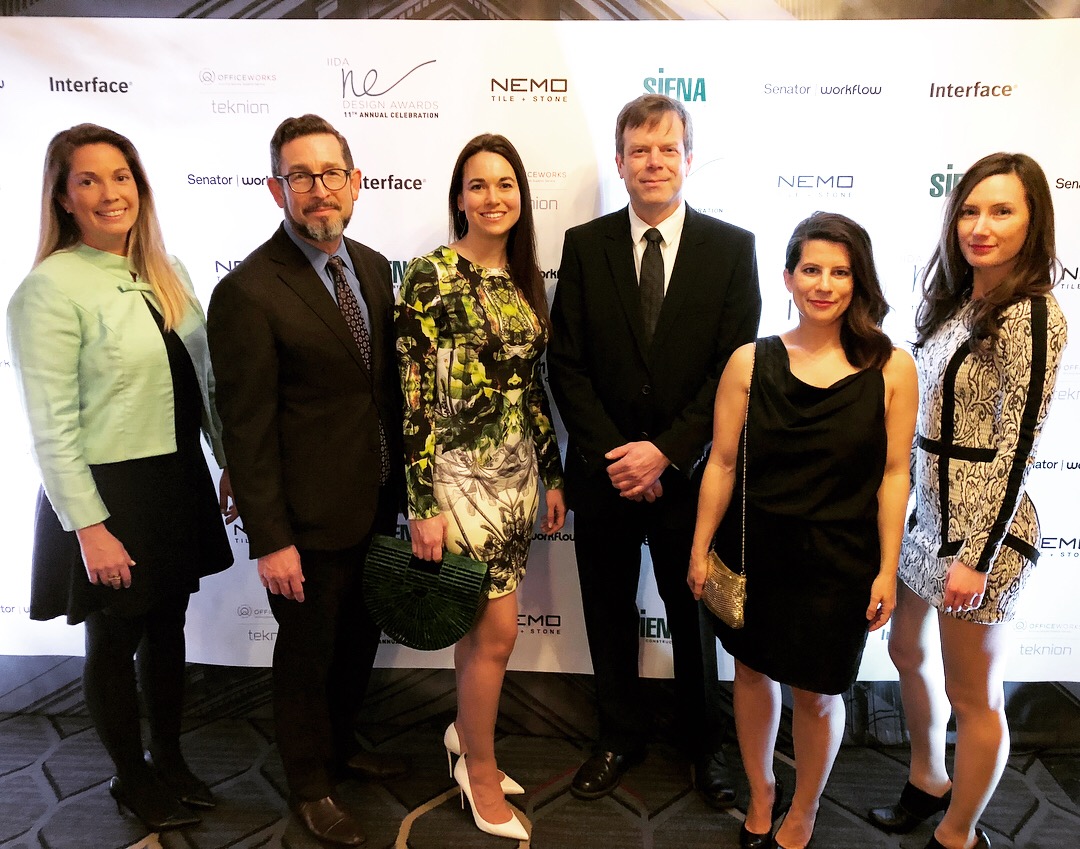 On behalf of the "Best Private Residential Design" win for Four51 Penthouse, we'd like to thank The Holland Companies, Bartek Konieczny, William Bray Cabinetmaker, our clients, and Hacin team members Jennifer Clapp, Rebecca Rivers, Matthew Manke, and Darien Fortier for their thoughtfulness and dedication to this project.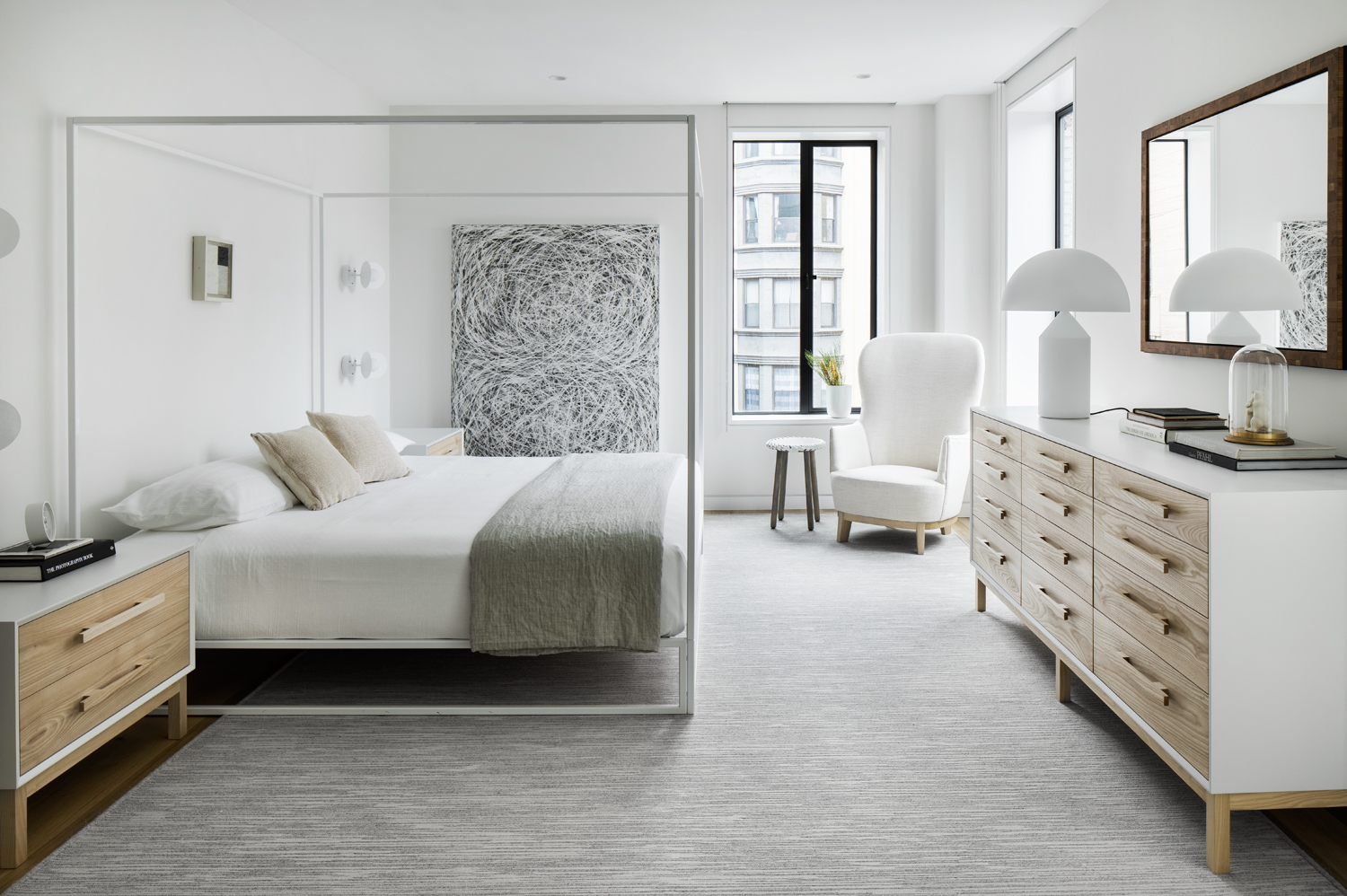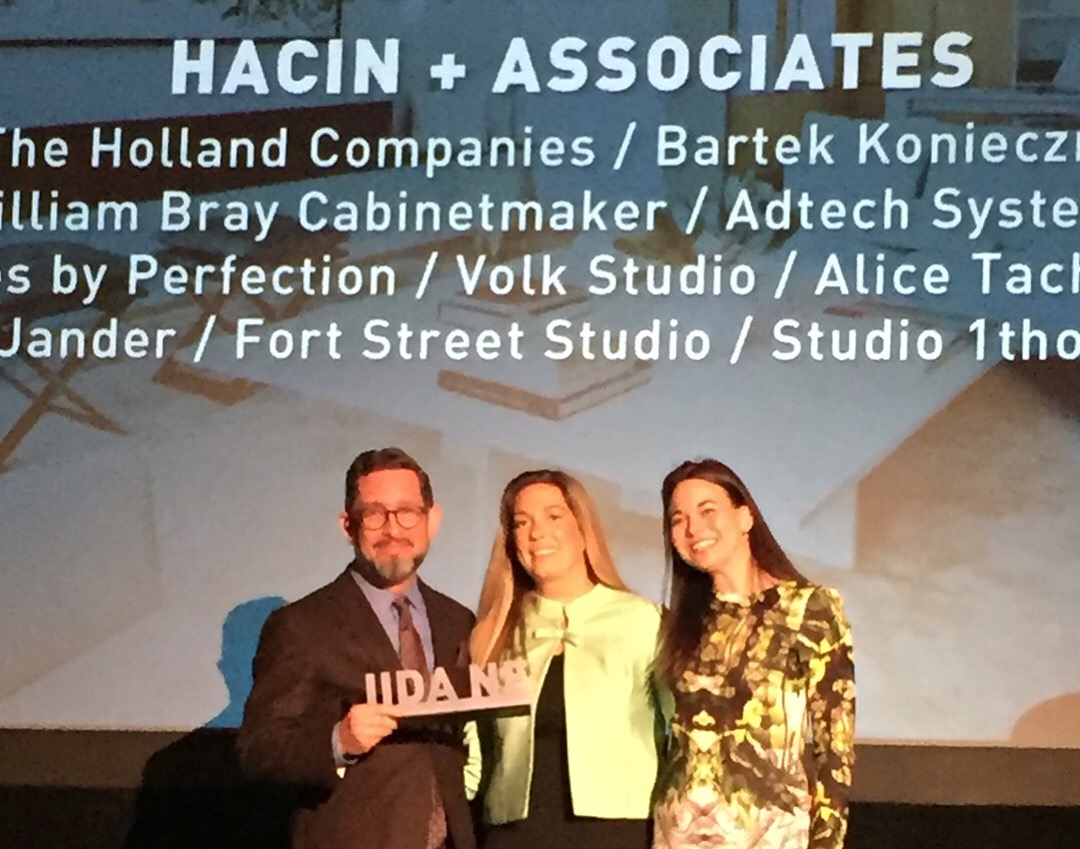 On behalf of the "Best 20,000-80,000 SF Workspace Design" win for IDEO Cambridge, we'd like to thank the IDEO team for their creative involvement, Corderman & Company, and Hacin team members Rob Clocker, Aimee Epstein Norton, Jennifer Clapp, Eduardo Serrate for their hard work and inventive thinking.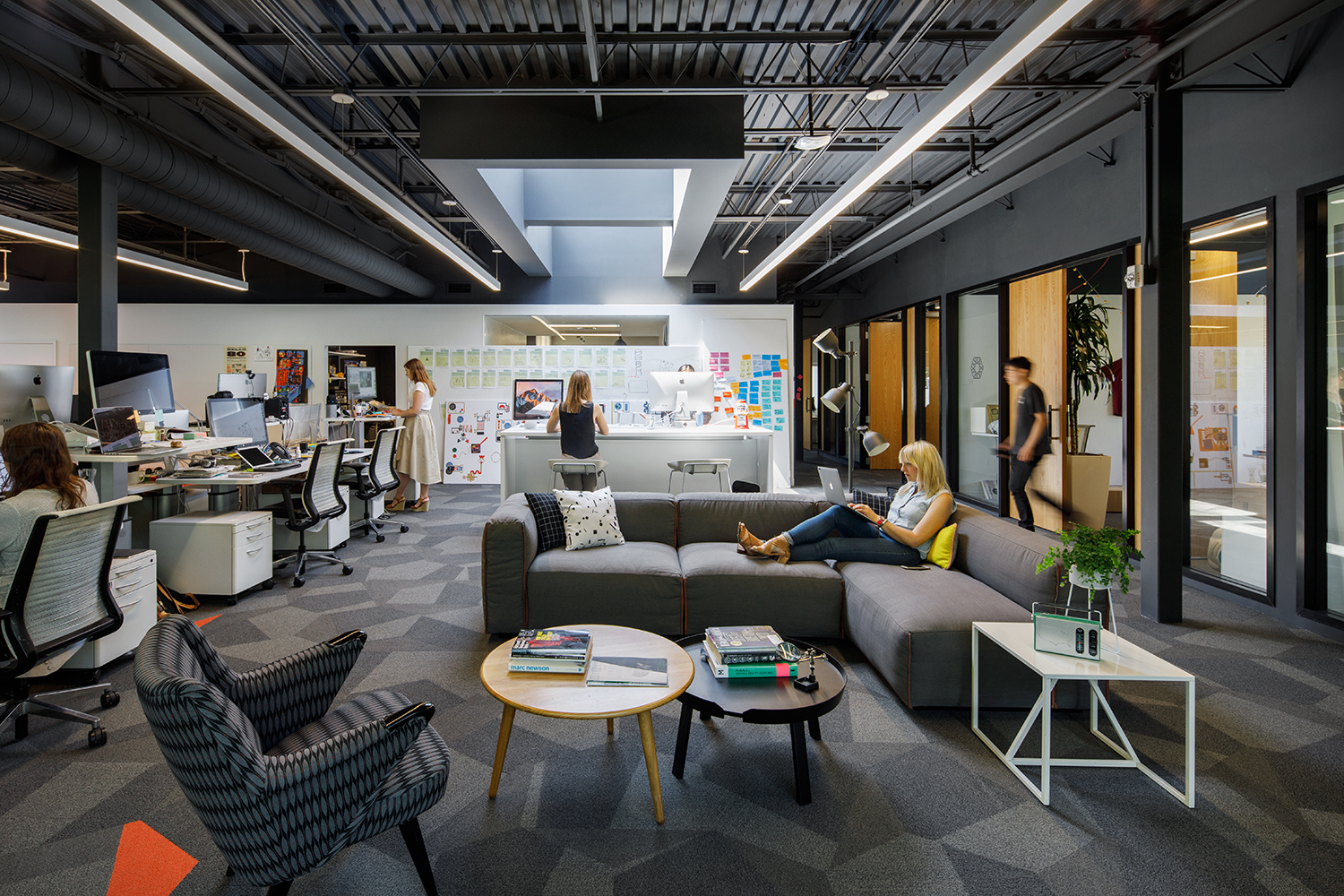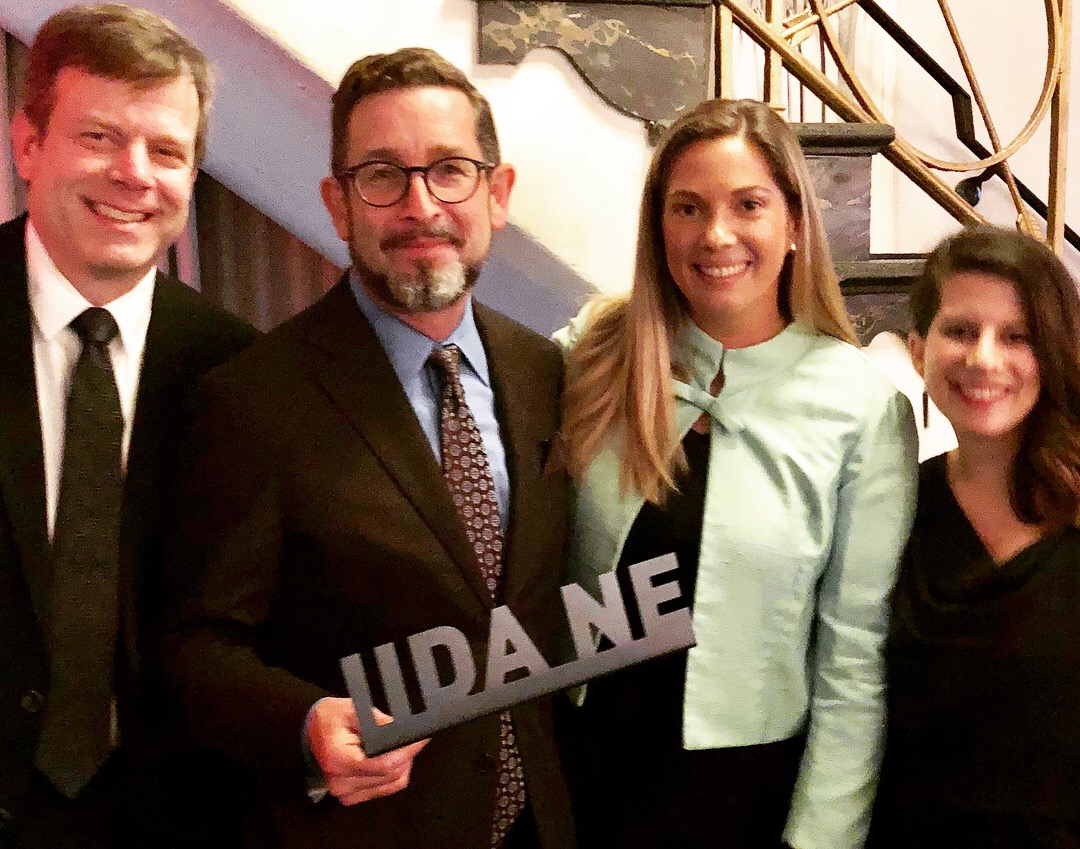 Overall, we'd like to thank the IIDA New England for this tremendous honor as well as applaud the association for another smashing, well-planned event! We also extend our congratulations to all of the New England Chapter's nominees and winners. The event yielded a truly esteemed and accomplished room of individuals and we are proud to be included in such company.