News
May 27, 2014
2014 ICFF Blog, Part I: Hacin's Favorite Picks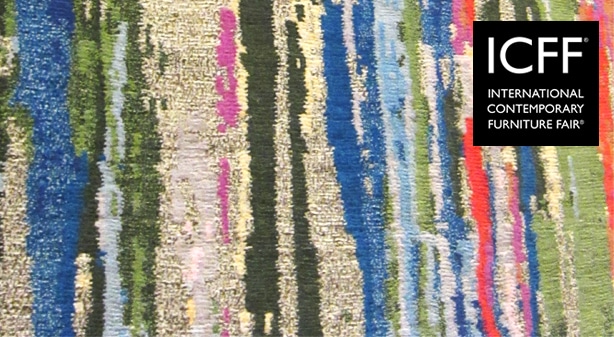 Hacin designers Kate Kelley, Christine Rankin, Jennifer Clapp, Matthew Woodward, and Rebecca Rivers traveled with David Hacin to New York for this year's annual International Contemporary Furniture Fair. They returned with a selection of their favorite parts of the trade show which hosts exhibitors from all over the world coming together to display contemporary furniture, lighting, materials, textiles, and kitchen and bath products in a variety of original and avant-garde designs. Here we take a look at some of Hacin's favorite things.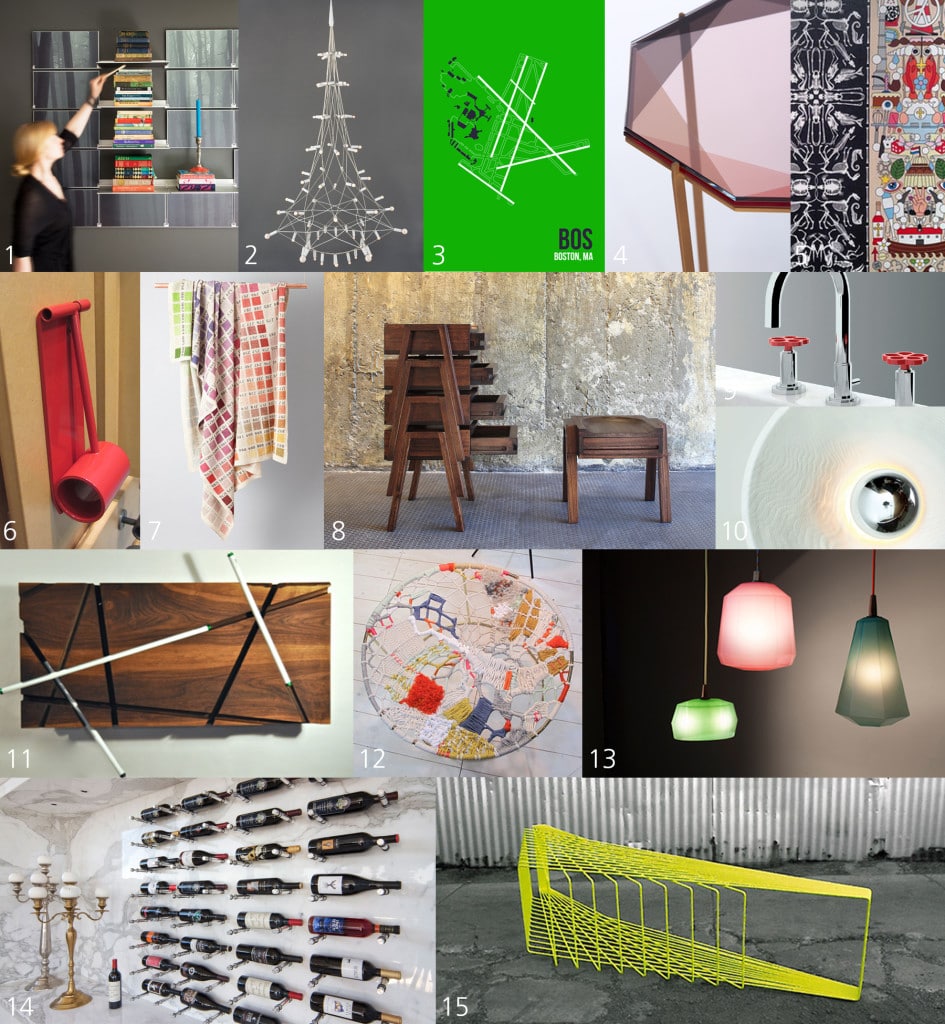 1. Riveli Shelving

2. Chandelier by Patrick Townsend Studio

3. 08 Left Graphic Airport Art and Décor
4. Debra Folz custom furniture,  Gem Coffee Table

5. Studio Job Archives Wallpaper

6. TKnocker designed by Olson Kundig Architects in partnership with 12th Avenue Iron
7. Oyuna Spektra Multicolour Swatch style throw

8. Lim and Lu 'Nest' Tables

9. Franz Viegener Industrial Chic faucet and handles– Line J1

10. Brendan Ravenhill 'Grain' Family of Lighting

11. Thislexik Testlamp

12. Woven Hinterland Stool
13. Token Poly Pop Pendant lights

14. Vin de Garde Wine Storage Systems

15. TJ O'Keefe – Field, Powder-coated bent steel rod bench
Next up, Part II of our series: We share the most noteworthy and influential design trends we saw at ICFF 2014!