News
April 15, 2014
David Hacin Speaks at MassArt's "Tuesday Talks" Lecture Series
//php $catname; ?>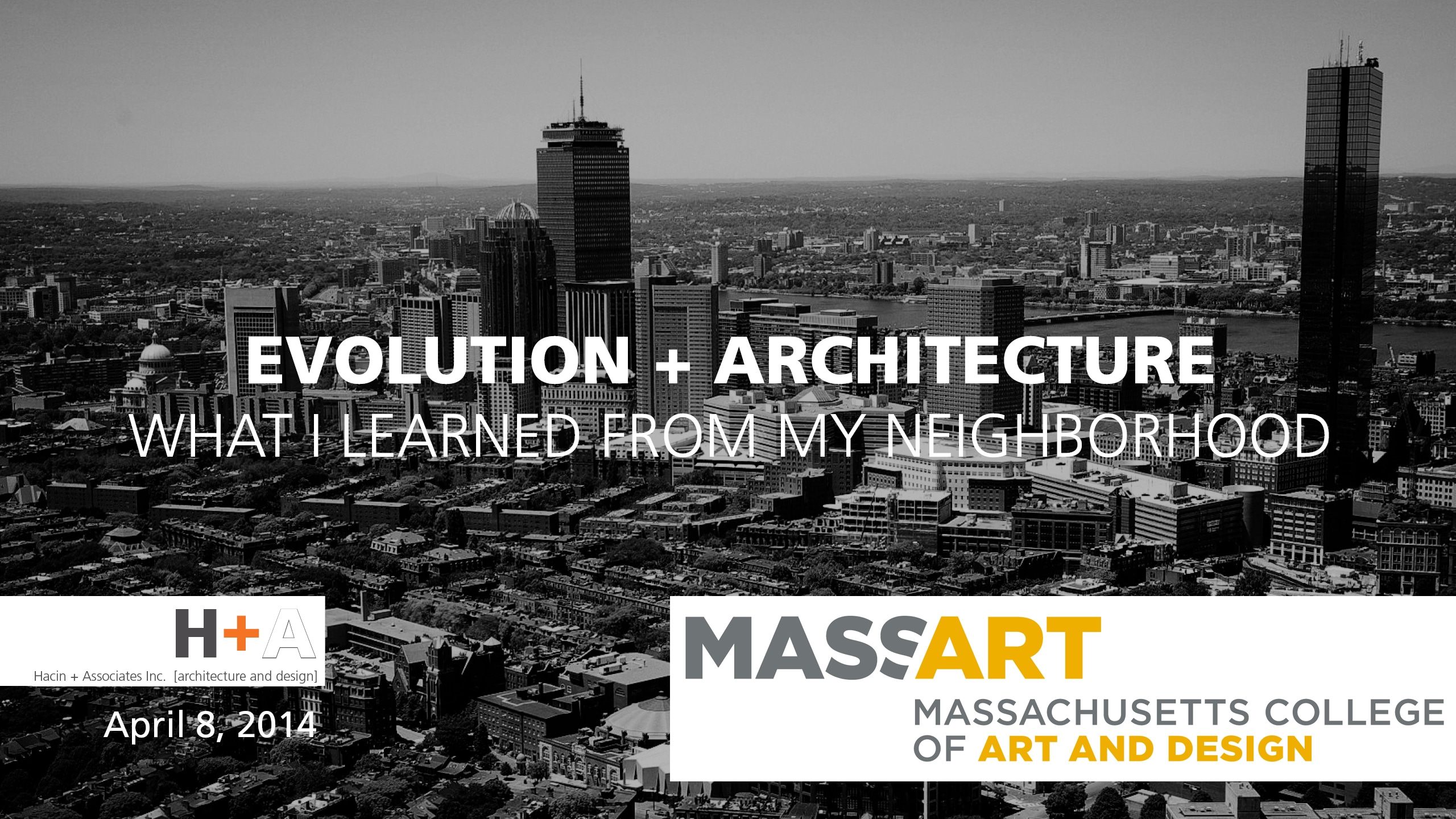 David Hacin was recently invited to speak this past Tuesday evening to architecture students at Massachusetts College of Art and Design as part of a lecture series exploring the evolution and growth of a design firm. Tuesday's lecture illustrated Hacin's own evolution from its beginnings in Boston's South End, and how design opportunities in the neighborhood itself played a significant part in influencing how the company fostered new relationships, developed expertise on historic preservation and adaptive reuse, and formed a philosophy on the importance of incremental urbanism.
The lecture demonstrated how early landmark projects in Boston's South End neighborhood, such as Project Place and the Laconia Lofts, have led to opportunities in other areas of Boston, where there is a need for both historic preservation within the neighborhood but also a call for contemporary revitalization. FP3, a mixed-use condominium building in Boston's Fort Point neighborhood is another key example of Hacin's design philosophy implemented through thoughtful preservation and adaptive reuse.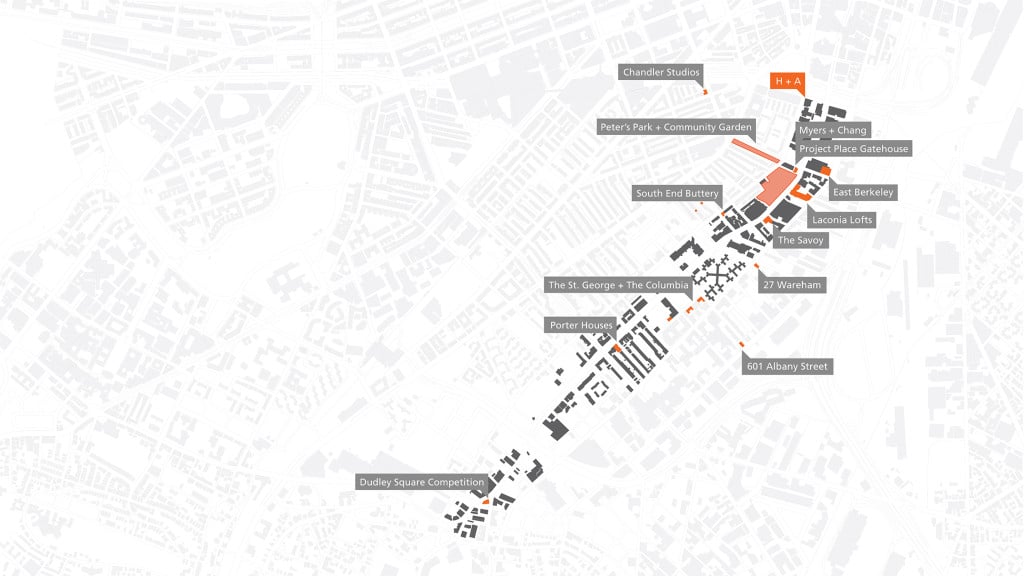 The history and evolution of Hacin's work and the exploration of the urban fabric and context of the neighborhood are what guides the work that the firm is participating in today which has expanded into new neighborhoods, including Boston's new Innovation District, where District Hall is thriving as the civic centerpiece of the neighborhood, and where Seaport Square is under development.