News
October 6, 2022
New and Familiar Faces in Hacin's Office!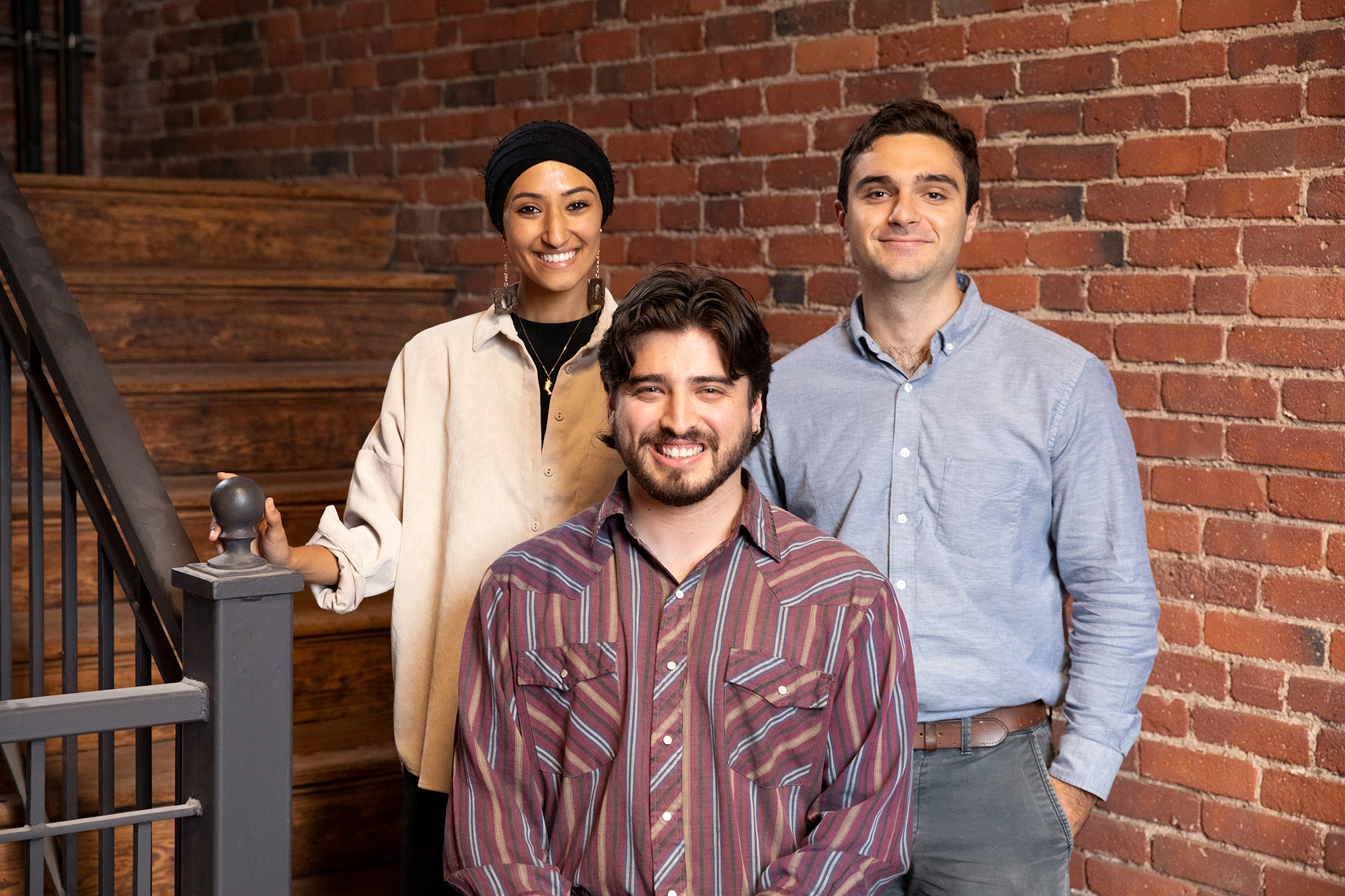 Hacin has seen some recent additions to the studio, both old and new. Adrian Ramon (Fall 2021) and Amera Youssef (Spring 2020), previous participants in our co-op program, both re-joined the Hacin team this fall. Both were studying architecture at Northeastern University during their initial internships at Hacin and have since earned their Bachelor degrees. Another new addition to our office is Matt LoBosco, who joins our team after spending time working in architecture in Connecticut and brings our total number of Matthews in the office to five! Get to know more about these new faces around the office below and be sure to keep up to date with other news at Hacin by following us on Instagram, Facebook, and LinkedIn!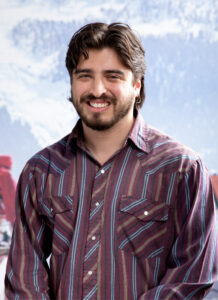 Adrian is from Rockland County in New York and grew up in a family with a hand's-on attitude towards making their space suit their needs. During his childhood, he spent time observing the way his family members were able to make a beautiful and functional home out of a never-ending series of small projects and he was always curious about design and its execution. He worked at Hacin in 2021 as part of the co-op program at Northeastern University and is thrilled to return after graduating in spring 2022 with a Bachelors degree in Architecture. While at Northeastern, he participated in a "Furniture Urbanism" studio, during which his team designed and fabricated a kinetic bench which was placed on campus, named the "Wooden Wave." This initial project was further supported by the university and Adrian and his classmates had the opportunity to work with fabricators and the grounds faculty to improve upon the prototype and design a further finished project – four of which still sit on campus today. This experience encouraged his interest in the ways design and process inform and affect each other, especially as they relate to generative design and fabrication. Outside of the studio, he enjoys working on digital art and design projects, reading, and snowboarding in the winter.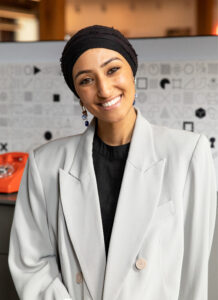 Amera received her Bachelors degree in Architecture in 2022 and is now continuing her education at Northeastern University for her Master of Architecture. Amera aspires to further her education in architecture with the goal of making design accessible and inclusive to everyone, creating designs that promote growth and encourage community engagement and sustainability. Amera has experience working on reconstruction and adaptive reuse of historic structures for educational, institutional, and commercial clients. She is involved in a research team dedicated to studying the lower Roxbury community on the topics of displacement and anti-displacement. Through collaboration with the District 7 Boston City Councilor, Amera's work aims to promote collaboration between designers and community members to better reflect community needs through design and placemaking. When Amera is not in the studio, she enjoys exploring the Boston public art scenes, creating art, reading, running, and biking through the Boston corridors.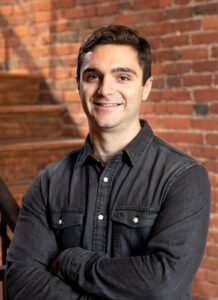 Matt joined Hacin in August 2022 as an architectural designer. Originally from New York state, Matt moved to Boston in 2021 to complete a Master of Architecture degree at Boston Architectural College, where he is currently in his final year. He graduated from Miami University in 2019 with a Bachelor of Arts in Architecture and gained professional experience working in a high-end residential design firm, as well as on the construction side as a crew member. While pursuing his studies in the Midwest, Matt worked in the department of architecture's woodshop, and in Summer 2018, he took part in a six-week design studio in Ghana, West Africa where he helped design and build a hospital ward for the village of Abrafo-Odumase. This trip was a transformative experience in Matt's life and design career. Matt also has a special interest in sustainable architecture and has earned accreditation as a Certified Passive House Consultant (CPHC®), which informs the way he approaches all types of design. When he isn't in the office or at school, Matt can be found hiking in New Hampshire's White Mountains, riding his bike around Boston, or hanging out in his South End apartment with his girlfriend and one of their foster dogs.