News
January 8, 2018
North End Loft Featured in New England Home
New England Home Magazine has featured our North End Loft project in its January-February 2018 issue, celebrating it as 'Industrial Chic' in an eight-page spread. A story about the collaboration of a team of people – from architects and interior designers to custom metal fabricators, general contractors, and art consultants – the article describes the project's utilitarian aesthetic and the clients' desire to merge low tech/high tech ideals.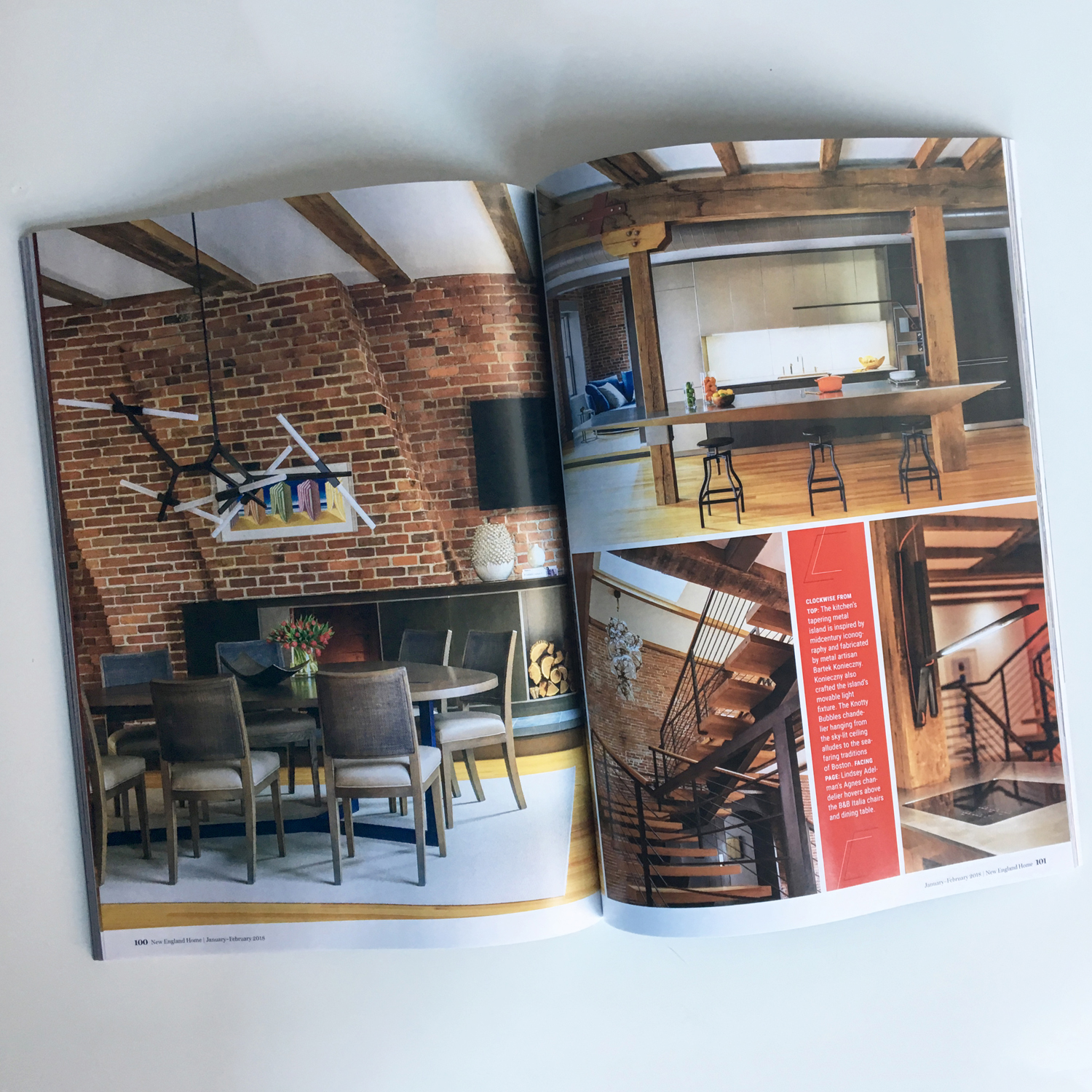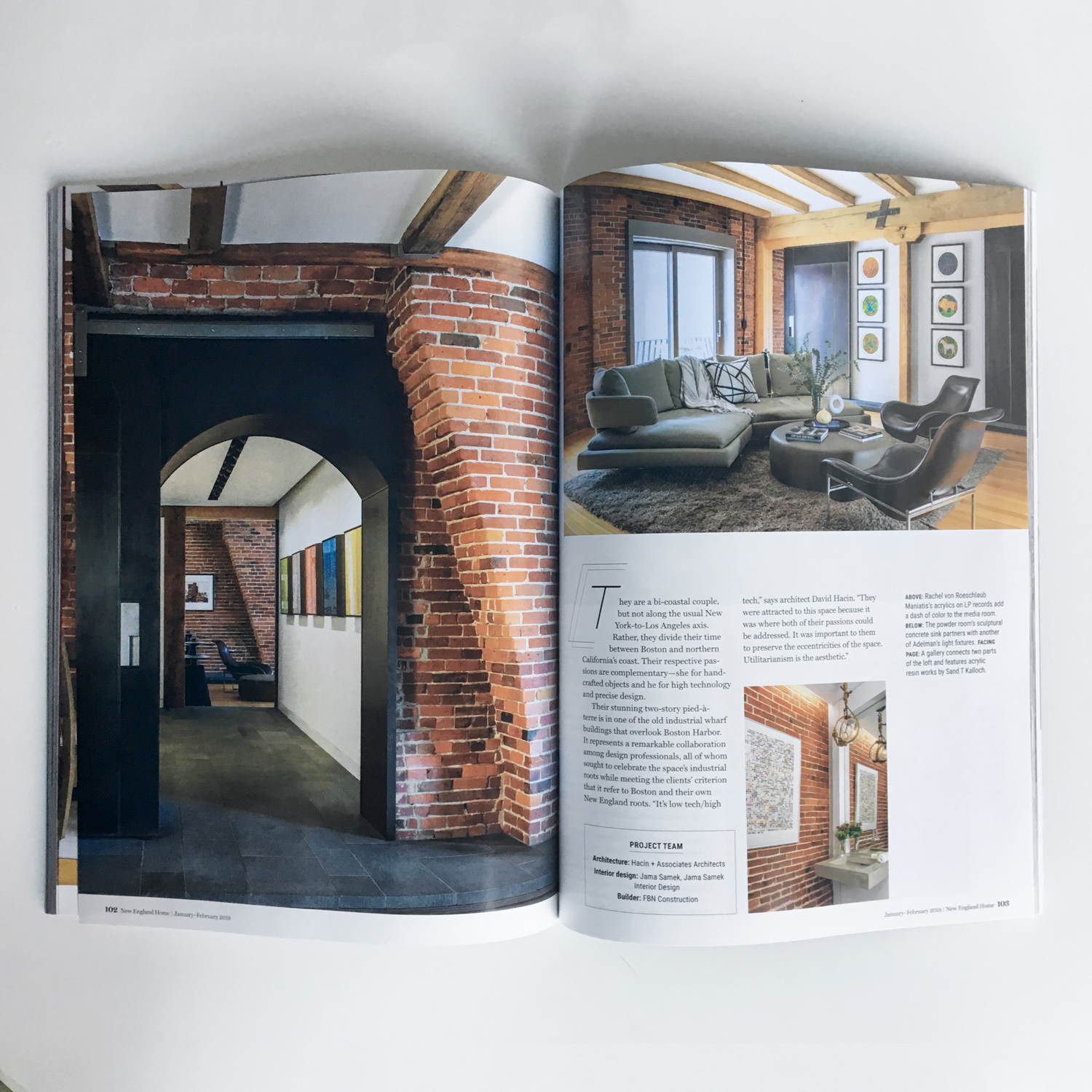 The project, located in the shell of a converted 1840's mercantile wharf building, involved combining three existing residential units into a single two-story loft. With metalwork throughout, from the steel staircase and steel sliding doors, to the custom airplane wing-shaped kitchen island that appears to be weightless in the space, all of the attached elements in the home are custom-fabricated. Combined with contemporary furniture, state-of-the-art technologies, curated artwork, and the rustic brick and beam space, it is evident that craft, innovation, and history were at the core of the design concept. Noting the teamwork involved, New England Home says, "It represents a remarkable collaboration among design professionals, all of whom sought to celebrate the space's industrial roots while meeting the clients' criterion that it refer to Boston and their own New England roots." The team included general contractor, FBN Construction, interior designer Jama Samek, metal artist and fabricator Bartek Konieczny, and art consultant Jacqui Becker. Each team member shares their own thoughtful reflections on the project and the process of working together and with the client.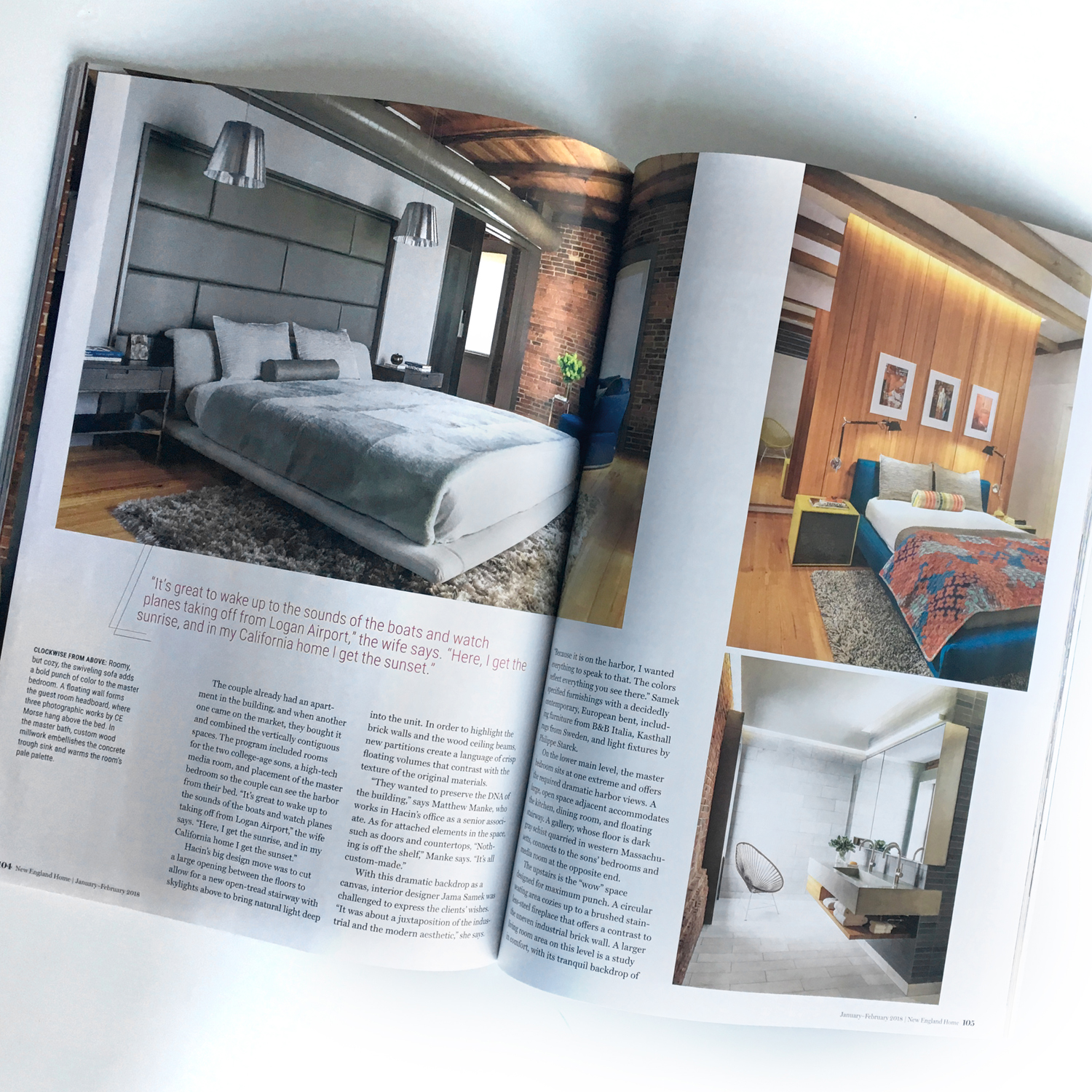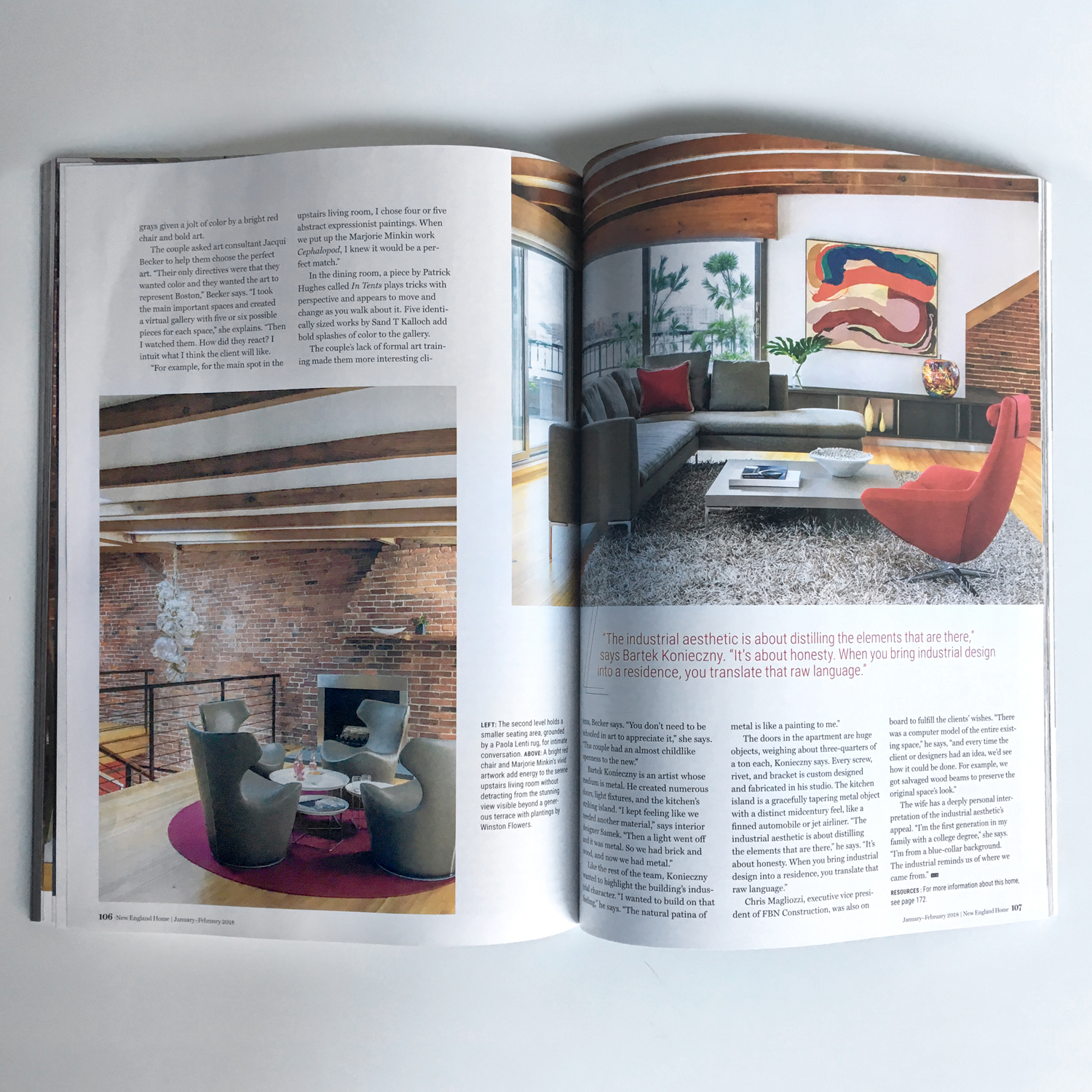 For the full story, pick up the issue on newsstands now, or read the article online! And to see more of the project check it out in our portfolio here.