News
June 28, 2016
Packard Crossing Development in the Press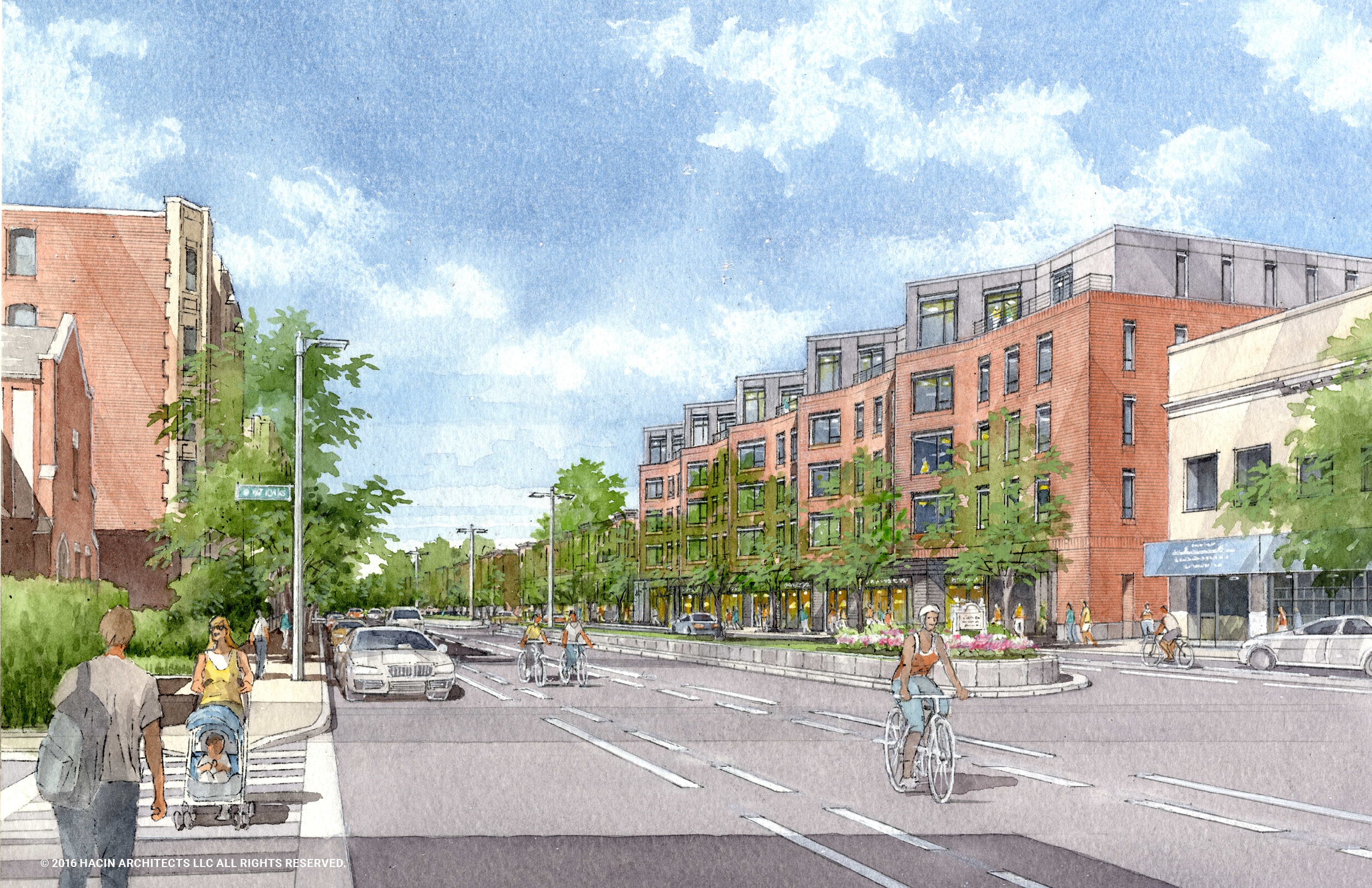 Our work with The Hamilton Company on the Packard Crossing Development, a 114 unit residential development on two sites in Allston, was covered in the press this week, by The Boston Globe, The Boston Business Journal, and The Boston Herald. The project is located around and adjacent to the Hamilton Company's longtime Brighton Avenue headquarters, and sits equidistant from Boston University and the New Balance complex; the block, bounded by Brighton Avenue and Gardner, Malvern and Chester Streets includes a number of existing 19th and 20th-century apartment buildings and houses, many of them notable for their design, and also includes large areas of surface parking and low density, car-repair focused retail development.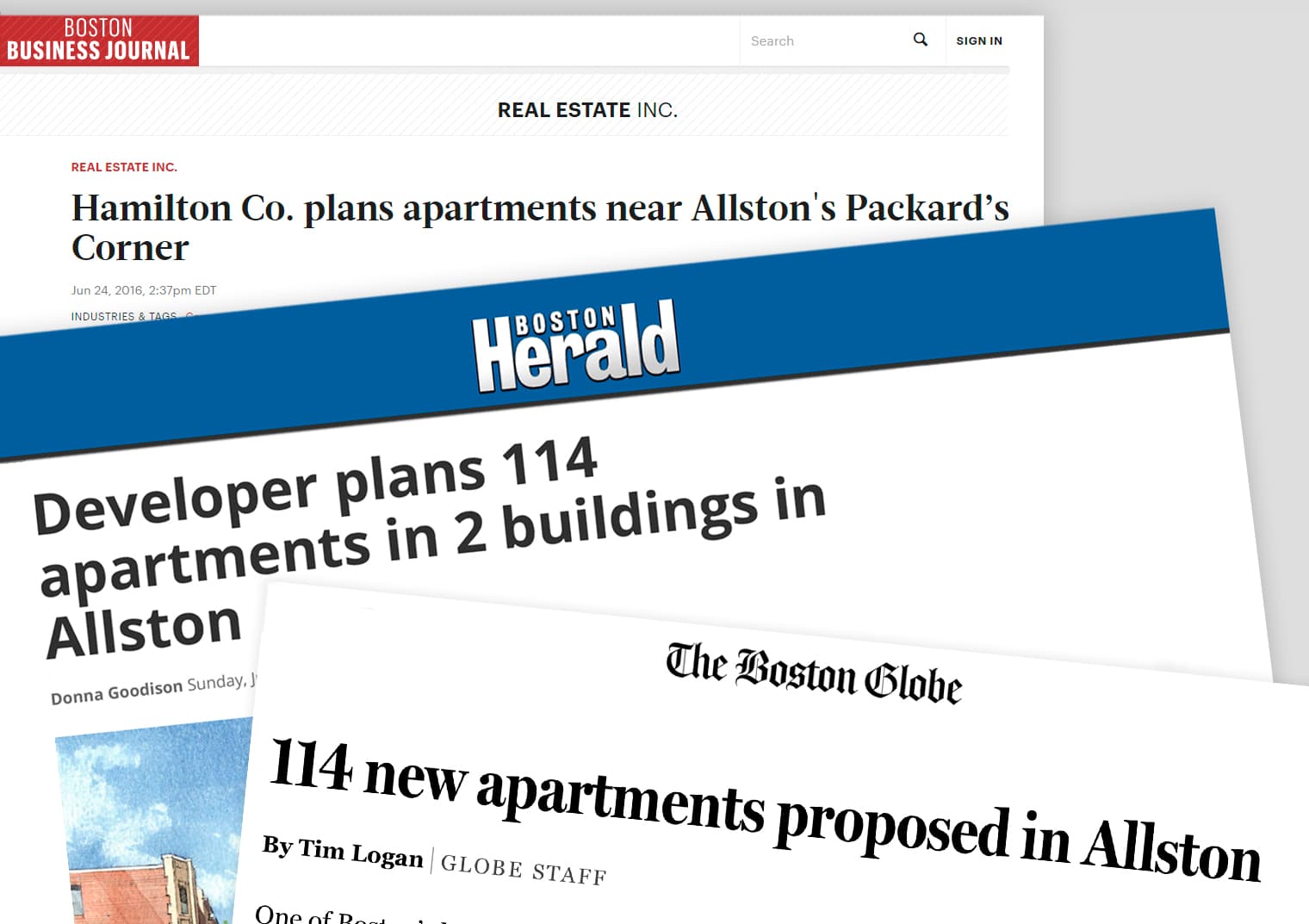 The project includes two new buildings – a 6-story 75+ unit apartment building on Brighton Avenue and a 4-story 35+ unit courtyard style apartment building on Gardner Street, both designed by Hacin; of special note, the Gardner Street project includes the restoration of one of the last remaining free standing Victorian houses of 'Mahogany Row', a group of houses which once lined Gardner Street and housed prominent 19th-century Bostonian families who worked in the lumber trades. A comprehensive landscape master plan by Ground, Inc. of Somerville, includes new streetscape improvements, through block public pathways and landscaped courtyards and terraces to be enjoyed by all of the area's residents.
The design and development team's goals for the Packard Crossing project is to create a new paradigm for how urban blocks of this kind can be successfully infilled and redeveloped to reduce the impact of parking, enhance pedestrian, bicycle, and vehicular connections, add green space and strengthen the historic scale and character of the neighborhood. Through the sensitive introduction of new high quality residential development with below grade parking and street level retail, the Packard Crossing project aims to knit together the larger neighborhood, including a new HCC project underway on nearby Malvern Street as well as future opportunities in the area.