News
February 13, 2019
Public Garden Townhouse in Modern Luxury Interiors Boston
//php $catname; ?>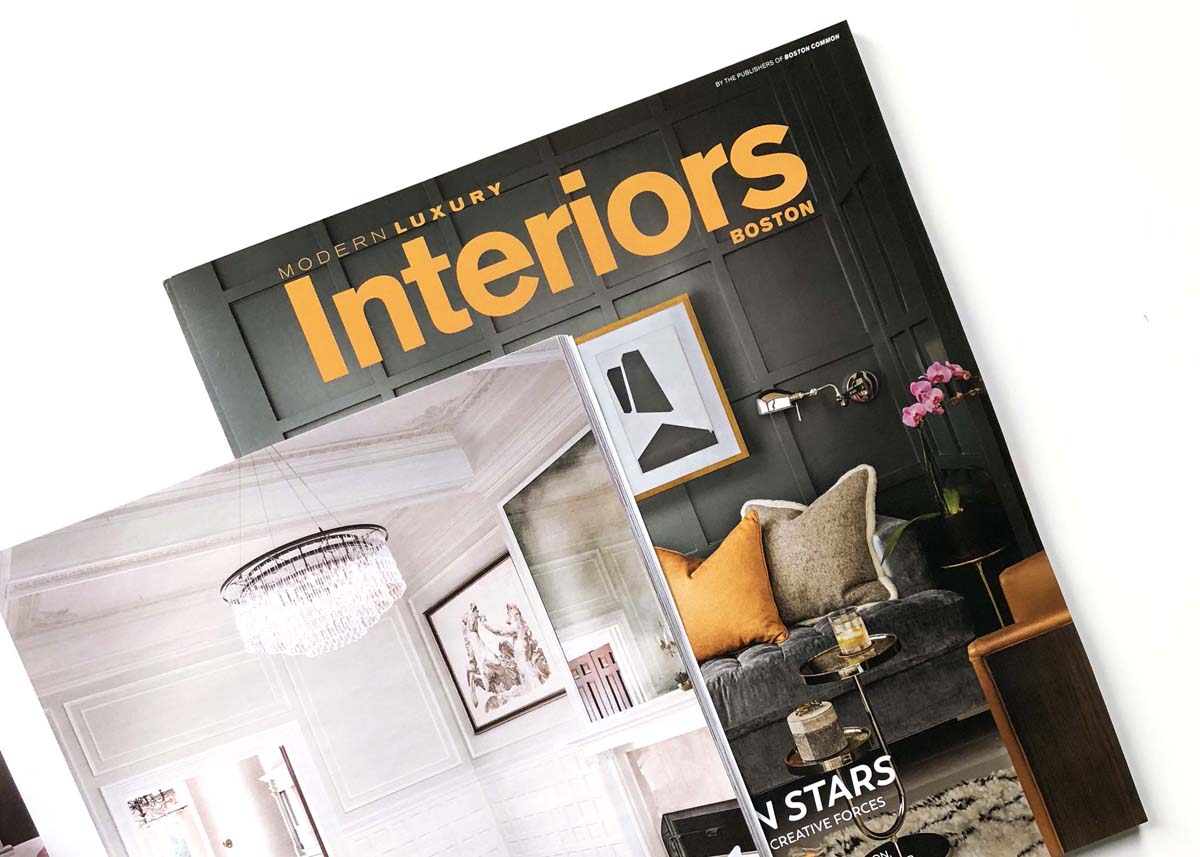 Our Public Garden Townhouse project appears in the latest issue of Modern Luxury Interiors Boston, the newest publication to hit the Boston design scene. Classified as a "historic Beacon Hill residence with a little Parisian flair," the mid-19th-century townhouse was carefully renovated for the modern lifestyle of a bi-continental family.
Such modern alterations included the relocation of the kitchen from the garden level to the parlor level and the addition of an elevator. "It was about transforming a 19th-century house built for 19th-century living, with servants cooking in the basement and sleeping in the attic, into a home for modern family life," said David Hacin. The surgical renovation of this space presents a contrast between old and new: "a sleek and contemporary arrangement of Bulthaup cabinetry" sits among original, mahogany paneling and coffers.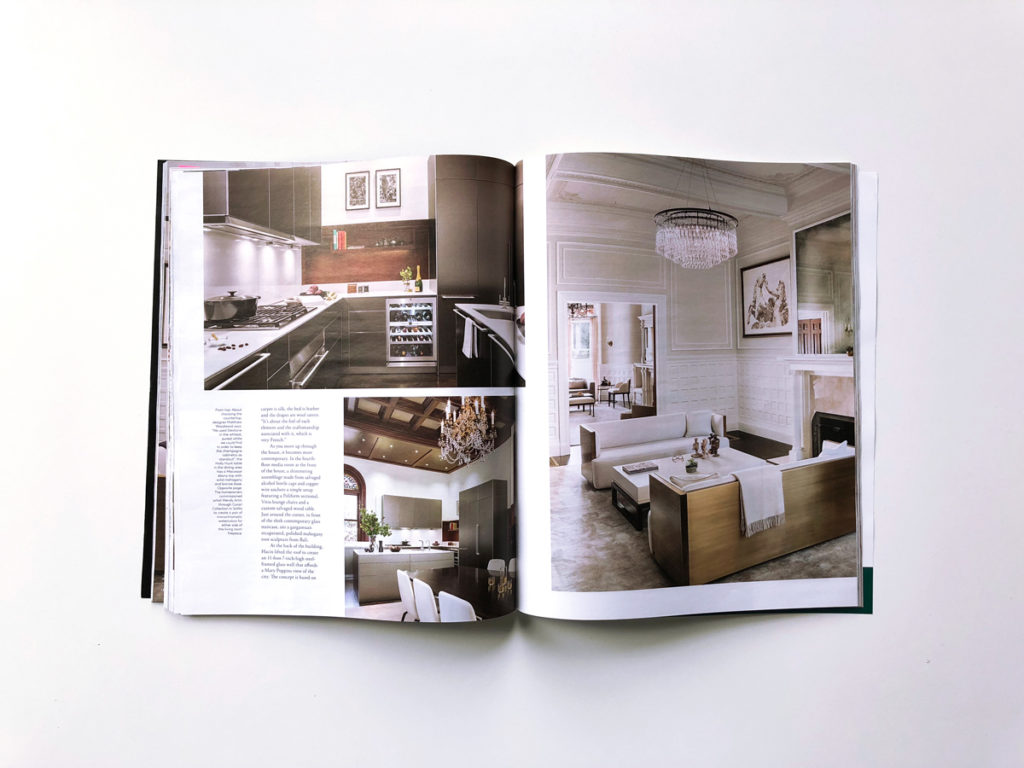 "Contemporary furnishings and artwork quietly enhance the home's architecture," as noted by writer Marni Elyse Katz. In particular, the Ochre chandelier located in the living room pays homage to antique chandeliers throughout the home in an interpretative way. "We wanted something that complements rather than copies," said Matthew Woodward. "It has grandeur and elegance but is clearly contemporary."
Other special moments in this five-story townhouse includes a loft-like aerie offering dramatic views of the Common, Public Garden, and the city beyond.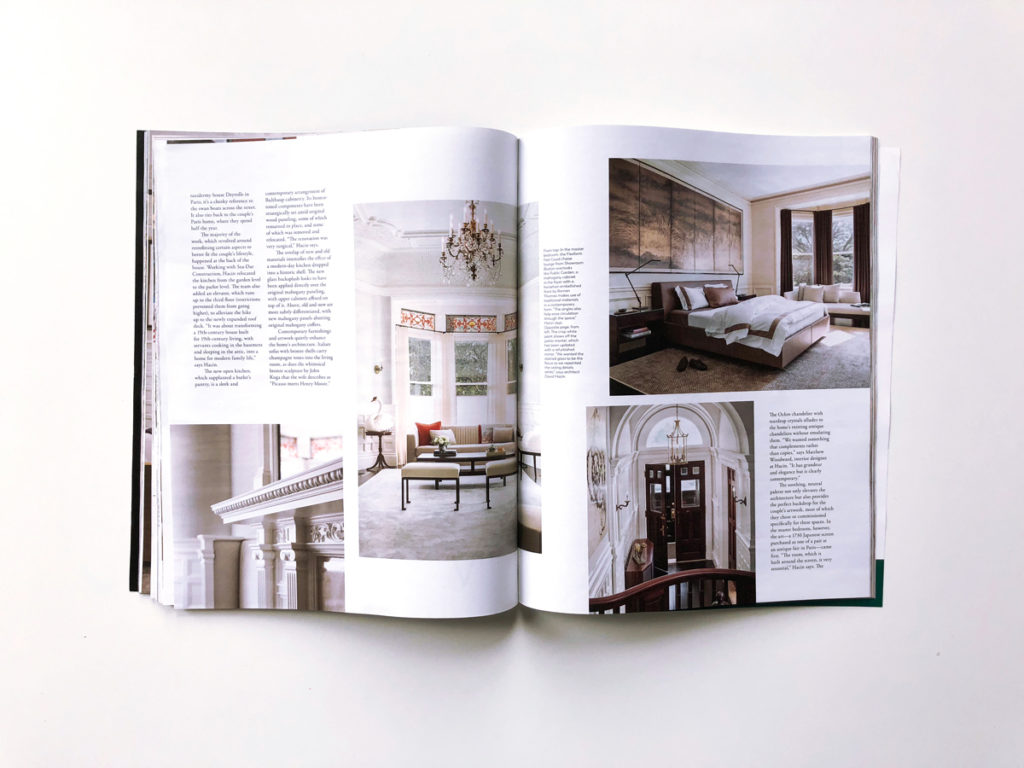 Overall, it was a pleasure to work with a client that possesses a Parisian attitude towards architecture and design. "Like us, the clients see beauty in all of it – the historic and the modern," said David Hacin.
Head to your local newsstands for a copy of Modern Luxury Interiors Boston's Winter Issue. Thanks to the Interiors Boston editorial team and Marni Elyse Katz for the wonderful feature. We'd also like to congratulate our project team: Rob Clocker, Joshua Lentz, Matthew Woodward, and Kate Kelley.